Court has set January 21 as the date for ISO Director General's son Brian Bagyenda who is accused of murdering university girlfriend Edith Twijukye to plead guilty to the offense allowing after allowing him a week's time to conclude the terms and processes of plea bargaining.
On Monday, when the case came up, the accused's lawyers led by Nsubuga Mubiru told court that they needed more time to be able to complete the plea bargaining process before he pleads guilty to the offence.
"Trial should have started today by calling of witnesses but the parties agreed that we try to see whether we can reach an agreement by what we call plea bargaining so since sometime last week and this morning weve been discussing that with DPP and given about one week we will have concluded the process. Given that on the 21stwhen we return well be hearing about the sentence or the trial will begin,"Nsubuga said.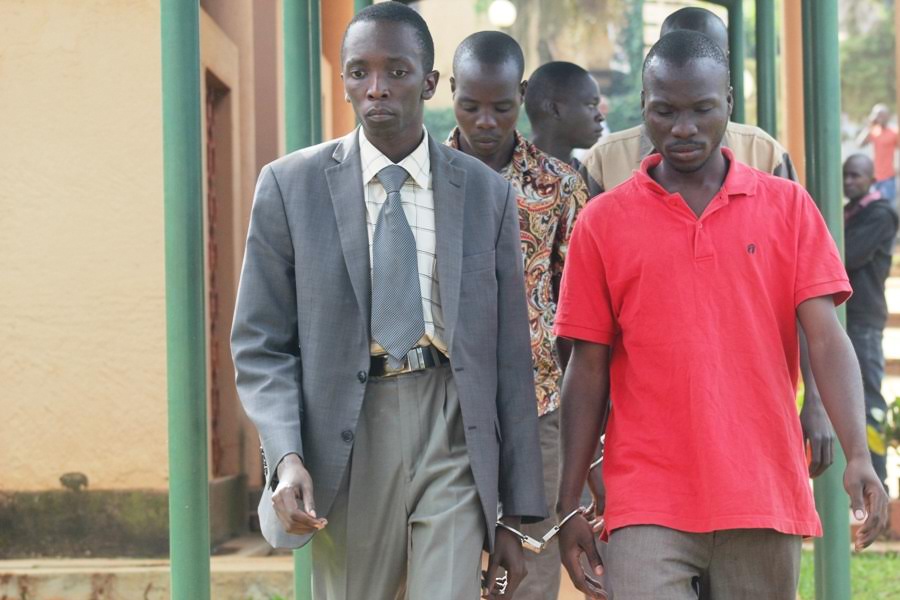 "There are three accused people but Bagyenda opted for a plea bargain and the other two haven't made up their minds yet. I think the reason is that this is a recent development in our procedure and when their counsel approached them for the same they weren't as open, this is why this extension is good for them."
High court judge Anthony Ajok adjourned the case to allow state and the accused's lawyers agree on terms of the bargain for all the three accused people.
This is under the recent procedure of plea bargaining which allows an accused to accept that he committed an offense explaining circumstances under which and allowing him request for a lenient punishment within the legal range.
Brian Bagyenda a 29 old Pharmacist is accused alongside one Innocent Bainomugisha a 24, a cleaner and Vincent Rwahwire a 28 casual laborer of murdering his former girlfriend who was a twenty year old student at MUBs in 2016 before dumping her body in a bush.