As Uganda joins the rest of the world to celebrate the birth of Jesus Christ this Christmas Day, Rt, Rev Wilberforce Kityo Luwalira of St Peter's Cathedral, Namirembe used the opportunity to preach against corruption and land grabbing among Christians and urged them to repent for God to be to unlock these evil chains holding back the country.
Luwalira was leading the masses at St Peter's Cathedral, Namirembe as believers turned up in large numbers pray to God and celebrate Christmas.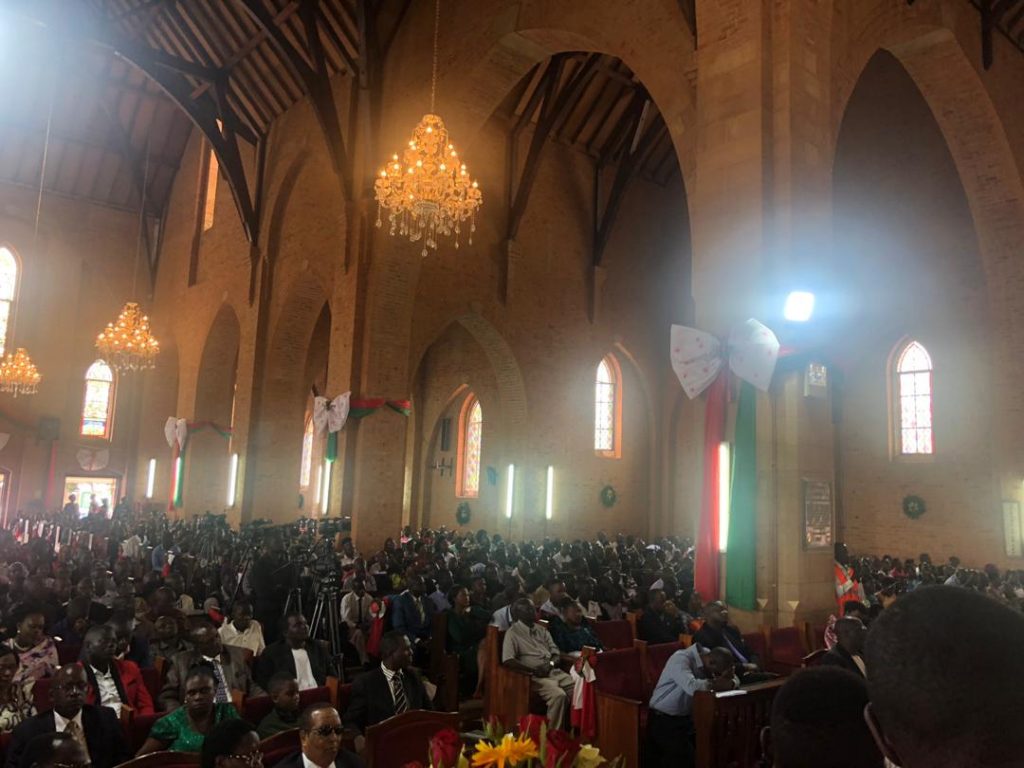 St Peter's Cathedral, Namirembe was full to capacity as expected, believers had turned up to celebrate with the rest of the country the birth of Jesus Christ annually distinguished for 25th every December globally.
It was a moment of glory and praise, believers warbled joyful songs to welcome yet again another Christmas day as it is required of them annually.
In the recent past Uganda has seen a number of land evictions where thousands of locals have been left homeless in Kampala, Mukono, Wakiso and other parts of the country. This has since forced President Yoweri Museveni to intervene halting evictions and ordering for investigations that haven't yielded much either. The Anglican church at Namirembe hill did not spare the vice either.
Rt, Rev Kityo Luwalira also urged Ugandans to turn back to God and repent of their sinful natures to be able to live in a country harmoniously without bickering that has even split leaders at various levels.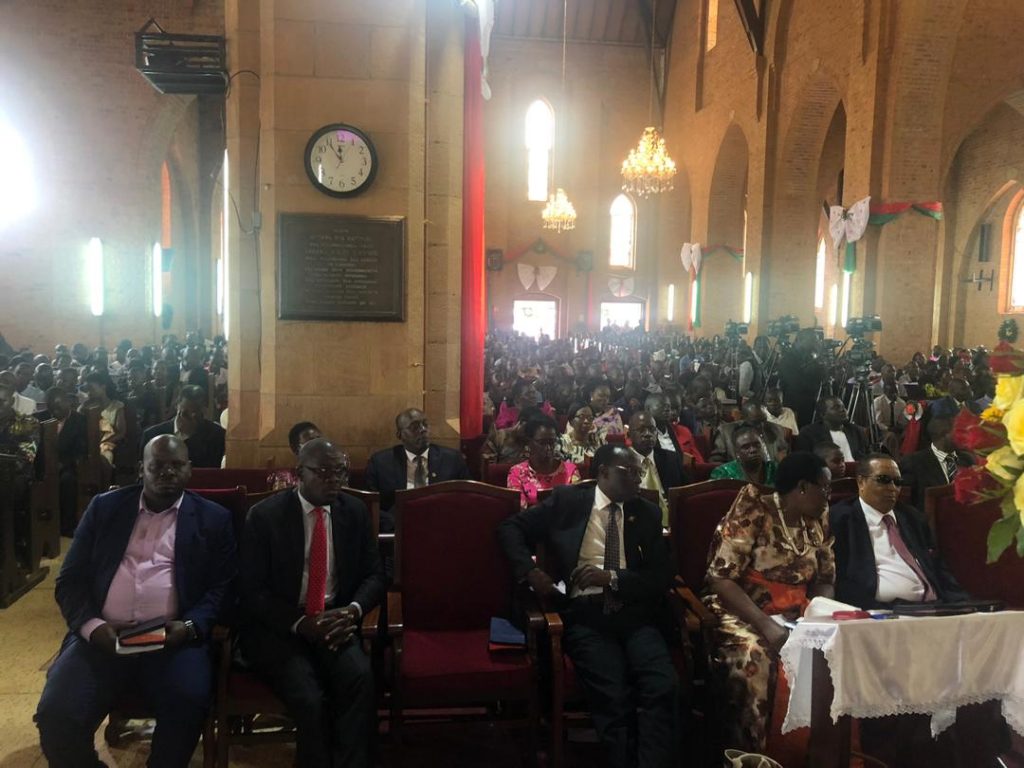 Amidst those that attended the prayers at Namirembe Catherdral were Supreme Court Judge, Justice Steven Kavuma and former Prime Minister Apollo Nsibambi.