At least 19 people have been confirmed dead and several others seriously injuried in an accident that occurred after a bus they were travelling in overturned along the Kapchorwa-Bulambuli highway.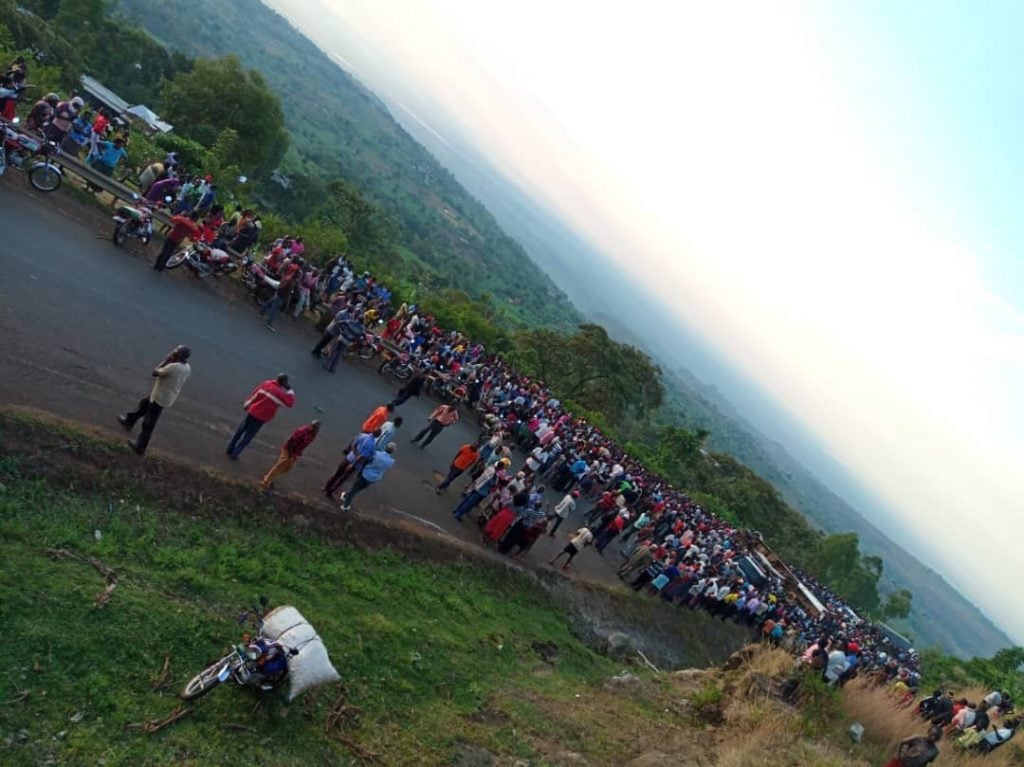 It's said that the bus driver lost control at the 2KM S-curve corner of Towei corner and fell off a cliff.
The SIPI regional police spokesperson Mr. Taitika Rogers confirmed the tragedy adding that the cause of the accident is not yet known but police has started investigations to establish what exactly caused the accident.
Taitika adds that the the occupants were staff of National League of USA, an NGO based in Kiryandongo and Masindi. They were returning from a three day visit at Sipi.

Taitika says the victims were travelling from Kapchorwa on an end of year party were heading to Mbale in a bus belonging to Minstry of Education registration number UG 2833E, when it veered off the road and hit a culvert by the roadside and overturned.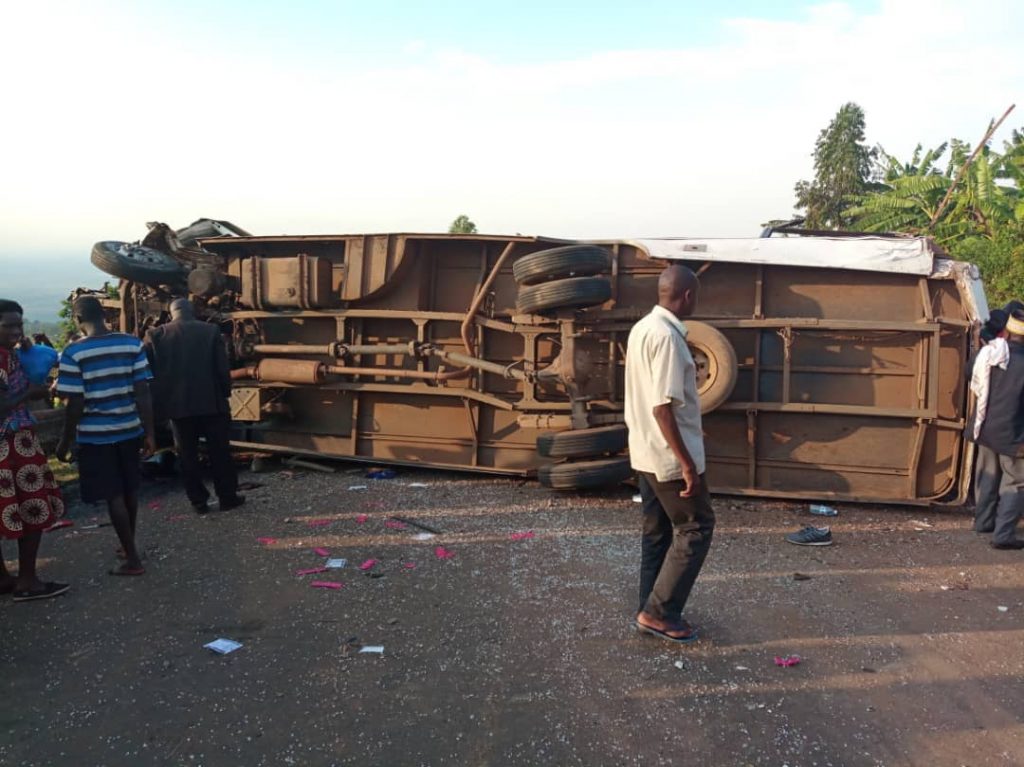 The accident occurred today this evening at around 5:00pm.
The bodies of the deceased have been taken to Kapchorwa hospital for postmortem as police continue to investigate what exactly caused the accident and later will hand over the bodies to their relatives for burial arrangements.