Additional reporting from Paul Kayonga
The family of Steven Makumbi, a single father of three, is reeling after their 13-year-old daughter was raped by two men.
Ssuubi Nakamya (not real names) was raped on Friday, November 30th while her father was away from their makeshift home.
A tearful Nakamya recalls she was at their ramshackle home when two men burst in. She says, "They were two. One grabbed my mouth to give me no chance of making an alarm and they removed my skirt. …" She breaks down into tears and cannot continue.
Her father Makumbi takes up the traumatic memory, "I was not home at around 10:00pm when I received a call that my daughter had been raped." He immediately rushed home and upon finding out it was true and Nakamya still alive, he reported a case at Kiteezi Police Station.
Makumbi says he was advised to seek urgent medical attention for daughter before all else.
Nakamya was terrified she may have contracted the dreaded HIV/AIDS virus during the attack. Tests at the hospital confirmed she had bruises in her private parts. The tests, to her relief, if it can be called that, also showed that she had not contracted any sexually transmitted disease.
The girl who just completed her primary leaving examinations says she had been afraid for months she might be attacked because of their living conditions. She and her family and more than 300 other homesteads are the victims of the Lusanja eviction that occurred in October 2018.
Lusanja is located in Nangabo Sub-County at the boundaries of Kampala and Wakiso.
President Yoweri Museveni was forced to visit the area at the height of tensions after the demolition of the homes.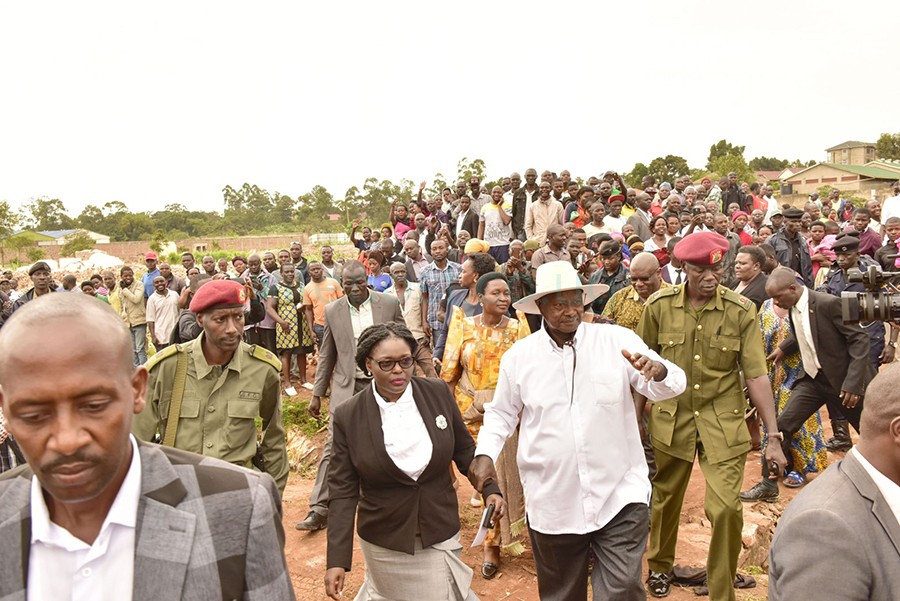 Nakamya's family was evicted on the orders of the Medard Kiconco who claims to have purchased the land. Her family along with hundreds of others now live in tents donated by the government and well wishers with little to no privacy.
Any hopes of pursuing justice for Nakamya seem to have been washed away when floods in November allegedly washed away the medical records at the hospital documenting her rape.
Nakamya and the police have no idea who attacked and raped her.