In 1998, Charles Muhangi, a born of Bushenyi won the National Rally Championship but little did his fellow drivers know that he would the following year go on to win the continental championship.
Fast forward, on December 6, 2018, Muhangi, 64 was found dead in his bed at his home in Munyonyo leaving behind a sizeable footprint in motorsport.
Muhangi cemented his name among rally fans when he won the NRC in 1998 to beat the 1996 and 1997 champion Emmanuel Katto to the championship.
Ekitaguriro
Driving a Subaru Impreza N4 referred to as Ekitaguriro, Muhangi together with Steven Byaruhanga as his co-driver gave a hard time to Katto who was driving a Toyota Celica ST205.
The battle between the two raged on but Muhangi emerged victorious after winning the national championship, thanks to the Pearl of Africa Rally victory.
However, despite winning the championship, the battle between the two drivers never faded until the season ended when Katto dramatically beat Muhangi to the Catro Independence rally in Mbarara.
The following year, Muhangi would return with a bang and added gloss to his credentials when he conquered the African continent in his Subaru Impreza by winning the African Rally Championship and become the first and only Ugandan to ever win the continental championship.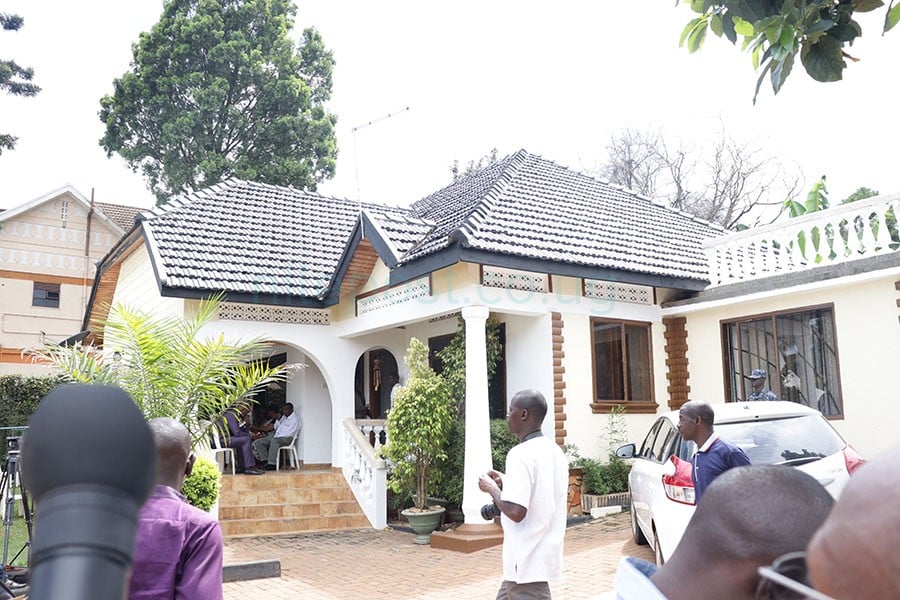 Speaking about that period, Muhangi boasted that despite having presence of other serious and determined drivers, he was able to outclass them.
He said that when he realised a number of his competitors including Karim Hirji and Emma Katto had better cars than his 'yellow bird'.
"It (yellow bird) could not compete favourably with theirs. So I had to look for car matching theirs and that is how 'Ekitaguriro came in,"Muhanig said about his Subaru.
Fellow former rally driver Moses Lumala said Muhangi always believed in himself as the best in the sport.
He in 2003 retired but as time when on, he would make short comebacks like in 2012 and 2014 when he returned to the cockpit for short stints.
The last time he appeared was last month during a fundraising race for Ponsiano Lwakataka in Busiika.
Muhangi the businessman
Despite being a great rally driver, Muhangi was also a successful businessman with several businesses and building in Kampala and Mbarara town.
Horizon buses
Born at Bumbire village in Bushenyi district, Muhangi followed the footsteps of his late dad of being a taxi driver, transitioning to owning several taxis.
It was from there that he started Horizon Bus Company in the 1990s with buses that plied the Western route.
However due to his problems, the company slowly collapsed and by the time of his death, he had remained with less than four buses.
He had recently revealed that he was set to import a fleet of over 100 buses to fully resume business.
Property Wrangles
For the last 13 years, Muhangi has been embroiled in wrangle over a 0.518 hectare piece of land housing Qualicel bus terminal, Qualicel building and Nabukeera Plaza with fellow businessmen, Mansur Matovu and Drake Lubega.
Court recently ruled that the piec-e of land belonged to Muhangi prompting him to change names of Qualicel building to Horizon city and Nabukeera plaza to Bazannya n'engo.
However, despite a court ruling in Muhangi's favour, his fellow businessmen continued insisting the land belongs to them and last month, seven buildings were closed as the war between the three businessmen climaxed.
President Museveni recently met the three businessmen in a bid to resolve the impasse over the piece of land.