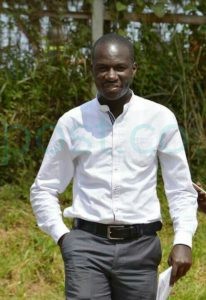 We hear so much nowadays about poverty and food shortages, conflicts and corruption, floods and droughts. I think it's easy to forget the good. There is in fact much to celebrate as the United nations pointed out in its 2013 human development report; " Never in history have the living conditions and the prosperous of so many people changed so dramatically and so fast." Dozens of countries and billions of people have been steadily moving up the development ladder.
In 1990, governments pledged to halve the proportion of people living in extreme poverty by 2015. This was one of first of the millennium development goals. Many thought it optimistic, yet it was achieved three years ahead of the schedule. In East Asia, 63% of the rural population lived in extreme poverty in 1988. Within 20 years the proportion had fallen and continues to fall. The equivalent figures for Latin America were 27% and 10% during the same period and this was no coincidence crop yields rose.
However, one region, sub-Saharan Africa, went in the opposite direction. Between 1988 and 2008, the percentage of the rural poor, most of them involved in agriculture, rose from 50% to over 60% and it's still on the hike. Many of the African farmers are not producing enough to provide a healthy diet for their families, let alone enough to sell in the markets.
Since the mid 70s, Africa's population has doubled, and in many countries this has led to a decrease in farm size. Young women and men whose parents used to cultivate 4 acres of land are now trying to survive on a harvest that comes from a half a hectare, sometimes less. They have failed to leave fields to fallow, the traditional way of replenishing the replenishing the nutrients taken by crops, and of course few have money to buy mineral fertilisers. They are growing crop year after year on the same plot of land an exhausting process for both farmers and the soil. The result of this can be seen in the maize fields that have barely risen above 1 tonne per hectare over the past 40 years. In contrast, average grain yields in south and East Asia has risen from about 1 tonne per hectare to about 3 tonnes and 4.5 tonnes respectively during the same period.
Infertile fields, poverty and Hunger are the facts of life for millions of African farmers. Tackling these three isn't easy and requires a whole range of measures including a significant increase in government spending on agriculture and rural development. However as we agitate for those, there is a low cost to declining soil fertility. By planting green fertilisers, leguminous plants which draw nitrogen from the air to produce compounds that enrich the soil, farmers can restore fertility and increase yields.
Brian Atuheire Batenda is Director Policy and Research at the African Initiative on Food Security and Environment
@BrianAtuheire