American musician Kanye West has pledged to build a dormitory in a Masulita children's centre.
While visiting Uganda Women's Effort to Save Orphans (UWESO) Children's Village in Masulita, Wakiso District on Tuesday, US rapper Kanye West (aka Ye) said he will support the children by constructing a dormitory and playgrounds.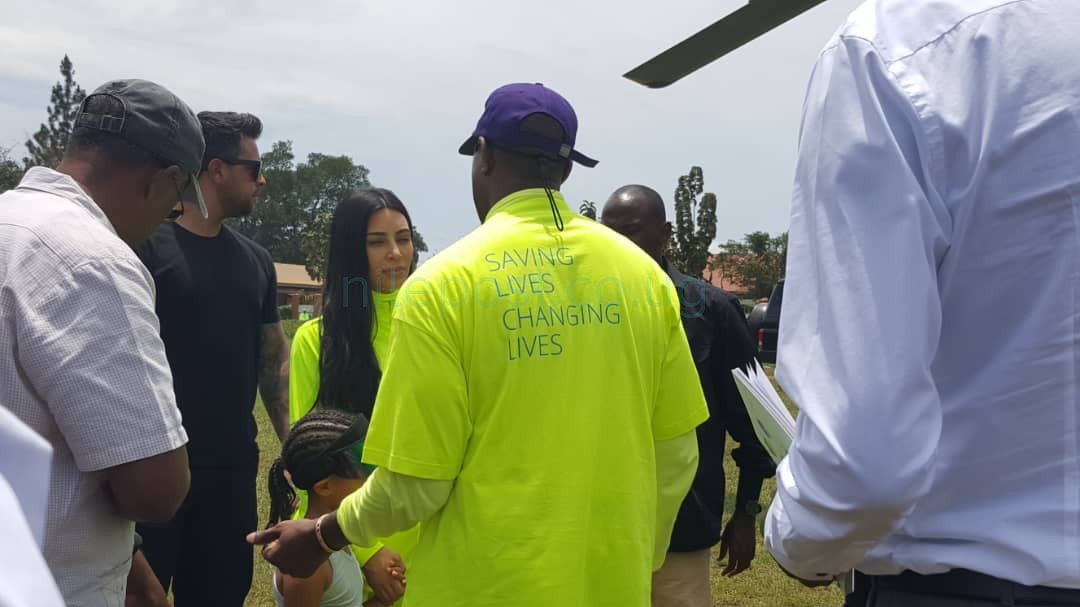 Kanye, who has been in Uganda since last week, says he will work with local musicians to help promote Uganda's industry.
Kanye's comments come after Ugandan musician Moses Ssali (aka Bebe Cool) wrote a Facebook post urging the intenationally celebrated musician and producer to collaborate with Ugandan artistes.
"We shall be back to work with Uweso Children's village to make sure the children get a better life," he added.
Kanye and his wife Kim Kardashian also revealed that President Yoweri Museveni had given them Ugandan names which they are very proud of. President Museveni added onto the Grammy Award winning artist's names Kanyesigye and gave his wife Kim Kardashian the name Kemigisha.
During the visit, Kanye and Kim donated shoes and clothes to the children and the home. Kanye sang songs with the children.
The couple had been flown by military chopper from Chobe Safari Lodge in Murchison Falls national park, where they are staying, to the children's village in Wakiso District.