In 1980 as a nation we had an election that was disputed by some because of what they thought to have been election injustices.
This was their own interpretation of what went on.
There is no known independent report that suggests that their interpretation of what happened during that election was as flawed as they want us all to believe.
This then opened a precedent.
Fast forward, we still have Ugandans who complain that elections have been stolen even when they have no known proof to that effect.
Now, many nations have systems by which election fraud can be challenged by anyone who feels that they have seen, and have proof of election injustices.
This means that those who felt in 1980 that they had witnessed cheating should have known better than most that the option of going to court was available as a civil means of challenging an election.
They did not.
They argued then, and some still do today, that the courts were biased and serving the dictates of those in power.
I am not sure of a way of proving that either.
Long after 1980, our politics still argues that the state dictates to the courts what springs out of the temple of justice even when the politicians who argue so have no proof.
We shall not go into who started such a reckless precedent.
What we can say about then and now is that these in their own opinion were acting in the interest of Ugandans and for the greater good.
There was no referendum to find out how many Ugandans agreed with their course of action.
They opted to go to the bush and fight against an elected government.
I argue as a theologian and student of philosophy and logic and those who read my works and watch me on television know as much.
In my world, a gun is a tool of violence and that is why it takes life in a violent way.
I shall support my argument with a definition of violence taken off the internet.
Violence is defined as "behaviour involving physical force intended to hurt, damage, or kill someone or something."
I shall leave it to you the reader to decide whether a gun is that or not.
So taking guns to attack Kabamba was opting for violence as a means of solving what was seen by some as election injustices where the courts could have given us a violence free alternative.
We can argue in their defence that they had a just cause in opting for violence.
One, the courts could not give them justice because they were serving the state.
And two; that violence as a means of liberation is justified if you think you will be robbed in courts.
That may be true but it is also true that today we still have a new group that think elections have been stolen and that courts are biased towards the state.
Should they opt for violence?
The worst side to this all is that again we have a group that believe what was believed then that states should be forced to leave using violence as a means.
Those who did not see the point of going to court in 1980 argue now that if one feels cheated let them go to court.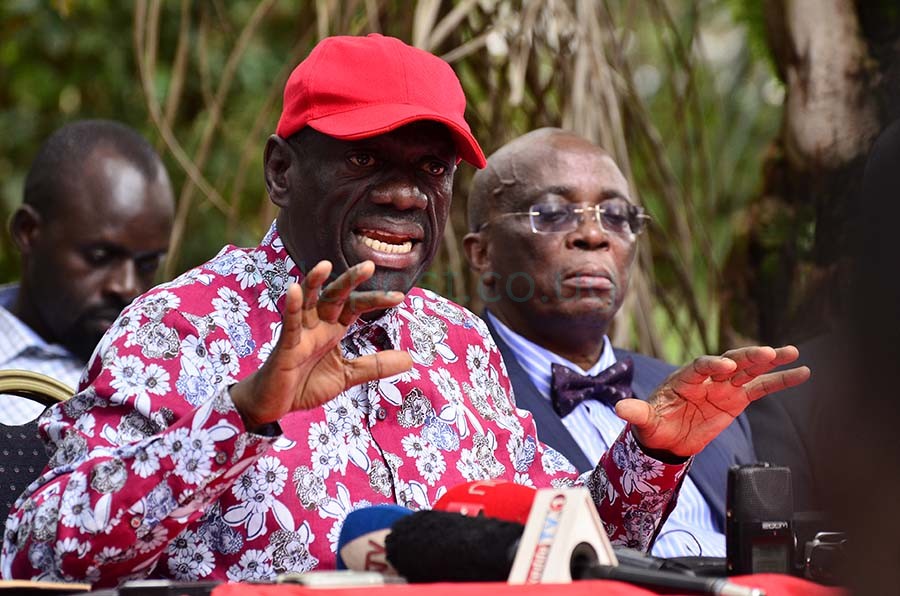 Well, they seem to have forgotten their view on courts in matters election injustice.
They set us on the wrong path when they had a chance of going to court…
My major concern is that the wrong precedent was set, it is with us and we shall have to grapple with how to believe in courts and not violence when challenging powerful entities likes states in cases where we feel treated unfairly and were as well we feel that the courts serve the interest of those in power be that right or wrong.
We cannot argue that it is OK for our parliament to become a battle ground, or that is it Ok for young MPs to be flown abroad because of injuries they have suffered on the frontline of what they see as injustices.
We MUST all find a new way.
Having armed men on the streets beating up those they see and opponents of the government is also not new. What is new is those beating and those being beaten.
It has its advantages and clear disadvantages the chief of which being it is violence as well. So from where I am it seems the competition now is between who will be most violent and whose violence will be most effective.
At that, new precedents are set and old ones rehearsed. The question is whether independent Uganda is growing or sliding back?