JOEL KASIRYE
If, as seems likely, Bobi Wine runs for president, his support base will be Ugandans who are fed up with Yoweri Museveni; Ugandans who are desperate for change; Ugandans who have lost all hope of turning their lives around and lead decent lives under Museveni's (tired) leadership.
Politically, those are the people that matter most for Bobi.
They account for a large proportion of voters, and as long as they want Bobi to be their president, and assuming the current president and his election commission won't interfere with voting, the singer-turned-politician can—not will—win the State House race and lead Uganda.
Those who are saying that Bobi doesn't seem to have real policies that reflect the interests of his support base and is merely interested in power may be right. But Bobi isn't a politician in Luxembourg, Norway, the United States, Switzerland, et cetera.
He's a Ugandan politician seeking votes from mainly peasants, their sons and daughters; unemployed, underemployed and even unemployable youths, modestly educated people and educated people (some of whom are, ironically, barely literate).
He does speak the language they understand. And, crucially, he says what they want to hear. That's how politics works.
Bobi doesn't need the support of Ugandan intellectuals, although their support would be a bonus. He needs the support of the masses. And they have votes that vastly outnumber votes of intellectuals.
They may not be quality voters, but politicians win elections with votes from voters they have, not voters they wish they had.
Even voters vote for politicians who have come forward to contest elections, not politicians they wish they had. Uganda can't import voters. It can't import politicians. It can make do with what it has.
In nearly all presidential and prime ministerial elections, the candidates who matter are not necessarily those who have leadership experience, international exposure, solid academic qualifications and a deep understanding of how politics and economics work.
(A good example to drive my point home is the US presidential election of November 2016 that saw Donald Trump beat Hillary Clinton to become the 45th president in the White House.)
Candidates who matter are those with strong support and can win elections. They may not tick all the boxes (so to speak), but democracy works in such a way that the will of the majority prevails even if the majority are wrong.
Political jobs aren't like normal jobs which are about acing interviews, passing written and psychometric tests. A candidate's key strength has got to be popularity, not intellectual ability or ability to manage state affairs.
Uganda has had presidential candidates that many Ugandan intellectual voters thought were a good fit. They include Amama Mbabazi, Bidandi Ssali, Aggrey Awori, Betty Olive Namisango Kamya (BONK), Olara Otunnu, Venansius Baryamureeba, Abed Bwanika, Mohammed Kibirige Mayanja, Paul Ssemogerere, Benon Biraro, Kizza Besigye and Ssebaana Kizito.
With the exception of Besigye, who has always come a distant second after Museveni in a presidential race, the rest have been political stillbirths.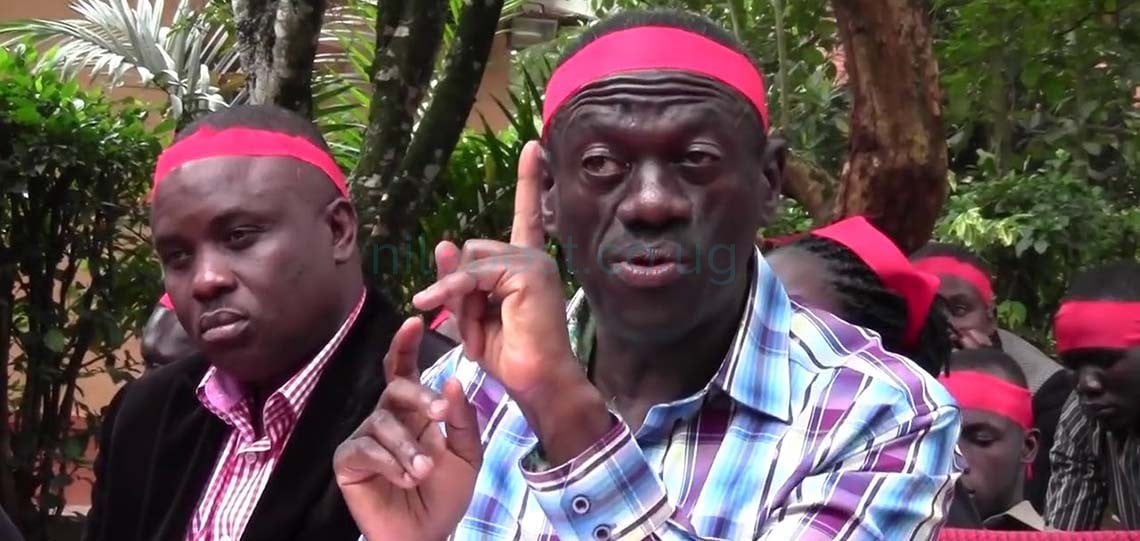 One of those politicians passed on last year and another is bed-ridden, but if you were to have the rest challenging Museveni again individually, with Bobi also in the race, odds are that Bobi and Besigye would be the only politicians with a good chance of beating Museveni.
In fact, Bobi can do even better than Besigye because his popularity seems to be on the up.
The question of who can and should lead Uganda isn't difficult to answer. Our constitution says a presidential candidate who wins the highest number of votes—more than 50 percent—gets to become president and forms the government (as they deem fit).
The 'power' is with the people—and if they choose Bobi as their leader, you can't say he can't lead Uganda. If he screws up because he is young and inexperienced, the voters have themselves to blame.
And if Ugandan intellectuals want intellectuals to lead them, let them vote for intellectuals.
The author is a Ugandan who keenly follows politics. Her requested that we withhold his photo.