UNFPA programme to give Youth in Northern Uganda & West Nile to receive funding for social business
Youth in Northern Uganda and West Nile will receive seed funding of up to 18 million shillings through the United Nations Population Fund Uganda (UNFPA) social business incubator dubbed 'Up Accelerate WAY Edition' to kick start their businesses.
This initiative is targeting youth with innovative solutions providing solutions geared towards improving access to context-appropriate, timely and accurate information, essential health services and supplies for women and young people; and integrated approaches towards reducing alcohol and substance abuse in the districts of Adjumani, Agago, Amuru, Arua, Kitgum, Lamwo, Moyo, and Yumbe.
Last year, the initiative supported 25 young people with a seed fund of 37 million to incubate their innovations. The social businesses they launched such as Ecosmart pads, low income disposable sanitary pads made from sugar cane husks, and Mscan, a mobile solution which performs ultra sound scanning for expectant mothers in low resource areas; are currently serving up-to 70,000 beneficiaries and nine health facilities throughout the country.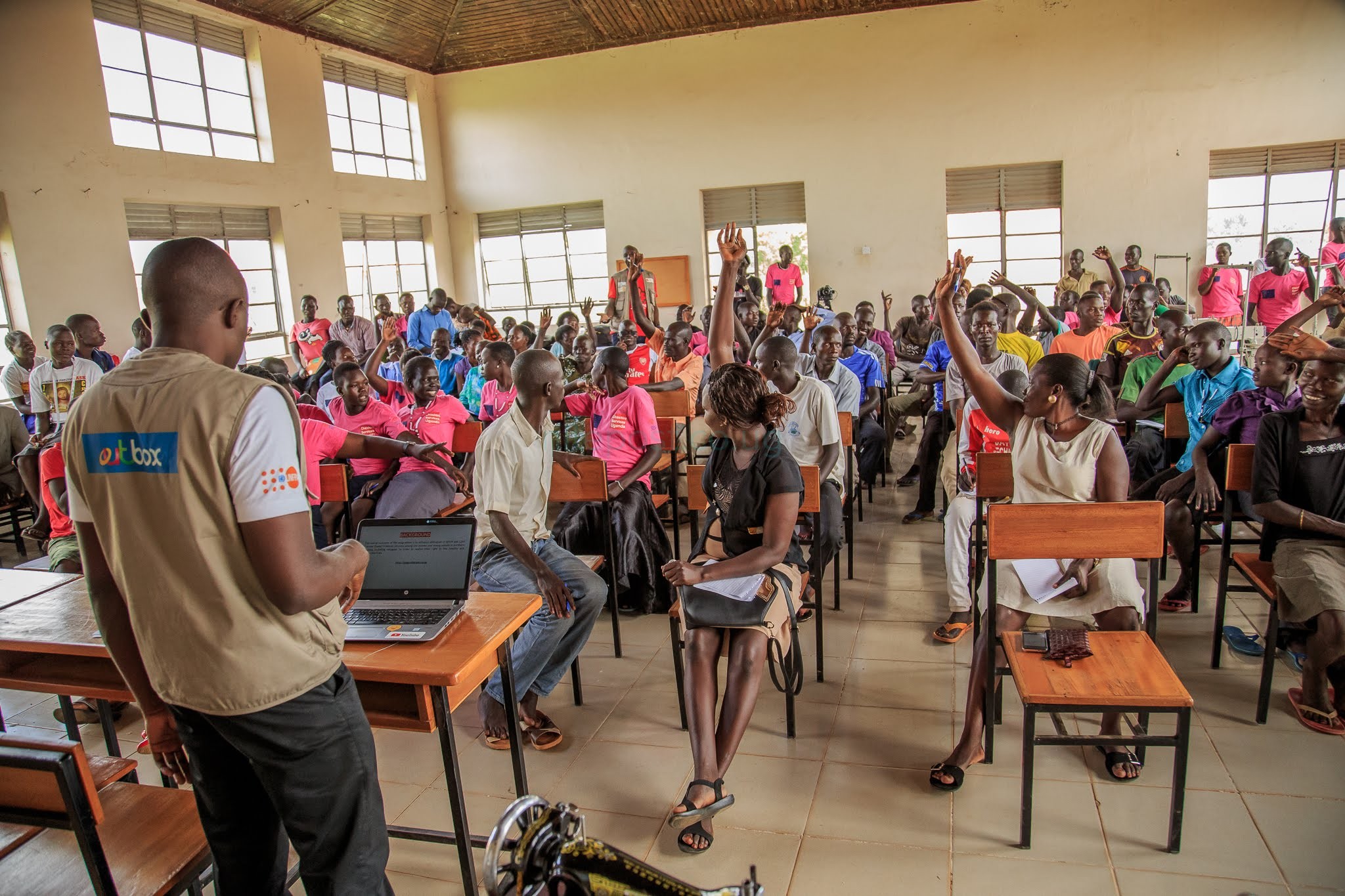 Up Accelerate is one of the key interventions under UNFPA's Women, Adolescents and Young people (WAY) programme being implemented in partnership with Outbox, a local business incubator and Reach A Hand Uganda, a youth-led nonprofit organization which advocates for Sexual Reproductive Health Rights of young people as well as HIV/AIDS awareness and prevention.
According to Richard Zulu, the lead at Outbox, the Up Accelerate WAY edition is providing an avenue for talented young people in the Northern and West Nile region of Uganda to tap into innovation and entrepreneurship opportunities that are otherwise limited to major urban cities of Uganda.
"In addition to the 18 million, the youth will also receive business training, mentorship from industry experts and technical guidance to enable them roll out their innovations. They will be required to be in groups of five, each with a female participant and at least one member from a refugee hosting community," he said.
Up Accelerate is a UNFPA flagship innovations incubator that seeks to support the next generation of young Ugandan entrepreneurs along their journey of leadership of innovations for social change.