PRESIDENT'S STATEMENT ON MONDAY INCIDENTS IN ARUA TOWN
Countrymen, Countrywomen and, especially, Bazukulu (grandchildren)
I always insist on singling out the grandchildren because I want them to be conversant with our rich experiences spanning a period of 58 years.
I understand that some of our people were worried about the endless criminal acts of elements of the Opposition, including the incidents of Arua on Monday.
The elements of the Opposition, including Kassiano Wadri, Kyagulanyi (Bobi Wine) and others, who stoned our convoy, including my vehicle.
The stones they threw broke the rear glass window of the car where we transport luggage. That window glass is not armoured. There was no harm on the old man with a hat.
It is a big shame to have such confused people who want to use violence to intimidate Ugandans. Nobody has a right to intimidate any Ugandan by word or action.
Fortunately, my convoy did not react with fire in response to this attack. This was because we were not equipped for anti-riots. Our intervention could have resulted into people's death because we only had live bullets.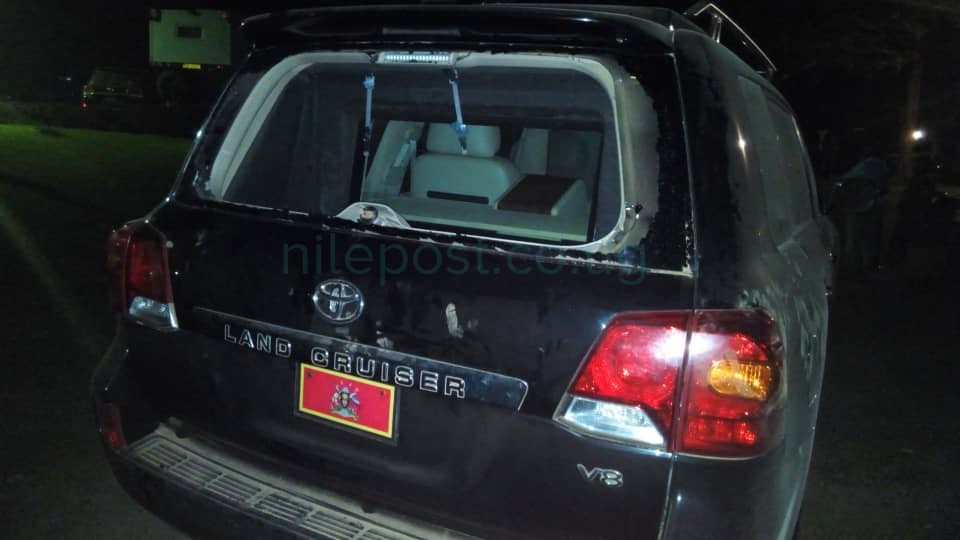 Unfortunately, this crowd, with a tinga tinga (a grader), apparently continued to the town where they attacked people who were coming from the NRM rally.
They injured quite a number of people with stones. It was in those scuffles that one of the attackers was shot dead. This is due to the weak management by the Police and the criminal behaviour of some of the Opposition leaders.
Why take supporters in processions through congested streets? The legal thing is to go for the rally at the agreed venue and, after the rally, everybody disperses to his/her home.
Processions are illegal and the NRM leaders should not be part of them because they inconvenience the public.
Some leaders have been acting with impunity and it has caused the death of one in Bugiri and, now, one person in Arua. These acts are strongly rejected and will be punished according to the law. Anybody who organizes such groups is responsible for their misconduct.
We went to the bush to fight for the right of making political decisions by Ugandans without intimidation by word or action. Anybody who threatens this will have himself to blame.
Yoweri Kaguta Museveni
President