Tucked away in the Mayuge district of Eastern Uganda at the UPDF Defence depot in Magamaga is the country's armored military vehicle assembling plant.
For a number of years, Lord's Resistance Army rebels under Joseph Kony used a new weapon from Sudan's Omar El Bashir, and these were land mines that gave the Ugandan army a bloody nose as many suffered injuries whereas their equipment like fighting vehicle too were casualties.
However, in 1995, Uganda got a fleet of vehicles including Mambas and Buffalos from South Africa that had technology to withstand the land mines and Kony was dealt a big blow.
Fast forward, when the UPDF deployed in Somalia under the AMISOM, they made use of their buffalos and mambas to help them defeat Al Shabaab insurgents who had taken over Mogadishu.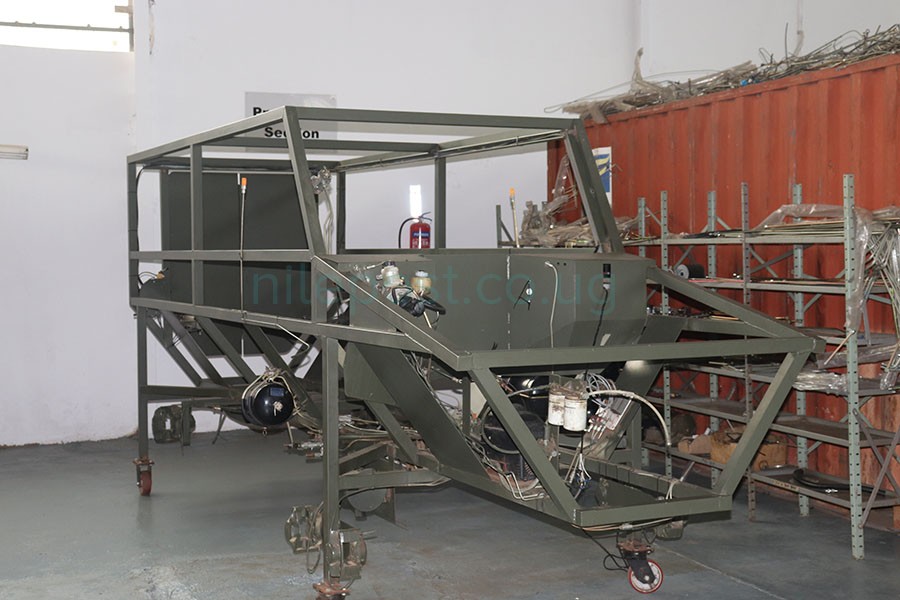 Used to fighting in the bush, UPDF found a hard time adapting to fighting in urban areas like Mogadishu and according to President Museveni, the army suffered heavy losses due to Al Shabaab snipers.
"Because the buffalos were open, they (Al Shabaab) would use the top of buildings to butcher our soldiers,"Museveni says.
The Ugandan soldiers were always at the receiving end of fire from the insurgents while disembarking from the open roof buffalos while in Somalia.
Meanwhile, most of their armored vehicles had worn out whereas the South African company which was supplying them to Uganda had closed business.
In 2012, the Ugandan army took what has been described as a bold step forward when they partnered with Impala Services and Logistics Limited, a South African company to start assembling the armored vehicles locally.
As they say, a drowning man can cling onto a serpent, the Ugandan army also had to devise means of fending off the attacks from Al Shabaab snipers if they were to continue with the war in Somalia.
According to Brig. Charles Byanyima, the UPDF motorized infantry brigade commander, the Ugandan army decided to convert the buffalos into closed armed personnel carriers.
"Because the name buffalo had been patented by South Africans, we named our vehicles Nyoka(Kiswahili word for snake) and our partners(Impala) were asked to make two prototypes of Nyoka and this was done in South Africa before being airlifted back to Uganda for combat testing,"Brig.Byanyima says.
The prototypes proved to be combat worthy and contract given to Mpaala services to convert more buffalos into Nyokas.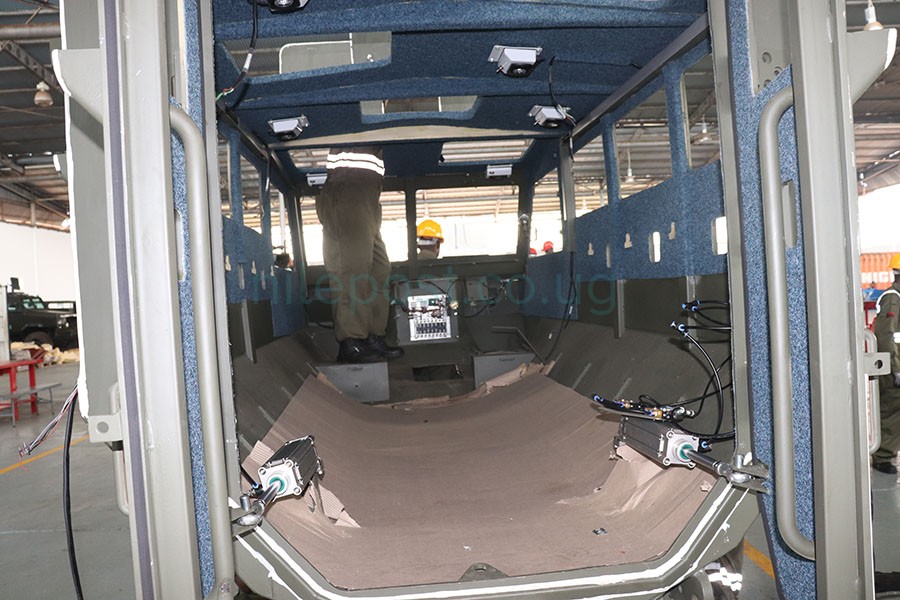 The Ugandan army imports steel from Sweden which is then cut into pieces that are then used as armor put onto the body built through wielding and this is all done in their workshop at Magamaga before being painted and the Nyoka hits the road.
The first phase in 2012 produced ten pieces whereas in 2014 the same number of Nyoka armored military vehicles were produced by the Ugandan army.
"We want to produce 13 pieces in the ongoing (3rd) phase," Brig. Byanyima says.
The Nyoka 4×4 can carry a crew of two personnel and nine armed combatants .
Training
Since the inception of the project in 2012, 42 technicians have been trained in various fields including armor wielding ,general fitting and assembling, project management, electrical wiring and industrial design among other fields both locally and from outside the country.
Brig.Byanyima says that due to financial constraints, the project has been done in a phased manner but was optimistic all Buffalos that the Ugandan army has will be converted.
Tested
Uganda's military armored vehicles named Nyoka have been tested in various war fields on the continent including in South Sudan and in Somalia to fight the Al Shabaab insurgents.
"The Americans had never seen these vehicles and when they saw them in Somalia, they wanted to take them(Nyokas) away,"Museveni joked.
"Instead of being happy that Uganda has made such a vehicle, they wanted to take them away. What sort of Christians are those?"
He insists the Nyoka is a Ugandan product upgraded following an original design from South Africa.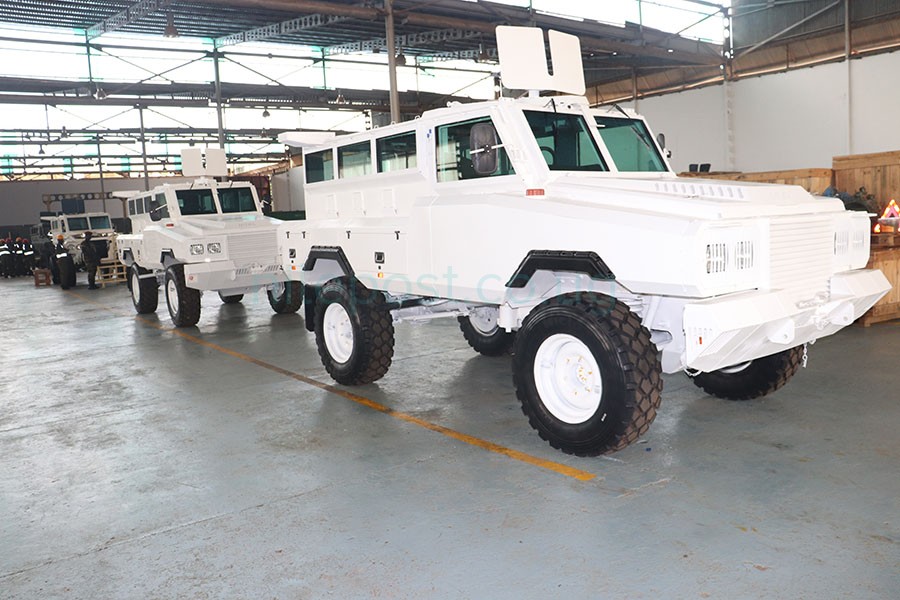 According to experts, the Nyoka has an extra of having three machine gun posts plus extra firing holes compared to the South African buffalo that comes with one gun and it needs one to improvise with the rest of the guns.
Brig. Byanyima adds that they hope to upgrade the current armored vehicles being assembled as technology improves.
Museveni says the army will in the future start producing vehicles for sale to civilians so as to get some money.
"You can produce other things not necessarily for the army and we shall work on it. I am very grateful for the job being done here."