Mukono Municipality Member of Parliament is set to be flown out of the country to India for further medication today.
The legislator who was supposed to fly out for further treatment was a few weeks ago arrested by police but fell ill while in detention at Naggalama police station and was later transferred to Kiruddu government hospital.
Speaking on Wednesday from her hospital bed at Bugolobi Medical Centre, Nambooze said preparations had been concluded after receiving clearance from parliament for her to travel today.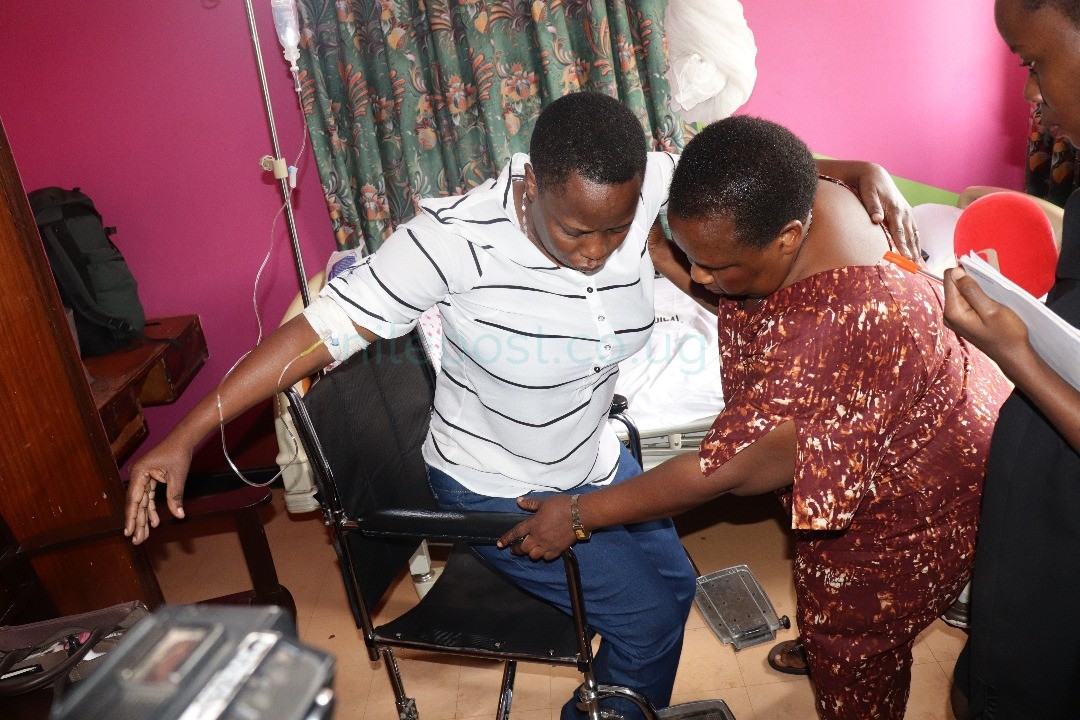 "I thank God for keeping me alive up to this time and by 3PM I will be flying out and reach India tomorrow (Thursday) morning," Nambooze said.
"Preparations have been made with Emirates airlines to enable me stay on board as a patient."
She said she would travel together with her husband Henry Bakireke and her medical assistant and would have a four hour stopover in Dubai before proceeding to India.
Mulago hospital last month said they had cleared Nambooze to fly out to India for further medical treatment.
"In view of the patient's failure to adequately respond to achieve sustained symptom control, the clinical team strongly recommends that the patient (Nambooze) be reviewed by the operating surgeon as previously recommended by the medical board," stated a June 20th referral letter by Mulago hospital to Dr. Vidyadhara .S, a consultant spinal surgeon at the Manipal Spine Care Centre in India.
Speaking to journalists on Wednesday, the legislator expressed concern that her condition has deteriorated since her arrest by police and subsequent detention.
"My only hope is in seeing the doctors. It hurts that I was only supposed to return to hospital for review but due to the accident I got while being rushed here, I will undergo another surgery," Nambooze noted.
She said she had been told that she would take over three weeks in India.
The legislator's back was injured during a scuffle between Members of Parliament and security at the climax of the age limit debate in parliament last year.
To sue government
The Mukono Municipality Member of Parliament revealed that she has instructed her lawyers to file a notice to sue to the Attorney General over what she termed as atrocities on her by government.
"A lot of torture and impunity have been orchestrated against me by government and it is high time I sued them for it," Nambooze said.