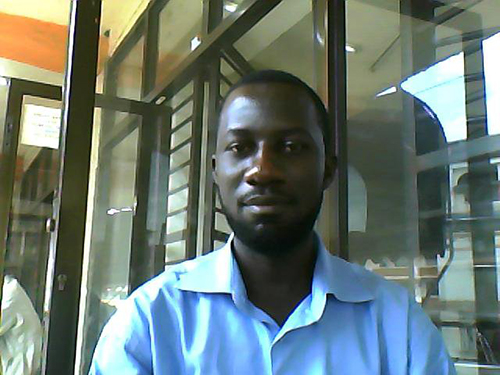 SIRAJE KIFAMPA NSAMBU
I write to you not to congratulate you upon your work, but to protest the continuity of a Kayihura modus operandi.
A couple of weeks ago, after my morning prayer at one local mosque in Kampala, the Imam called me and asked me who Suzan Magara was.
I was shocked that an Imam in Kampala did not know about Suzan Magara.  In fact, I thought he had another question he was framing through this one.  But I volunteered the common narrative everybody knows from the papers.
It was then that he told me the reason he was asking. He genuinely knew little about Susan Magara and thought I knew more. He had seen several Muslims in the dock accused of killing Suzan Magara, and was wondering how it had happened.
I told him that those are the Muslims arrested from the Usafi mosque raid.  Once I told him about the raid, he narrated to me the most harrowing of stories involving his arrests relating to the Magara murder.
"I was on my usual journey to Dar-es-salaam for business," he started. "I have done this journey for years, and have come to know people at the border crossing at Mutukula boarder.  A day after they mosque raid you have told me about, I was arrested while I cleared through the border.  Heavily armed security servicemen surrounded the border offices and had me arrested.  I was being accused of being involved in the Susan Magara murder.   At this border crossing, the people who used to clear me through the many times I have done this journey denied knowing me upon arrest.  After several hours of back and forth phone-calls I was released, and allowed to continue on my journey.  However, I had to leave behind my national ID. They gave it back to me a week later when I returned," he concluded.
Dear Afande Ochola, muslims countrywide rejoiced in your appointment to that office of IGP. This was so because they had suffered a lot at the hands of your predecessor Gen. Kale Kayihura.
He had turned Muslims and Islam as a target of the police for any violent crime in the country. You are aware that Muslims have been killed but at the same time arrested by the security agencies.
They are the victims and perpetrators at the same time.
When Dr Muwaya was killed in Busoga, Muslims were arrested. When Sheikh Mustafa Bahiga was gruesomely shot dead at Bwebajja, again Muslims were arrested.
Needless to add Justice Joan Kagezi, AIGP Andrew Felix Kaweesi, Maj. Kiggundu and many other high profile murders that have occurred around Kampala.
Muslims have been arrested as default suspects and also treated in a most dehumanizing manner.  Others have been tortured to the level of losing their manhood.
We looked at you as someone who is going give us a sigh of relief from all the atrocities your predecessor inflicted upon us.
Much as I recognize that there is some improvement owing to the act that the changes you have implemented within a short period of time, Muslims are still an imperilled community.
The closure of Nalufenya torture facility, the release of Dr Ismail Kalule who had been rearrested immediately after court had granted him bail are all welcome developments but a lot remains to be done.
About two months ago, Uganda witnessed another form of criminality of the kidnaps and demands for ransom, and eventual murders.
In the publicised case of Susan Magara (RIP) the president was actively involved. His involvement came to nothing.
Several other kidnaps have followed and many women have lost their lives.  A month ago the police and other security agencies raided a mosque in Kisenyi where several people were killed by both the police and the military and several arrested in the operation.
This is where we began to hear statements that those that had killed Magara Suzan entered the mosque when police pursued them, thus the storming of the mosque. Surely, these stories are nothing but poorly scripted fiction.
More of these fictions had earlier circulated. There were stories of recorded voices of the alleged killers speaking Runyoro.
At a press conference with his Rwanda counterpart, Museveni categorically made it clear that he phoned South African president, Ramaphosa to hand over the killers who had sought refuge in South Africa.
Other fictions indicated that the killers had connections with the security establishment.  Then came the Muslims folktale.
Were you, Afande Ochola not shocked that the trial for the murder of Suzan Magara all the accused were Muslims.
What nonsense is this?!  We seem to be flowing back to the old days of Kayihura who made Muslims his accountability for all murders.
Surely, Afande Ochola, you are more professional than your predecessor and we expect more.
The author is the spokesperson, Jamiat Da'wat Assalafiyya.