Police have this morning arrested seven activists trying to protest against the spate of kidnaps outside the Uganda Police Force headquarters in Naguru.
Three women and four men have been arrested by the police.
The arrests follow an attempt this morning by activists to meet the Inspector General of Police Mr. John Martins Okoth-Ochola.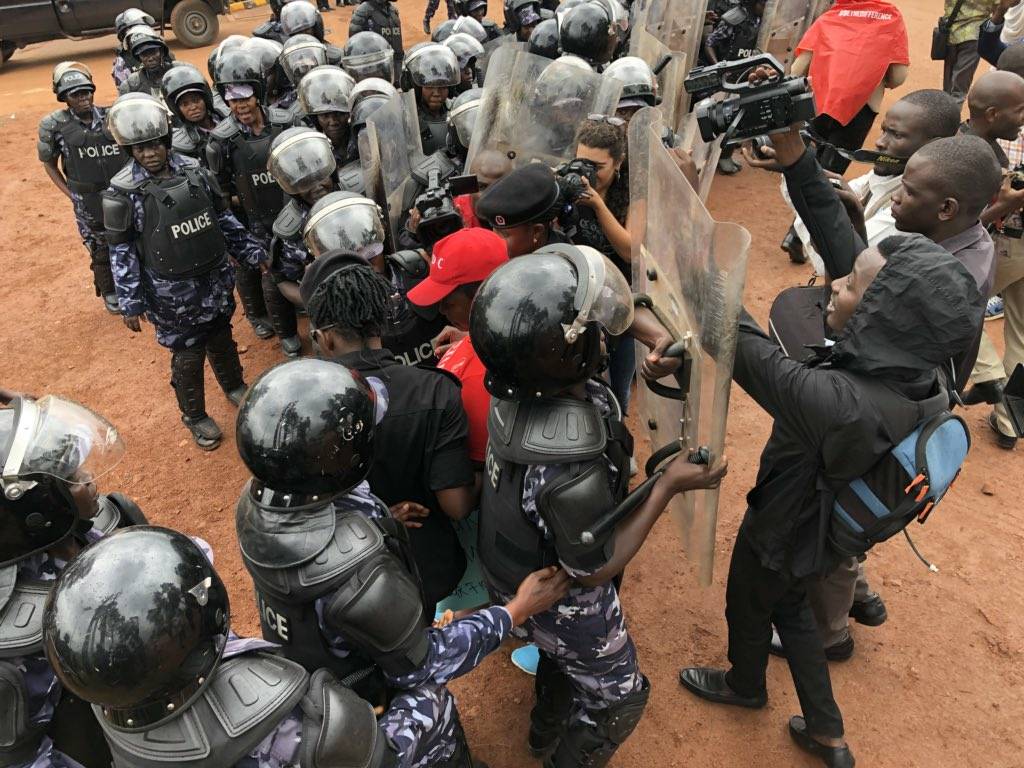 Led by Forum for Democratic Change's (FDC) Sarah Eperu, the activists wanted a report from IGP Ochola on progress by police into the kidnaps and murder of several persons with women mostly targeted.
Police however deployed Counter terrorism and anti-riot officers who stopped the activists. The activists were met by Deputy Police spokesperson Patrick Onyango who explained that IGP Ochola was unable to meet them.
A day earlier, IGP Ochola had tweeted that, "I received a letter from Women's Protesting Working Group requesting to meet me tomorrow to deliver their petition. I'm unable to meet them. I have tasked my PA to arrange for another date."
A coalition of activists have for the last two weeks been trying to compel Police and government to take serious steps to end the spate of kidnaps that have gripped the country.
Police have promised to release the activists later today.