Justice Eva Luswata has ordered security to stop handcuffing ADF rebel leader Jamil Mukulu and his co-accused while in court.
Two weeks ago, the accused's lawyers led by Caleb Alaka complained to the judge at the beginning of the pre-trial that it is unfair and unlawful for their clients to continue having cuffs on their hands and shackles their legs while in court.
In her ruling then, Luswata said for security of the accused, lawyers and other people in the court, she could not grant the above orders.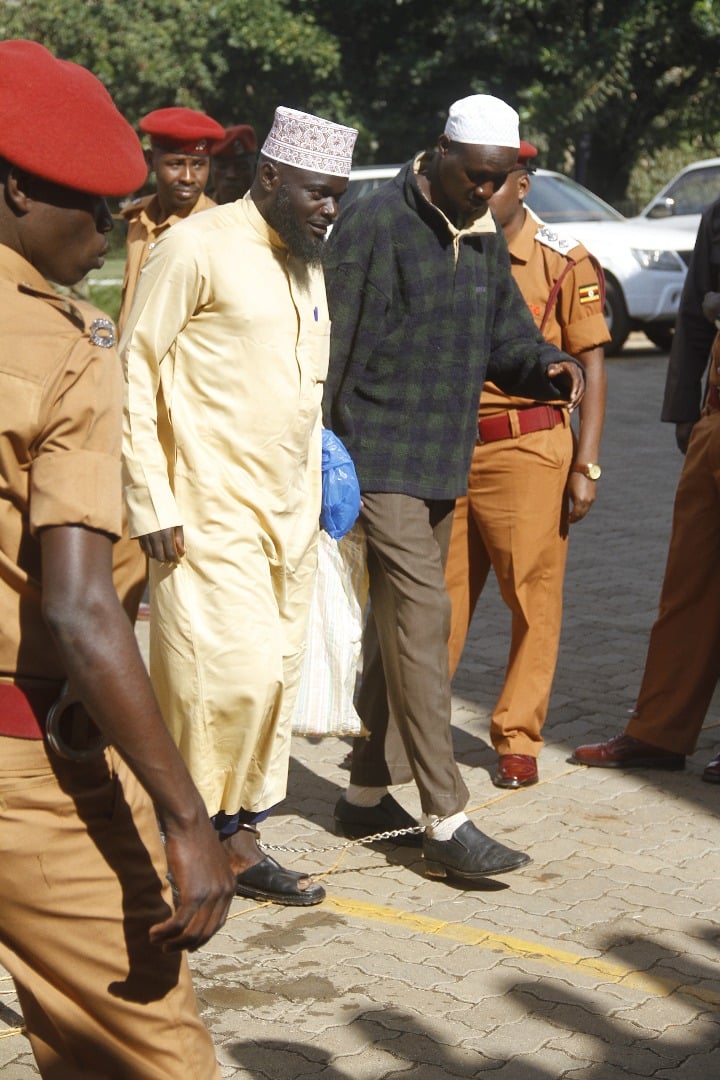 However, on Monday, the pre-trial judge rescinded her earlier decision in regards to handcuffs.
"I still take into consideration the issues of safety but I will allow to remove handcuffs and the suspects remain on shackles," Justice Luswata said on Monday.
"I order security agencies to ensure each suspect has their own shackles and not to be put together. They should remove the handcuffs."
The judge explained that she had realised the discomfort of the suspects during the proceedings, adding that because it was to be a long trial, the handcuffs ought to be removed.
The suspects including Jamil Mukulu have always come with cuffs and shackles on their hands and legs that prevented them from walking easily.
These could stay on their bodies throughout the court proceedings.
Mukulu, who was arrested in 2015 in Tanzania was indicted together with 38 others of offences related to terrorism, murder, attempted murder, aggravated robbery, aiding and abetting terrorism, crimes against humanity and belonging to a terrorist organisation stemming from his alleged involvement in rebel activities as the leader of ADF.