Eight (8) people have been airlifted to Kampala for better treatment following an horrid accident involving a Gaaga bus and two other trucks.
According to lands minister Betty Amongi, of the 8 airlifted, half have been admitted to Mulago hospital while the rest have been checked in at Nsambya hospital.
The airlifted according to Ugandan Radio Network include; Joel Wasswa, Geofrey Namusoso, Christine Apiyo, Mark Kabuga, Gloria Amongin, Abdul Sempija, David Mutebi and Simon Ojok who works with United Nations High Commission for Refugees (UNHCR).
22 people have so far been confirmed dead following the accident.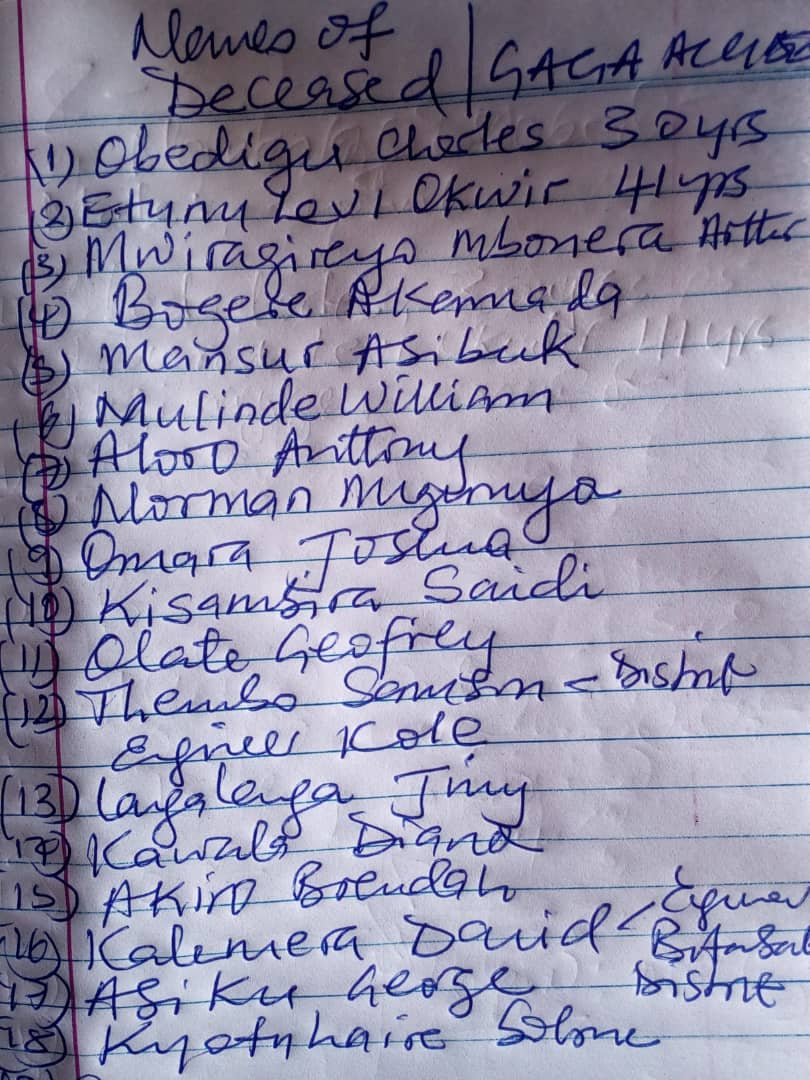 The accident happened at about 8:30pm when a Gaaga Bus, registration number UAK 562 L from Lira to Kampala rammed into a tractor registration number UAU 872M before splitting into two.
The two parts of the bus then rolled into a beer truck registration number UAT 088J, mingling most of its occupants in due course.
According to a police statement released Friday night, the accident claimed 19 people in total, 3 of whom were juveniles while the 16 were adults.
Government authorities also insist that two bodies remain unclaimed.