Former Soroti Municipality Member of Parliament, National Vice Chairman for National Resistance Movement (NRM) Eastern region and also self proclaimed patron of Uganda Musicians Association, Mike Mukula has run to the rescue of embattled ever upcoming artiste Qute Kaye.
The singer was nabbed while attempting to help himself with indicator lights from a parked car in Busega and only his faded musician tag rescued him from a furious mob. He was then dragged to police where he was detained until the afternoon.
It was not long ago since the once very handsome artiste became born again and belted out gospel songs at Pastor Kayanja's church. He was even allegedly gifted a Prado TX and soon started dressing in coloured suits and better socks.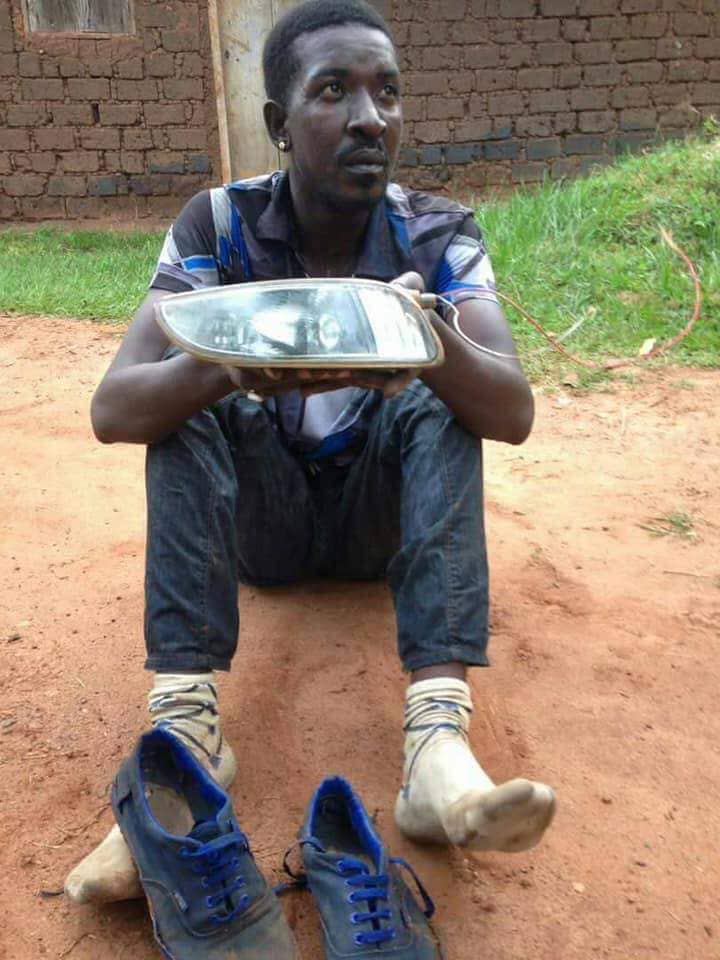 But the singer shocked the nation when he was nabbed in the act of theft, with his pictures symbolising hopelessness and total doom of the once very sweet voiced, talented artiste.
Now Mike Mukula insists he will start a foundation towards bring the old Qute Kaye back to life. The former legislator tweeted thus;
"This young man with talent got desperate un employed and with no source of income in the city >> Cute Kaye >> As a patron of Uganda musicians' association I have instructed the chairman and others to secure his release. We will rehabilitate him."
Notwithstanding, family members have already ruled out rehab, claiming the singer has been in rehab umpteen times to the extent that it has become his second home, but the results of rehab always read- RETAKE.
On the other side, Qute Kaye's first- giver- of –hope, Pastor Kayanja says that what befell the artiste is a true path of realisation in God's eyes. The man of God called upon the public not to judge the artiste once loved by every one.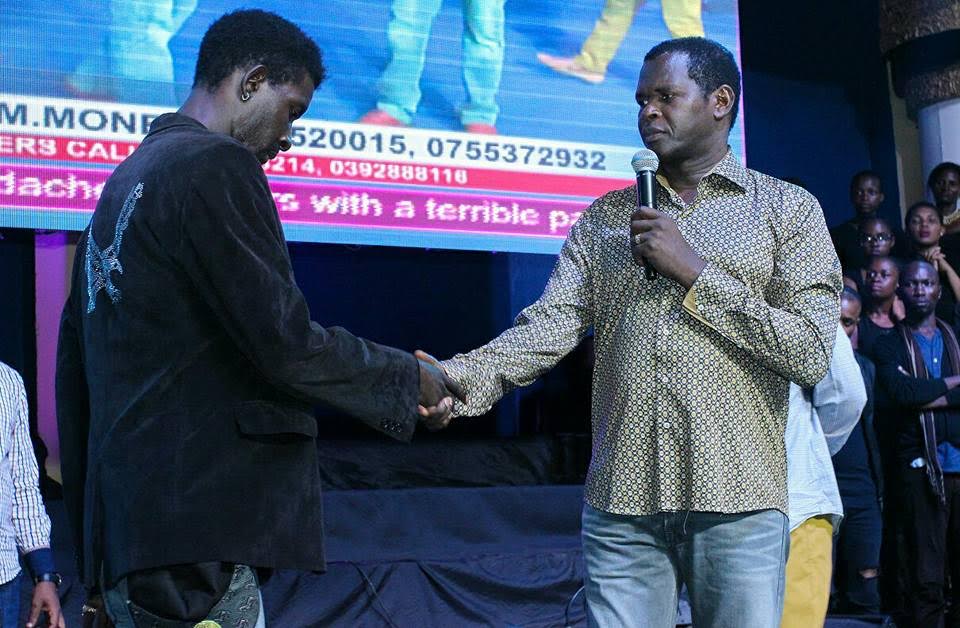 "He needed to go down that way so that God could get him up, because no rehab could help him. No advice could help. Nothing could help. But I am very sure he will rise up from this. He will come up a better person. What he has been taking for granted, he will realize it was God's grace all along. And so, just pray for him," Kayanja said.
Did Kaye steal?
Family members are still disturbed by those insisting their son stole lights off a car, in an interview with Sanyuka Television, Kaye's brother insisted that the singer was only leaning on the car.
Another of his friends interviewed said the singer had lost balance after having one too many and only found himself collapsing on the car. But since the car's lights were already loose, they went off.
Bewitched?
It is very hard to rule out witchcraft in African settings, and Qute Kaye proclaims that his problems start and end with fellow singer Joseph Mayanja, many of you would love to call him Jose Chameleone.
While giving testimony at Pastor Kayanja's church, Qute Kaye narrated that the day Chamelone said he would run mad, is the last day he consulted his normal brain.
"He told me I would run mad, and that was the beginning of my troubles, he sacrificed me to Illuminati," Kaye affirmed.
Who is Qute Kaye
Kaye came to the limelight in 2005, with a bang of a song dubbed Ginkeese. He soon released a few more songs before disappearing at once. He later resurfaced in the news following rumours he had died, and again disappeared only to return as a born again during pastor Kayanja's 77DOGs.
Kaye then stood on stage and with all voice he could muster, belted out a song: I surrender all to Jesus.