Members of the country's oldest political party, the Democratic Party on Wednesday held what was termed as the grand reunion party at which they emphasized the need for united and reconciliation if they are to capture power.
Formed over 60 years ago, the Democratic Party's only stint at power was in 1961 under Ben Kiwanuka when they won the general election that year and formed the first government of a self-governing Uganda but this lasted only one year when they eventually lost to UPC in 1962.
The party has of recent been entangled in fights especially between members loyal to the current leadership led by Norbert Mao and those opposed to the leadership.
On Wednesday at the Makerere University grounds speaker after speaker emphasized the need for a united front amongst themselves if they are to capture power.
"This party and its founders had dreams of a united country to be able to move forward. This is the time to awaken the dreams," said Masaka Municipality MP Mathias Mpuuga.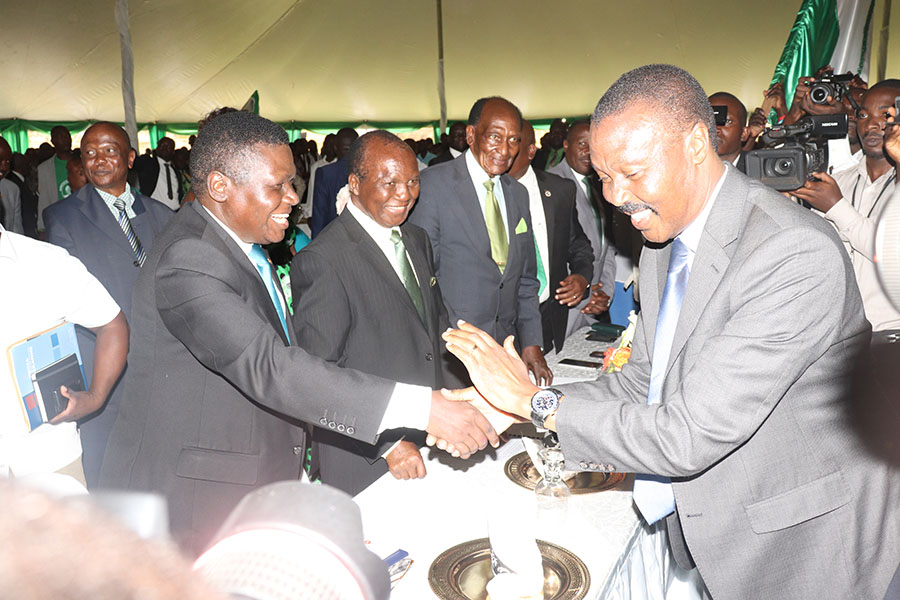 "We owe our supporters gift of taking over power and this is the time to fulfill it."
A number of Democratic Party members have in the past crossed over to various parties including the ruling National Resistance Movement and have gone forward to take leadership positions including Rose Namayanja.
The Democratic Party members at Makerere argued that it is themselves to blame for some of their own to defect to other parties because not enough has been done to stop the habit.
"Other parties have been fishing from DP and we hope this is the time to rebuild the party. This is the call of our time."
Busiro East's  Medard Lubega Ssegona told party members that alot of 'evils' have happened to the country while they watched but did nothing,  a thing he said has done them a disservice in their attempts to capture power.
"As a nation we have been politically raped, robbed and it is a sufficient cause to come together. Its high time we acknowledged our faults and forge a way forward together,"Sseggona said.
Butambala's Muwanga Kivumbi urged members not to treat the situation as business usual but change tactics or else President Museveni will continue ruling the country.
"We have been in illusions for many years saying we can take power. If we believe Museveni is a dictator, how come we use the same failed methods to try to dislodge him? It's like trying to cure a cancer with jelly," wondered Kenneth Paul Kakande.
"If we want to take power, we should work harder than before. If we continue the in fights, even those who   support us would fear."
Speaker by speaker, they all drummed for efforts geared towards unity and reconciliation to capture power.
People's Development Party and former presidential candidate, Dr.Abed Bwanika who was once a member of the party  accused DP of being one of the country's biggest problem for failure to capture power.
"You were the first to lead this country but right now you are fighting for small positions. When Museveni came you supported him, even Besigye? You were last time supporting (former premier Amama) Mbabazi. Who bewitched you?" Bwanika wondered.
"How could you get the oldest party to support Mbabazi?"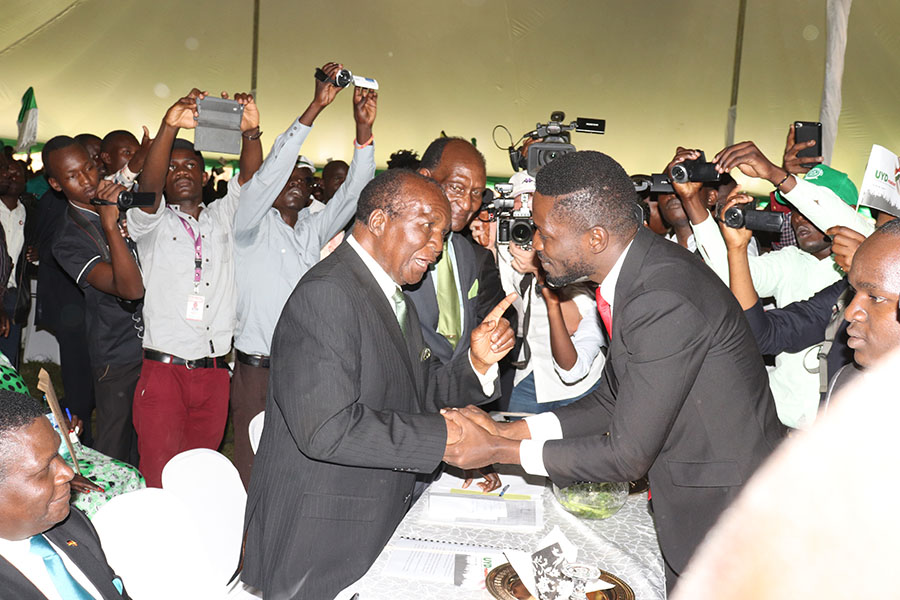 At the function, Aruu County MP Odonga Otto announced he had officially returned to his former party and promised to stand on its ticket in the forthcoming general elections.
The members agreed to put aside their differences to unite for a common cause and oust President Museveni from power.
However, notable among those members who did not show up at the reunion included Kampala Lord Mayor Erias Lukwago and Mukono Municipality legislator Betty Nambooze, both of them known to be critics of Mao's leadership.
The function was also attended by former FDC president Maj.Gen.Mugisha Muntu, Leader of Opoosition Winnie Kiiza and other opposition politicians.