There was drama during the annual general meeting for power distributor Umeme at Sheraton Hotel in Kampala when share holders turned down a nomination of the Permanent Secretary for the Ministry of Gender, Labour and Social Development, Pius Bigirimana who had been appointed as a board director.
Bigiriimana was among five names nominated to the board but trouble came when members were asked to endorse his appointment through the vote.
Bigirimana's nomination was moved by by Bitwire Ivan and seconded by Agnes Suubi, but on voting, members decided otherwise, voting him out overwhelmingly unlike the other nominees.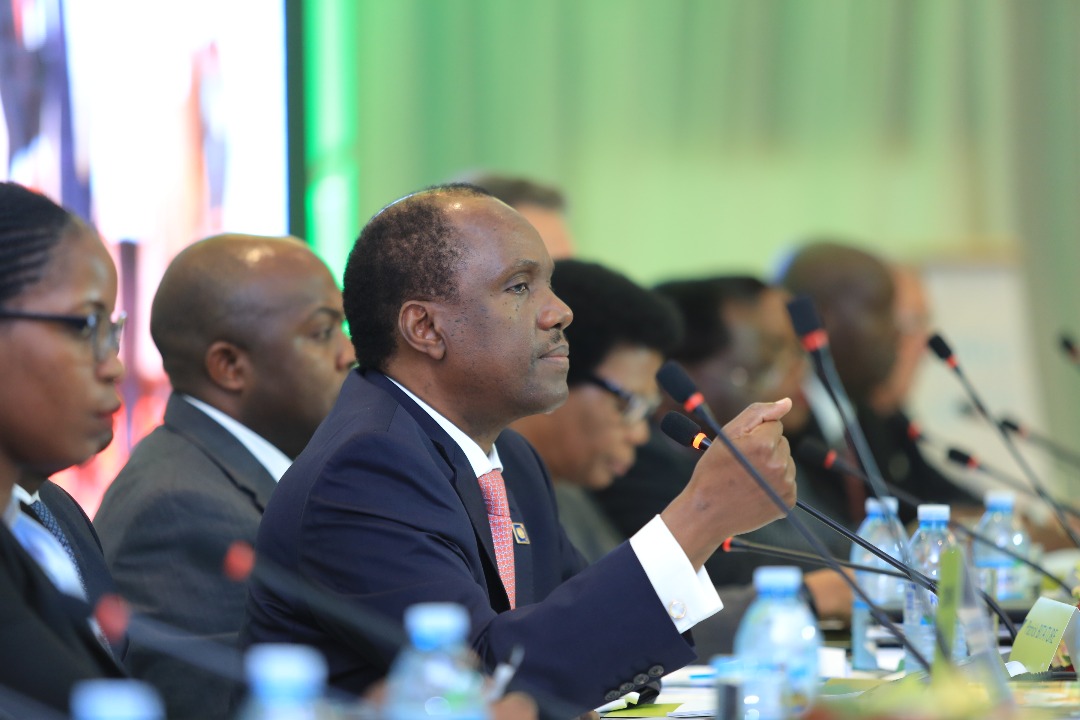 Before the voting, Bigirimana was asked to speak, but the room remained cold and members disinterested.
Board chairman Patrick Bitature reigned in on the matter when he clarified that despite the share holder's rejection, Bigirimana has been seconded by the NSSF which is the major shareholder, but his pleas fell on deaf ears.
"no no we don't want," the members replied in unison.
"At the end of the day I have to call NSSF again and ask what is their position on this matter," Bitature pleaded, calling for the NSSF proxy, Marvin Galiwango to give their opinion.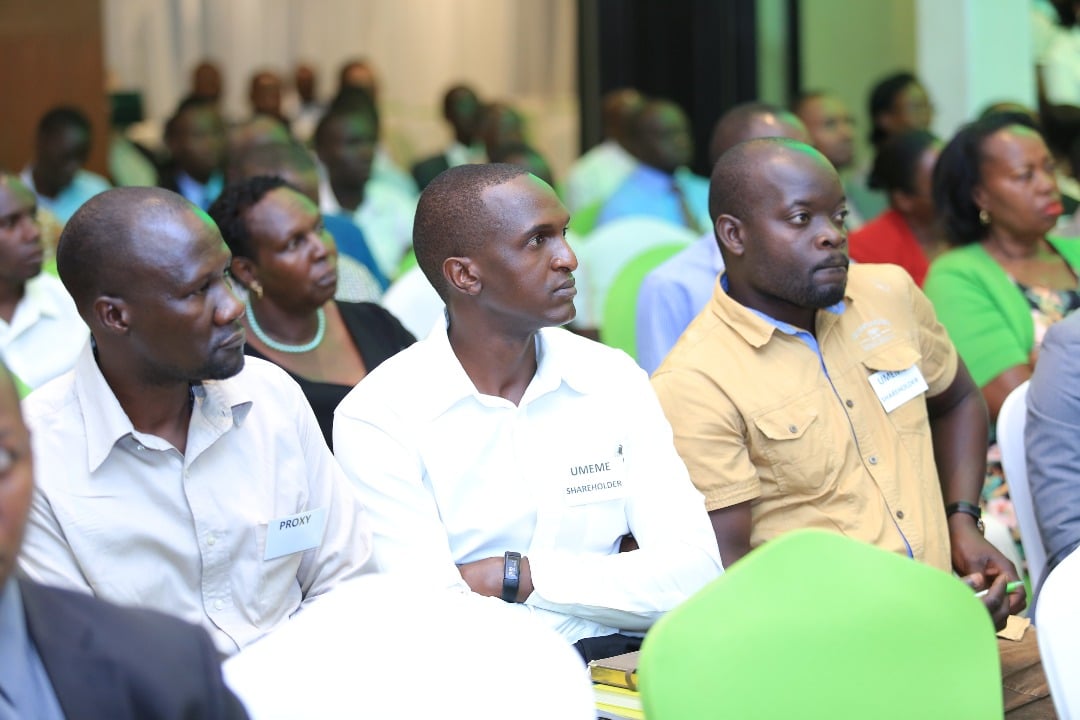 "We strongly support this motion (appointing Birgirmana), we really push to have more representation on the board, we support the motion," Galiwango said amidst murmurs and jeers.
"Mr chairman you have allowed us the liberty to choose, we choose what we want, therefore, the NSSF people are not restricted to one person, they can choose another," Kanyomozi, a share holder moved amidst thunderous handclaps.
Another share holder said that;" NSSF has one vote, that means according to our rules."
"Bigirimana is a spoiler in every ministry he has been, we don't want him" another member said.
Bitature conceded the shareholders' view and said; "On behalf of the company and in the interest of everyone, we shall not appoint Mr Bigirimana but he is free to stand again."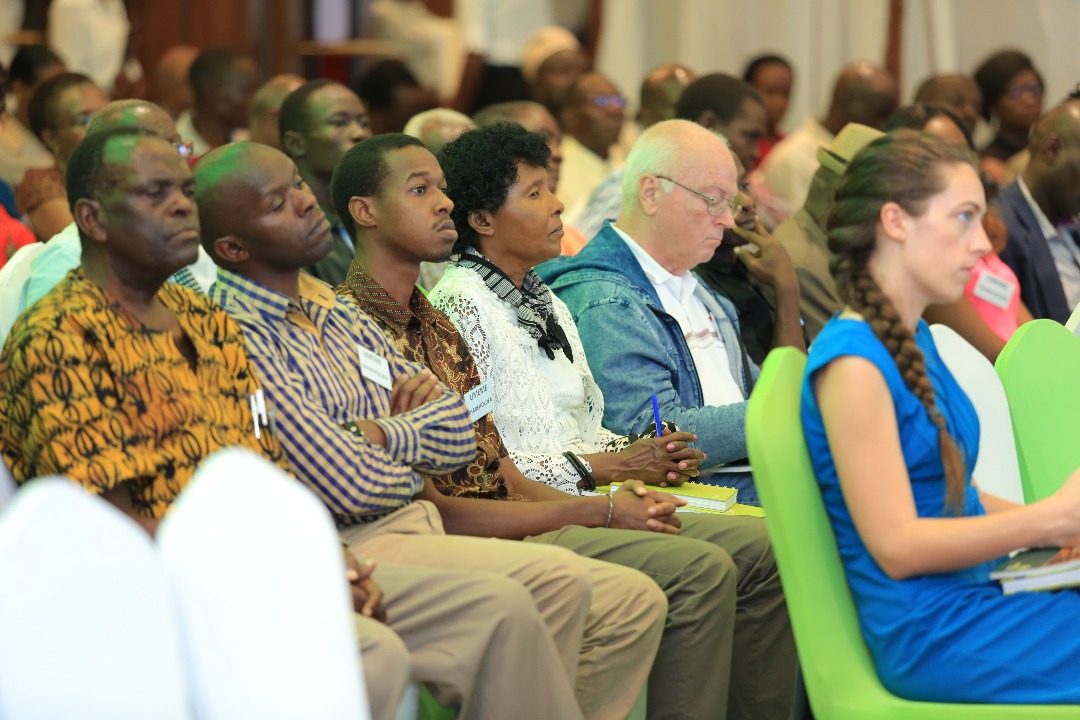 Bigirimana holds a Masters in Development Administration and Management Degree from the University of Manchester. He holds another Masters Degree in Business Administration from the East and Southern African Management Institute (ESAMI). He is also an Alumni of Harvard University, JF Kennedy, School of Government.
He is also currently serving as a Board Member of the International Labour Organizsation and the National Social Security Fund, Uganda.
New shareholders appointed
Meanwhile those appointed on the board include; Stephen Emasu, a Chartered Accountant and Chartered Global Management Accountant. Stephen holds a post graduate degree from the London School of Economics and Political Science (LSE) and another from the University of Stirling. For the past 16 years, Stephen has worked with or provided technical advice to various ministries responsible for finance in about 10 African countries, including the Ugandan and Rwandan Ministries of Finance under either the World Bank or the Fiscal Affairs Department of the IMF.
Others are; Andrew Buglass, a UK based businessman, Riccardo Ridolfi an Italian lawyer and Anthony Marsh
"I am confident the new directors will bring different skills and technical expertise in their areas of specialty," Bitature said.
"During the year, the board accepted resignations of Mr Adrian Mucalov and Mr Christopher Nicholson. I want to thank them for their dedication and service to Umeme," he added.
Board members upon nomination were allowed time to speak to shareholders at the meeting before being asked to leave the room to allow elections.