As a minister in various dockets and later Prime Minister, Amama Mbabazi was the epitome of authority.
He rode in a convoy which comprised a traffic clearance car and two Pick-Ups brimming with security personnel.
In cabinet meetings, fellow ministers used to bow before him and rarely contradicted him, lest they fell victim to his trademark piercing gaze and a tongue lash.
Four years after falling out with Museveni and two years after his failed bid to become president, Mbabazi still exudes a degree of confidence and power that rubs off those who come into contact with him.
He walks with the gait of someone on the verge of something big and still carries himself like a serving minister.
When he met a group of select journalists at his Nyonyi Gardens home in upper scale Kololo on Wednesday morning, many of them evidently sensed that they were in the presence of powerful person.
There were sheepish smiles while some of the usually vocal journalists spoke in hushed tones as they exchanged pleasantries with the powerful man.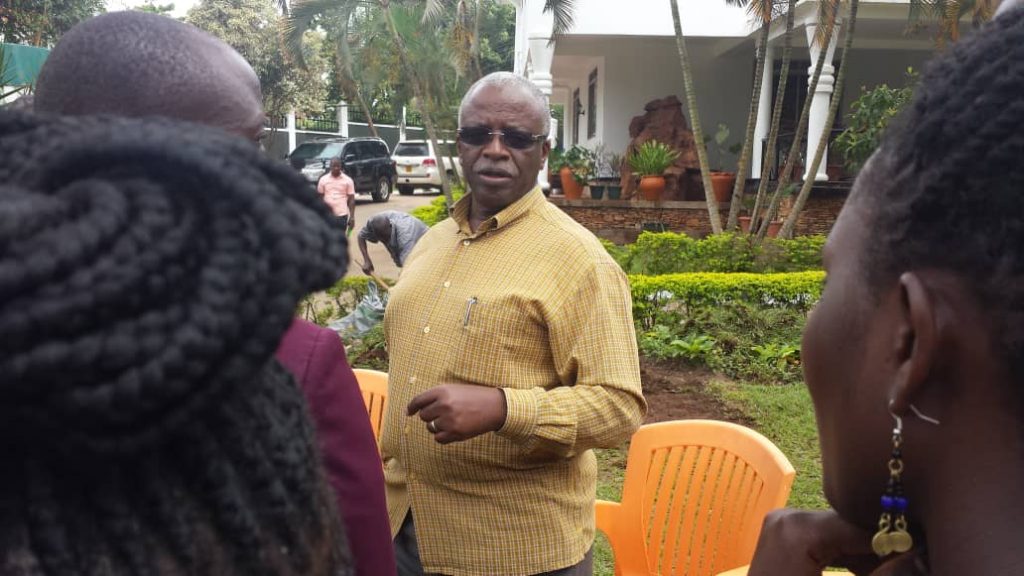 "I don't know you, where do you work," Mbabazi teased a female journalist who works with one of the media houses.
Dressed in checkered yellowish shirt, a pair of grey trousers and black leather open shoes, Mbabazi appeared to be in immaculate form.
He was also quick to second guess the journalists, who were itching ask him a number of questions about life outside the ruling political circle.
"How are you my friends? What do you want me to talk about now?" he said to the journalists who had been invited to get a briefing on the wedding preparations of his niece Bridget Birungi Rwakairu and Andile Ramaphosa, the son of Cyril Ramaphosa, the South African President.
Mbabazi and his wife, Jacqueline raised Birungi after the murder of his father Shadrack Rwakairu in 1983. Peace Ruhindi, Birungi's mother is a sister to Jacqueline.
The groom is expected to officially request for Birungi's hand in marriage at a function to be held at Mbabazi's residence on Saturday May 19. The wedding date will be announced later.
Mbabazi told the journalists that he was doing fine and enjoying life outside the hectic political life. In typical Mbabazi style, he was cryptic about his next political move.
"There is a season for everything and there will be a season for politics. For now, I am sticking to the wedding," he said. "When the political season comes, I will say something."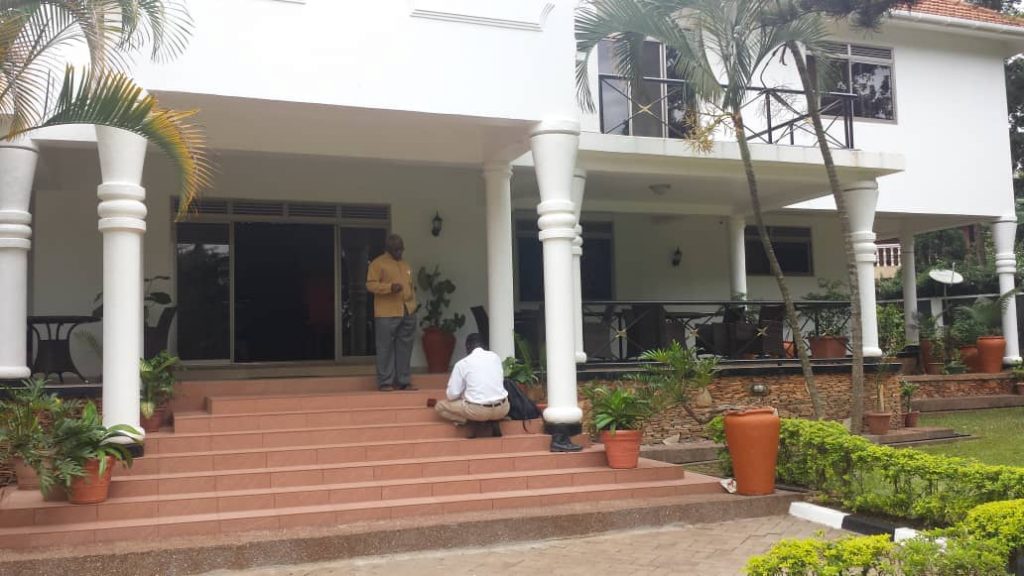 When the journalists insisted that he says something of political significance, he narrated how he was adjusting to private life.
"Gen Otafiire called me after the election and asked what I was going to do with my life. I told him that I will do what you people designed for the losers. I will go and rear chicken," Mbabazi said nonchalantly before pleading with journalists to spare him.