Colonel Bony Bamwiseki, the battle group 22 commander of the African Union Mission (AMISOM) forces in Somalia has urged Somalis to be vigilant as Al Shabaab is likely to try to stage attacks ahead of the holy month of Ramathan.
Col Bamwiseki was speaking with local chiefs at Ceeljaale and Marka at the Amisom base. The AMISOM base in Ceeljaale is 120 kilometres away from the Somali capital of Mogadishu.
The Amisom commandant said terror group Al Shabaab are desperate and, "They can do anything upon their disposal through sniping, planting of explosives and direct attack to harm the locals."
Colonel Bamwiseki explained to visiting journalists from Uganda that before Amisom troops moved into the area, it was rife with tribal clashes that enabled Al Shabaab to make inroads.
Amisom then embarked on massive sensitization and dialogue with locals which helped to bring down conflicts in Ceeljaale and reduce attacks from Al Shabaab.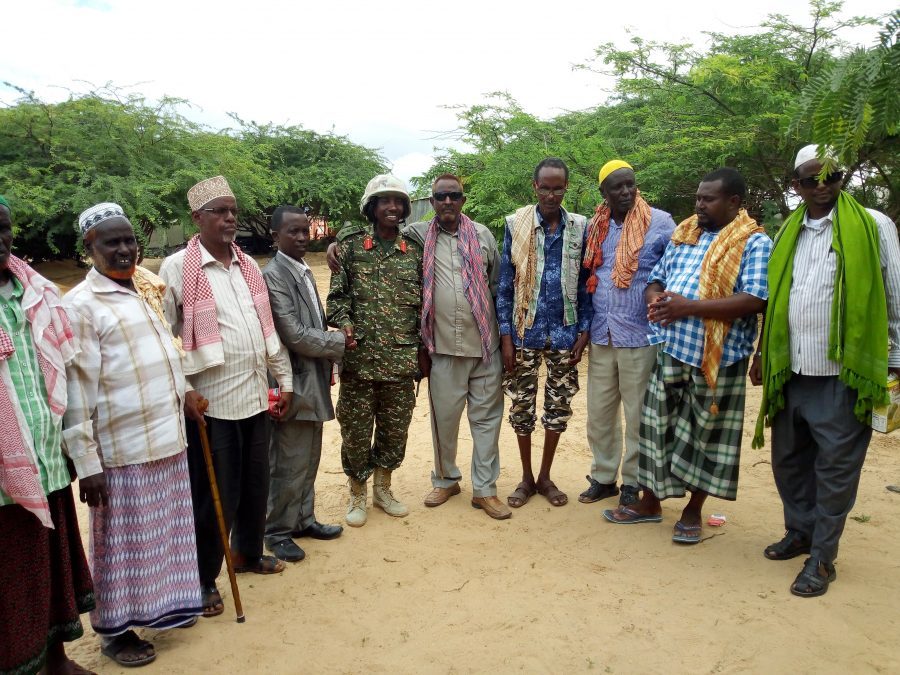 .The local chiefs from Ceeljaale, Shalambooti and Marka expressed gratitude for the Amisom gestures which had ensured return to peace, increase in trade and reopening of schools. Ceeljaale has been nicknamed, "the second Kampala" because of the hospitable presence of the Ugandan contingent.
The chiefs concurred that, "We no longer have tribal clashes and the only enemy we have now is the Al Shabaab who normally raid and kill innocent people."
The warning on Al Shabaab attacks comes barely two months after the terror group attacked an Amisom camp base at Quoryole, Bulomareer and Golwein in Lower Shabelle region in Somalia. At least six Uganda People's Defence soldiers were killed in the attack.
Uganda first deployed in Somalia under Amisom peacekeeping efforts in March 2007.