The Director of Public Prosecutions Mike Chibita has warned new lawyers against becoming obsessed with the desire for money.
Chibita made the remarks while presiding over the 45th graduation ceremony for the Law Development Centre on Friday afternoon.
"Avoid the love for too much money that could cause you problems," Chibita said.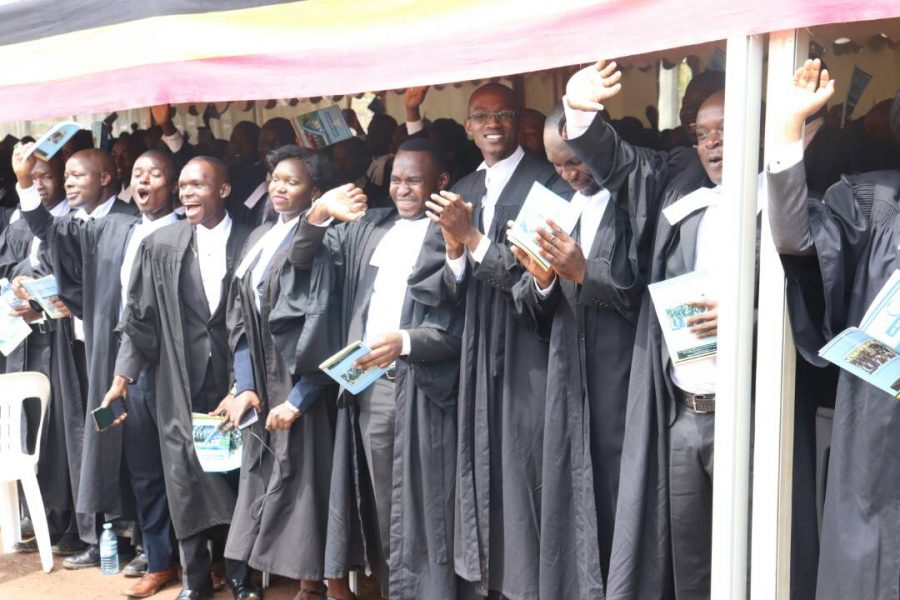 The DPP said that there is lack of integrity among many of the new generation of lawyers which has greatly effected dispensation of justice throughout the country.
He encouraged the lawyers to appreciate that they can achieve great heights in the profession without necessarily being money minded.
Chibita cautioned the newly minted lawyers, "The love of money is the source of evil but you can do a lot within the law than you can with money."
The Uganda Law Society President, Simon Peter Kinobe implored the new lawyers to observe professionalism in their conduct as the sure road to success.
He said the purpose of the lawyers should be serving the public to achieve justice but and not use the law to achieve their own selfish ends.
"If you think of getting wealth through illegal means, you will not move anywhere," Kinobe warned.
He also urged them to do their work with compassion.
Kinobe informed the law graduates that, "The first challenge you will meet will be hard work, integrity and honesty. We expect you to perform according to what you have learnt here."
The Attorney General, who was represented by the Director in charge of advisory services in his chambers, Christopher Bashirabake urged the new lawyers to look expanding law practice in new fields including cybercrime, taxation, oil and gas and project finance that remain untapped.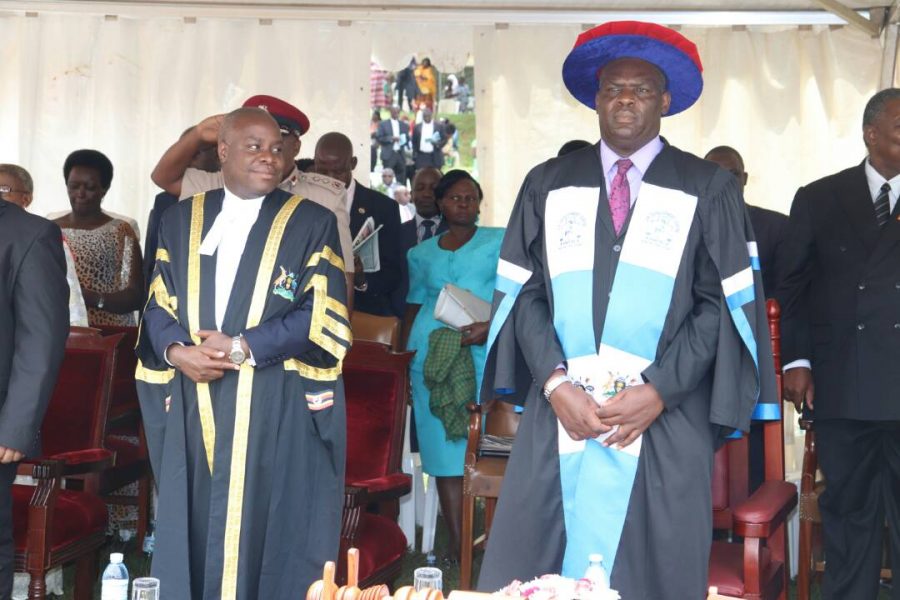 A total of 1303 students graduated with diplomas in human rights and law.
Established in 1970 by the Law Development Centre Act as a government-owned institution of higher learning responsible for "research, law reform, publications, law reporting and community legal services, LDC is the only institution in Uganda that offers the Bar Course leading to the award of the post-graduate Diploma in Legal Practice.