The Kampala Lord Mayor Erias Lukwago has chided Vice President Edward Kiwanuka Ssekandi saying it appears his main task is to deliver condolence messages at funerals on behalf of the president.
Lukwago made the remarks yesterday on social media while expressing disappointment that it is Sam Kutesa, the minister for Foreign Affairs who put pen to paper on behalf of Uganda at the signing of the African Free Trade Treaty in Kigali,Rwanda and not Ssekandi.
"When will we ever see the Vice President, Edward Kiwanuka Ssekandi, represent Uganda at such a high level events instead of always delivering condolence messages at funerals!?" Lukwago posted on his official social media.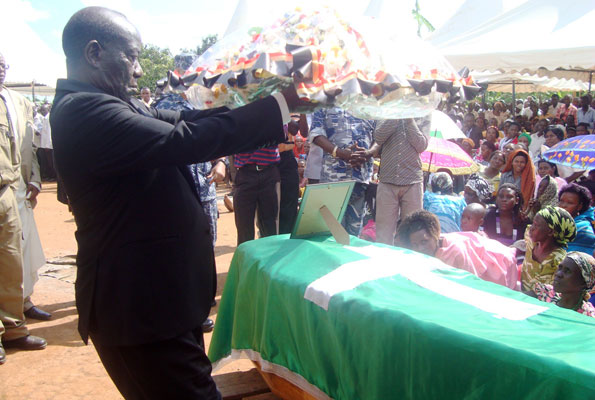 The Foreign Affairs minister represented Uganda at the African Continental Summit after President Museveni cancelled the trip to Rwanda at the last minute.
Lukwago said it was a disgrace that such a vital legal instrument was signed by the foreign affairs minister.
"It is a huge embarrassment for such a vital legal instrument to be signed d by Sam Kutesa, a mere Minister for Foreign Affairs with a terribly battered image…this much hyped African Free Trade Treaty would be a farce" he said.
However some people hit back at Lukwago and explained that the Geneva Convention stresses that issues of protocol, international treaty, declaration and proclamation of such magnitudes can be signed by heads of state or a foreign minister.