A security source privy to the investigations into the kidnap and later murder of Suzan Magara has revealed they are looking at a possibility of involvement of a family member in the plan to kidnap her.
Magara's body was on Tuesday morning discovered 100 metres from the Entebbe express highway in Kitiko between Kigo and Kajjansi in Wakiso district after she had been kidnapped 20 days earlier.
The 28-year-old was working as the administrator for the family businesses as well as a cashier for Bwendo Dairy Farm in Hoima.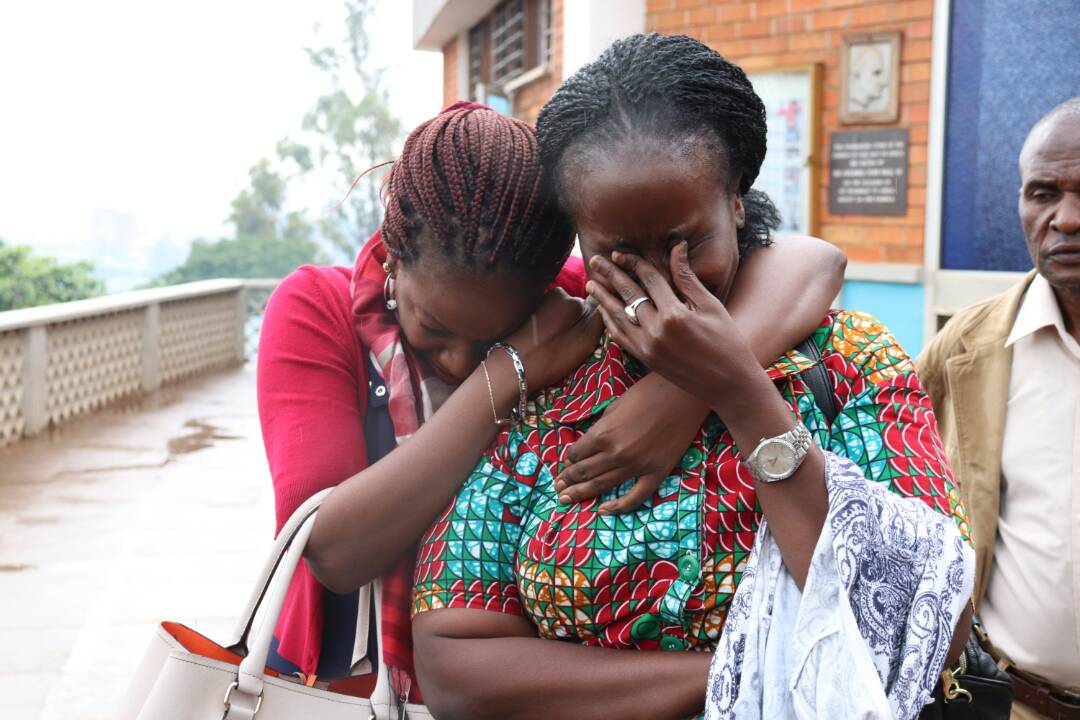 The deceased's father, John Magara told the congregation at Our Lady Catholic Church in Mbuya on Wednesday that the kidnappers contacted him on a number of occasion demanding for a ransom before releasing her.
He also said that all that they demanded, he paid to them.
However, according to the source, security operatives both from the Chieftaincy of Military Investigations and police did everything possible to track and arrest the kidnappers before she was killed.
"We sat in meetings together with the family and told them about our next steps but we were surprised that they (kidnappers) were always ahead of us," the source said.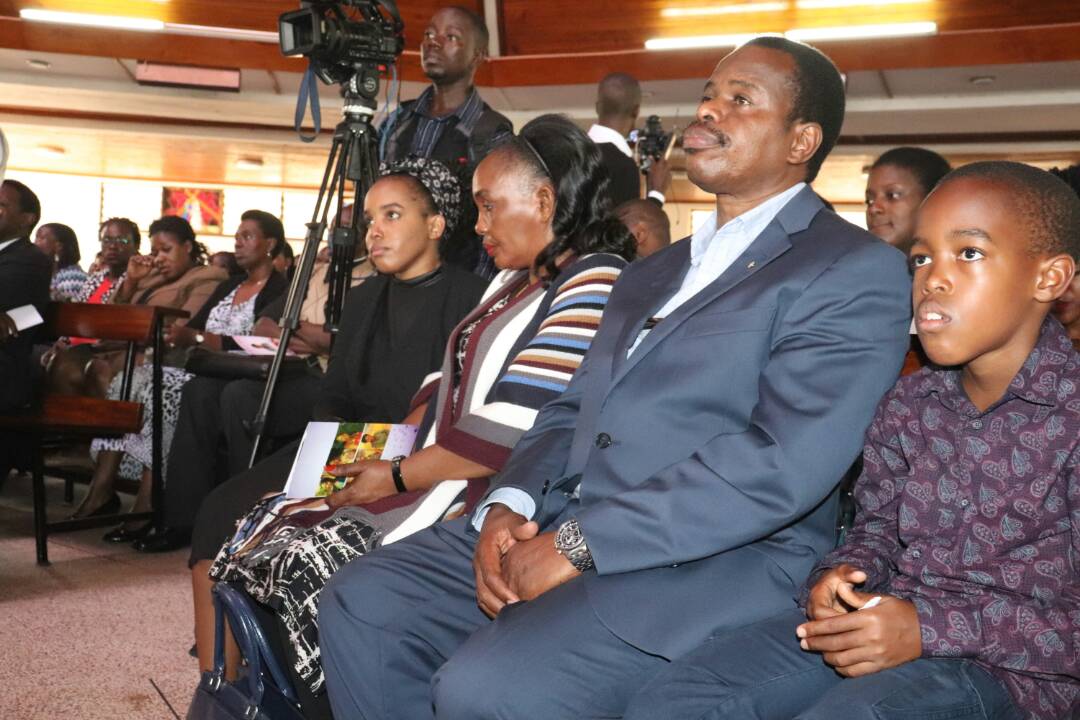 Unconfirmed reports also point out that on numerous occasions, when security surrounded places they expected the assailants to be, they would find when kidnappers have just fled and left smashed phones that they were using to communicate to the family.
Security operatives got puzzled with how the kidnappers got information that was privy to them and family.
It is said that on a number of occasions, when the father was sent to meet the kidnappers and also hand them the ransom while being escorted by security operatives in the vehicles, the assailants would tell him whom he was coming with in the car even before he could reach the agreed point, a thing that continues to puzzle police.
Speaking to Nile Post on Wednesday, Lenny Muganwa, the grandfather to the deceased said it seems the kidnappers and eventual killers knew the family very well right from Hoima where they (Muganwa family) hailed.
""It seems they knew us and had done their homework well. It seems they were from Hoima and knew us very well," Muganwa said.
This could be confirmed by the voice recording released by the family in which the assailants were heard speaking to the foster mother of the deceased assuring them that wherever they go, they (assailants) would be watching them.
AUDIO: Susan Magara's relative pleads with adamant kidnapper for life
In the audio, the mother was heard trying to negotiate for the kidnappers to reduce the ransom but they are heard saying they can't do it.
"Be prepared and wait for my phone call. Don't involve any security agency. Be it police or Interpol should not be involved or else you will be wasting your time. I started this game and I know it very well or else I will do to her what you will live to regret," the male voice is heard speaking to the mother.
"I know you from Lubowa and Hoima, even your farms. I ask you to be loyal and cooperate."
Leads
Another source told this website that they have got clues that need to be proven by scientific methods before leading to arrest of key suspects.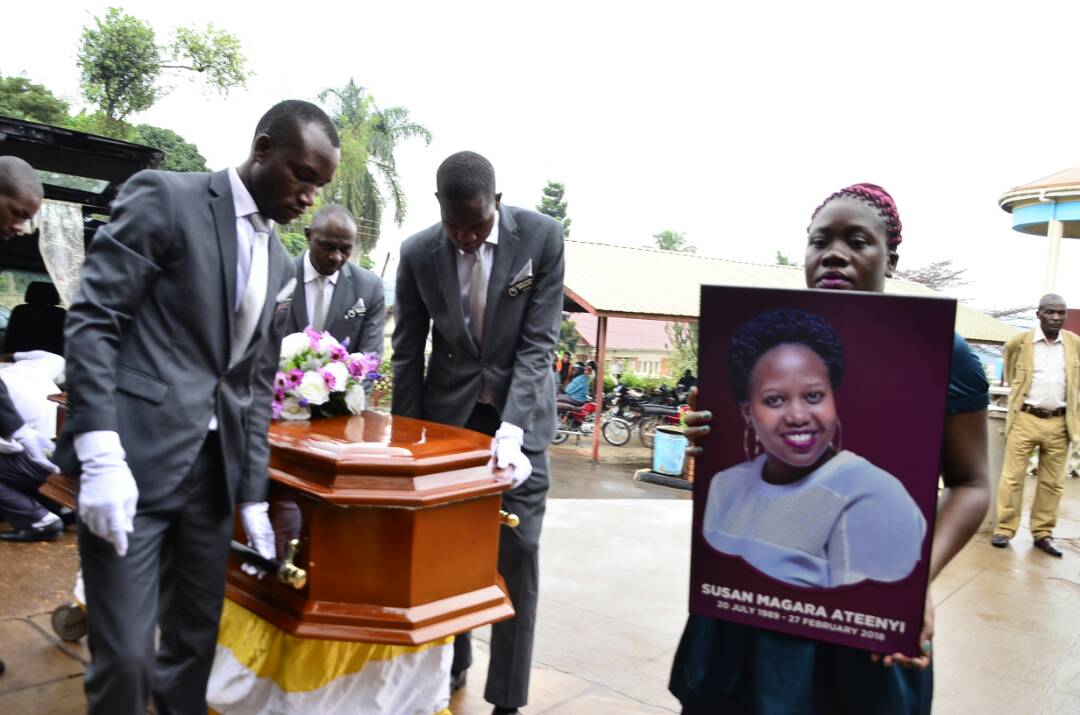 "They got finger prints from some of the phones recovered from various places and used by the assailants. The investigators will now have to find out from the National Identification and Registration Authority (NIRA) who the owner of the finger prints are."
This website has also learnt that a number of suspects have been arrested in connection to the kidnap and subsequent gruesome murder of Suzan Magara.
It is said that the deceased's boyfriend who had been arrested to help in investigations was released.
On Tuesday, police announced a shs100 million bounty for anyone with leads to the arrest of the assailants whose voice was captured directing the family to a certain place to pick an envelope with a 'special message' that later turned out that had two fingers cut off from Magara.
A video, according to the family was also found in the envelope showing how before death, her two fingers were cut off as she watched and wailed in pain.
Kidnappers cut off Magara's fingers as she watched and wailed, sent video to her family
Speaking during the requiem mass at Mbuya, John Magara said he first thought the kidnappers of his daughter were petty criminals but was surprised as days went on without releasing her despite being given all they had demanded for.
"I asked my wife to let me negotiate with them as I thought it was usual criminals whose motive was money," the deceased's father told the congregation.
"I thought they could wear out. As days went on, they could spend days without calling. I was forced to start moving with four phones. When we gave them all they wanted, they said we should wait for her to be released but a number of days went without seeing her and I sensed something was not right."
President Museveni said the assailants he described as swine would soon be apprehended and brought to book.
Magara's murder: Museveni orders no sale of SIM cards to buyers without IDs
The minister for security Lt Gen Henry Tumukunde on Thursday apologized to the country and Suzan Magara's family over government's failure to rescue her while she had been kidnapped.
"We plead guilty to the death of Magara (Suzan) because I know we could have saved her. But we failed to track the kidnappers because they were too sophisticated," Tumukunde who represented president Museveni told mourners at the burial in Kitoba, Hoima district.