Last week, this week, Europe had all the unbeaten runs in the top five leagues ended. Pep went first in the Premier League, while Barca followed tumbling down at the hands of Espanyol after a decade in the domestic Cup.
Follow our tips for and place your bet this football weekend.
PREMIER LEAGUE PREVIEW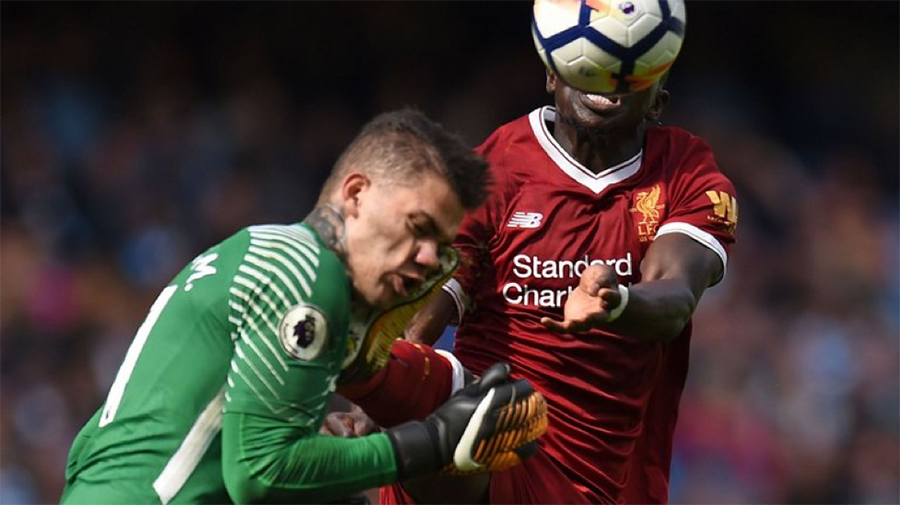 The premier League's Saturday is full of action – but there won't be anything much on Sunday with just Southampton vs Spurs.
Leaders, Manchester City, will be looking to bounce back from last week's misery when they fell at Anfield, playing in the last fixture of Saturday against Newcastle at the Etihad.
But by that time, Manchester United will have either reduced their lead to nine-points or handed them a chance to recover the point gap lost against Liverpool, facing Burnley at 6pm.
Just four match-days ago, Raheem Sterling's strike was the only difference between the two sides proving the fact that Rafael Benitez's may not be push-overs. Having conceded four goals at the hands of Liverpool, maybe that was just the other way to show how Pep can be beaten.
The result from United's earlier feat against Burnley could be another source of pressure to Pep Guardiola's side who had their 'unending' run halted at 22. However, one falter does not guarantee another in succession. Man. City's quality only suggests there is one winner.
Mid-week FA Cup action had its 'own action' on Chelsea as they continued to fire blanks, some against Angus Fraser while others were fired against the VAR system by Conte. They haven't had enough time to rest and have Alvaro Morata and Pedro banned against a rested and stubborn Brighton. There's a big risk in there and there's need to be cautious about this game in particular considering how the Blues always perform after midweek action.
Who else should we be running at this weekend?
Arsene Wenger has literally failed to conclude what he needed to in 48-hours after that loss to Bournemouth and looks likely to drop more points against a resurging Crystal palace that hasn't lost in three. Having tested their last defeat in the Premier League against Arsene Wenger in that 2-3, on December, 28th.
Liverpool and Tottenham Hotspurs look to be more stable and are likely to bring in more points and money this weekend going against Swansea and Southampton respectively.
So, who should you be looking to place-it for in the Premier League?
Brighton v Chelsea – 1X (Over)
West Ham v Bournemouth – X2 (Over)
Everton v West Brom – 1 (Under)
Burnley FC v Man United – 2 (GG)
Leicester City v Watford – 1
Stoke City v Huddersfield – X
Arsenal v Crystal Palace – X2
Man. City v Newcastle – 1 (under)
Southampton v Tottenham – 2 (Over, GG)
SPANISH PRIMERA LIGA – PREVIEW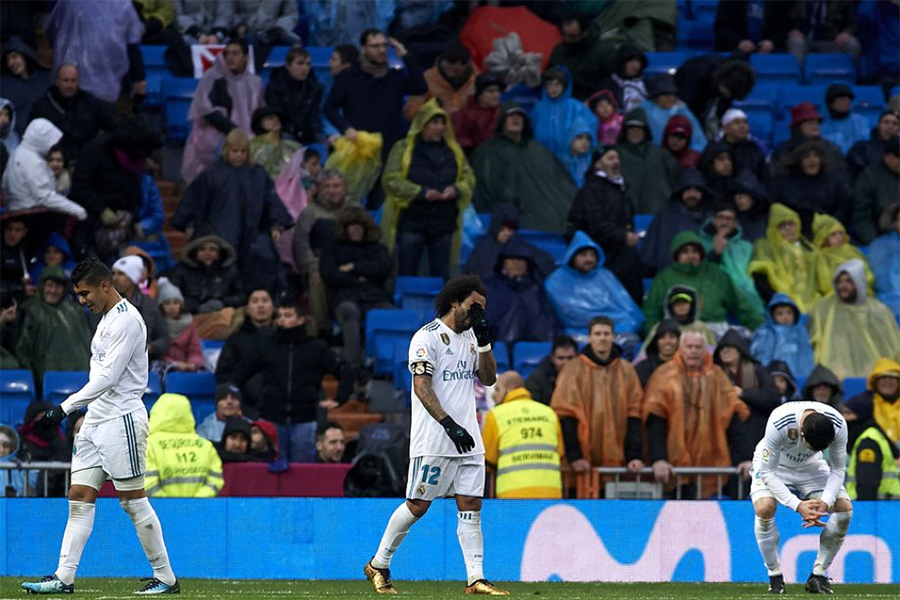 To the Bernabeu faithful, Barcelona's defeat came before the real deal, 'la liga', were the Blaugranas remain unbeaten and maintain their eight and nineteen-point lead against the two Madrid sides.
Real Madrid carry a task a 'huge task at home', not to unseat the leaders (they are definitely out of reach) but to find rhythm at the Santiago Bernabeu, the venue that is no longer a fortress to the whites.
Coming off that loss to Villarreal, Zinedine Zidane's men have no option but to find solutions on how they can face their fear when they host Deportivo la Coruna. They were very unconvincing against Leganes in midweek and only God knows what would have happened, had it been January last year. Real Madrid have been so inconsistent this season and it remains to be seen if Zinedine Zidane can last longer than his 'I don't want to sign any player' statement.
However, trust Real Madrid to bring in maximum points this week.
Sevilla took Atletico Madrid by Surprise and there was no better way to get revenge over the painful transfer of Carlos Vitolo than the win away at the Wanda Metropolitan. They play away to Espanyol who ended Barca's unbeaten run but Vicenzo Montella's men should have a run for all three this week.
Here's a summary of how it is expected to go down in Spain.
Espanyol v Sevilla – X
Atlético Madrid v Girona – 1
Villarreal v Levante – 1
Las Palmas v Valencia – 2
Alavés v Leganes – 1X
Real Madrid v Deportivo – 1
Real Sociedad v Celta Vigo – X
Real Betis v Barcelona – 2
REST OF THE GAMES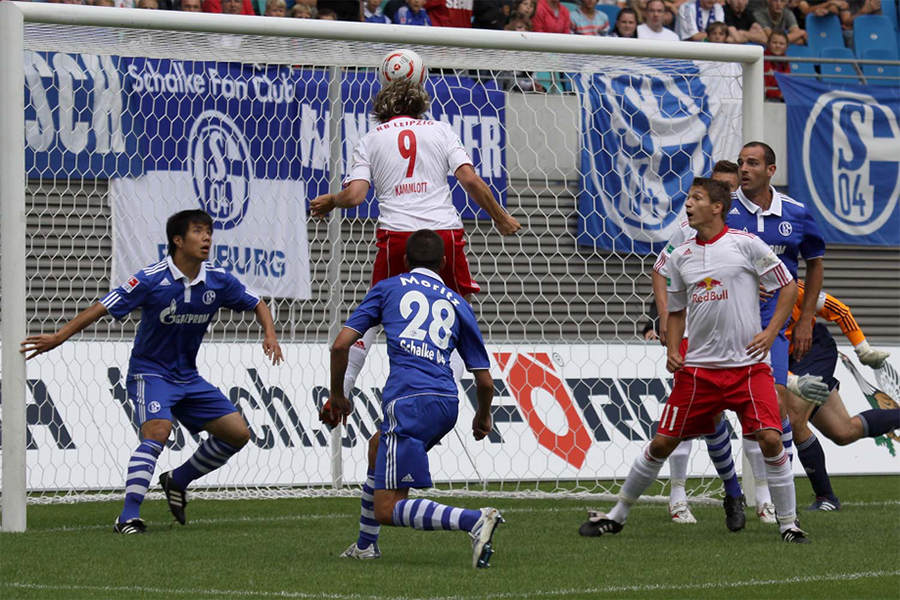 In Germany, the race remains between RB Leipzig and Schalke 04, not for top spot but for second place. Peter Stoger Continues will also be looking at life after Aubameyang should the Gabonese International decide to leave.
Trust Heynckes to lead Bayern past Bremen as one of our tips in Germany.
In Italy, Napoli have hang on a little longer than expected with a one-point lead against Juventus, the defending Champions who have lost one-less-than the leaders. The two sides are stronger going against Atalanta and Genoa respectively.
The struggle continues for new coach, Gennaro Gattuso, at Milan as he goes against Cagliari.His side's inconsistency has earned him a place among the teams not to trust.
Wonders are what define PSG this season and are expected to continue their perfect run in the league. However, Monaco will have to contain the pressure there's after dropping from second to fourth following their 2-2 draw against Nice.
There will be some big games in Italy and France but expect both, Inter v Roma and Lyon v PSG to carry not to carry anything beyond draws.
Here's the list to take you through the weekend.
GERMAN BUNDESLIGA
SC Freiburg v RB Leipzig – 1-2
Hoffenheim v Bayer Leverkusen – 2-2
Wolfsburg v Eintracht – X
Mainz v VfB Stuttgart – X
Mönchengladbach v FC Augsburg – X
Hamburger SV v 1. FC Köln – 1-1
Bayern v Werder – 3-0
Schalke 04 v Hannover 96 – 2-1
ITAIAN SERIE A
Atalanta v Napoli – 2
Verona v Crotone – 1-0
Sassuolo v Torino – 1-2
Lazio v Chievo – 1, GG
Sampdoria v Fiorentina – 1-2
Bologna v Benevento – 2-0
Udinese v SPAL – 1
Cagliari v Milan – X
Inter Milan v Roma – X
FRENCH LIGUE 1
Nantes v Bordeaux – X
Troyes v LOSC – X
Strasbourg v Dijon FCO – 1
Montpellier v Toulouse – 1
Rennes v Angers – 1-1
Amiens SC v Guingamp – X
OGC Nice v St-Étienne – 1
Monaco v Metz – 1
Lyon v PSG – 1-1
Neither the writer nor Nile Post is liable for any losses that may result from the above predictions.