Two of the six butchers who were last week convicted of using dangerous chemicals to preserve meat on Wednesday made a u-turn and asked City Hall court to read them the charges afresh.
On Friday last week, six butchers pleaded guilty of the offence before being convicted of the charge and were due to be sentenced.
However, on Wednesday, two of the convicts Ibrahim Sekajja and Isma Mutebi asked City Hall Magistrate Beatrice Kayinza to let them have the charges read for them afresh.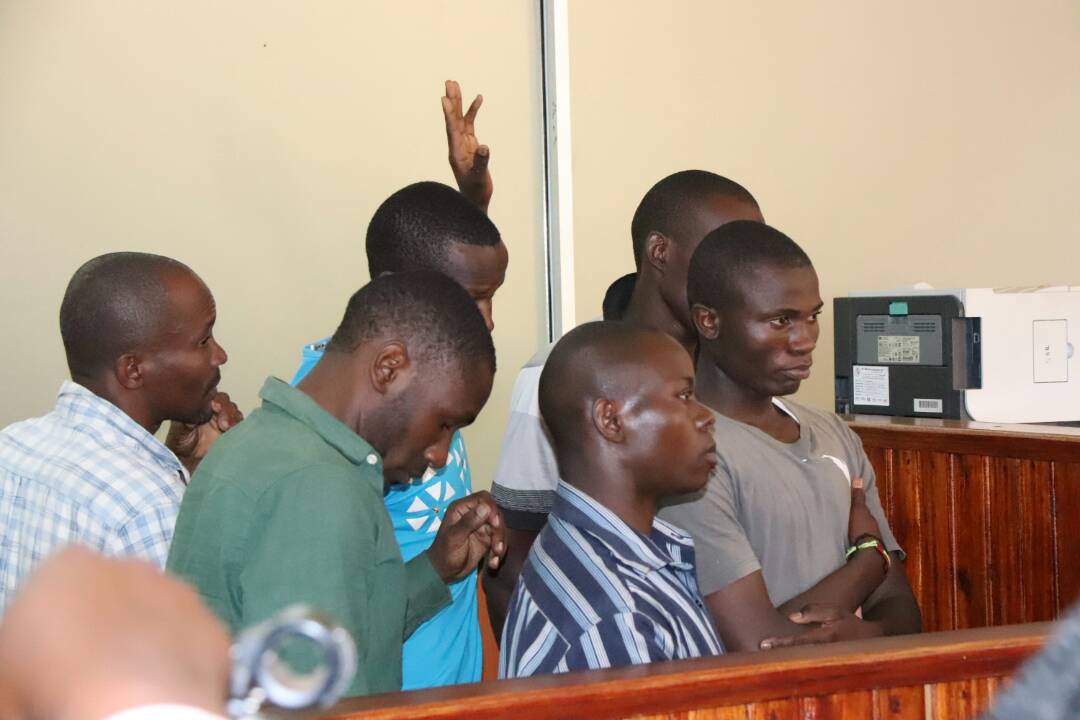 However, the state prosecutor Hillary Musimenta protested the request saying it is unlawful.
"The charges were read to them in Luganda, a language they said they understand.They told court that they had understood the charges. We can't allow them have the plea taken again, "Musimenta said.
"It is a waste of court's time since they give no reason to have the charges read again. "
The magistrate adjourned the case to Thursday to rule on the application by the two convicts.
Kampala Capital City Authority has since last week mounted operations in various city centres cracking down on butchers using chemicals suspected to be formalin to preserve beef.