The National Drug Authority has cautioned pregnant women not to use Fluconazole, a drug normally used to treat fungal infections because it could trigger abortion.
In a statement dated November 27, the authority warns that there is an "increased risk of spontaneous abortion of women taking Fluconazole in the first trimester of pregnancy."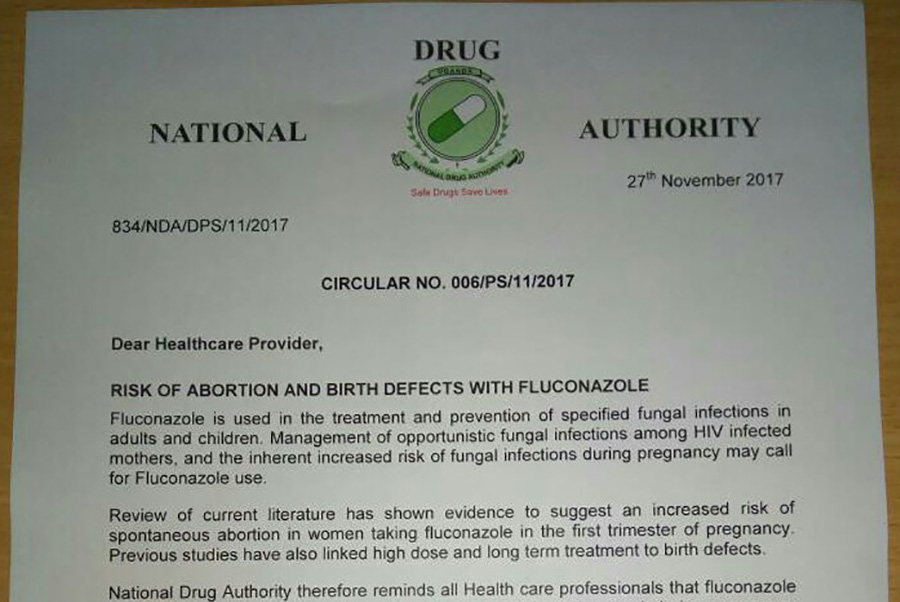 The statement is signed by Victoria Nambasa.
the authority says using the drug in high doses during pregnancy should be discouraged "except for life threatening infections."
The drug is used for treating vaginal, oral, and esophageal fungal infections caused by Candida.