Abid Alam, a prominent businessman, has petitioned the Constitutional court, questioning the conduct and some of the orders issued by the Commission of inquiry investigating land disputes which is headed by Jutsice Catherine Bamugemereire.
Through his lawyers Muwema and Company Advocates, the businessman claims the commission had overstepped its mandate when it issued some of the orders against him.
In particular, Alam questions the powers of the commission to order his arrest like it did on November 8 on allegation that he was obstructing its work.
Between September 11 and 14, the commission of Inquiry conducted public hearings during a visit to Mityana Farm Group enterprises, which is owned by Alam.
Allegations were made that in 2008, Alam working with the police evicted 600 families from a 12 square mile piece of land in Mubende.
Thereafter without listening to his side, Bamugemereire ordered police to arrest Alam an order the police effected on November 8.
On November 11, the commission issued a statement in which they accused Alam of "murder" and illegal eviction.
Now Alam's lawyers want the court to declare the orders and actions of the commission against their client unlawful.
They say that the commission's action of ordering their client's arrest contravene articles 2 ,20,23 ,43 126 and 251 of the Constitution.
According to the petition, the lawyers say issuing an arrest order without laying a formal charge against Alam before a competent court of law is inconsistent with articles 2, 20, 28 and 43 of the Constitution.
Article 2 reads: "The rights and freedoms of the individual and groups enshrined in this chapter shall be respected, upheld and promoted by all organs and agencies of government and by all persons."
The lawyers want the members of the commission to be individually held liable for all complaints.
They are: Bamugemereire, Robert Sebunya, Mary Oduka, Dr Rose Nakayi, Joyce Habasa, Frederick Ruhindi and George Bagonza.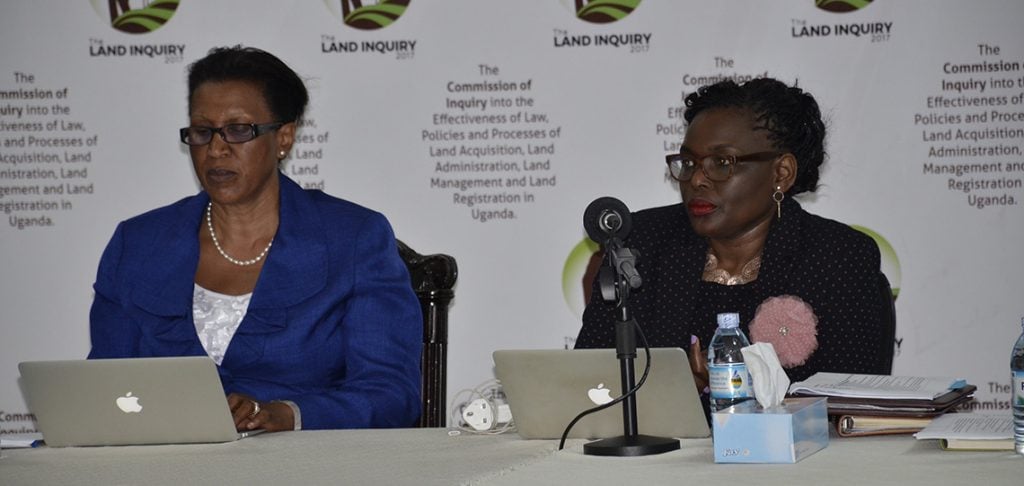 The lawyers say that the act of the commission investigating land disputes between their client and other third parties and issuing orders amounts to "usurpation of the judicial powers of the courts of law."
they pary that court issues a permanent injuection against the commsision, restarining it
They want court to grant damages for the physical inconveniences, mental agony, severe harm to his reputation and self esteem.
The petitioners also want court to grant damages to the second petitioner Mityana Farm Group Entreprises which started business  of maize production in 2008 to curb the looming hunger threats.