The visit to China by Zimbabwean army chief, Constatino Chiwenga has been tossed in the ongoing crisis with insinuations he could have planned his move during the visit.
However, China's foreign ministry says the visit was only a normal military exchange.
China's Foreign Minsitry spokesperson, Gen Shuang says that despite being unaware of the vast details regarding Chiwenga's visit, it was a normal military exchange agreed upon by both nations.
"As a country that is friendly with Zimbabwe, we are paying close attention to developments of the situation in Zimbabwe," Geng said as quoted by Daily News.
Chiwenga was visitor in the people's republic of China on November 10, according to the microblog updated by the Ministry of Defence (China Miliatry Online).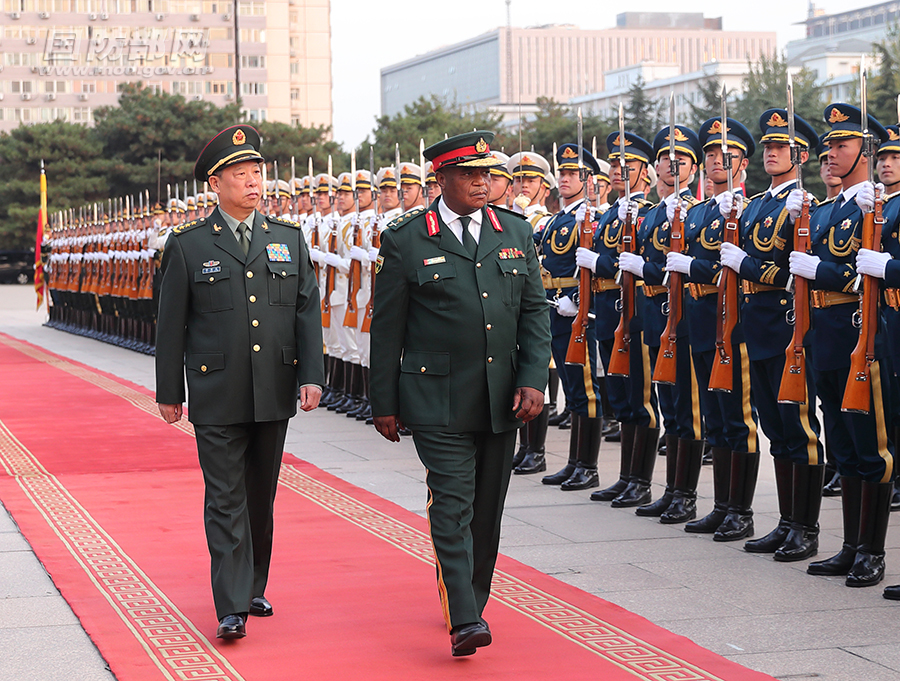 The blog shows pictures of Chiwenga with Gen. Li Zuocheng, a member of China's Central Military Commission (CMC) and chief of the Joint Staff Department under the CMC.
In the meeting Li said the Chinese military is willing to make joint efforts with the Zimbabwe military to maintain high-level exchange of visits, deepen pragmatic cooperation in areas of personnel training, college education, as well as equipment and technology, continuously elevating the level of relations between the two militaries.
Chiwenga congratulated the success of the 19th CPC National Congress. He said Zimbabwe is willing to deepen exchanges and cooperation in all fields with China to promote the rapid development of bilateral state and military relations between the two countries.
Before their meeting, Li held a welcoming ceremony for Chiwenga and accompanied him to review the honor guard of the Chinese People's Liberation Army.