The New Jinja Bridge, also known as the Second Nile Bridge is slowly giving a new face to the view of the Nile from Jinja and Buikwe districts as the constructor races against time to beat the March 2018 deadline.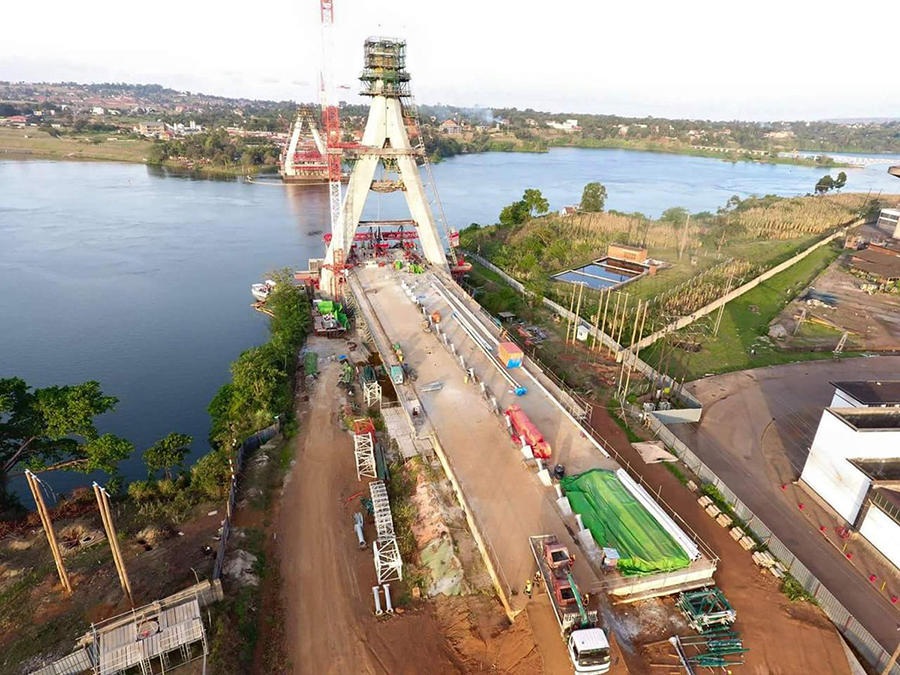 The 525m-long bridge is expected to be the first cable-stayed bridge in East Africa crossing Victoria Nile and linking the Northern Corridor that connects Kenya with the Democratic Republic of Congo.
It will replace the Nalubaale Bridge which was built in 1954. It is estimated to cost over $ 27 million.
Construction of the bridge commenced in 2014.
The constructor has so far so far put up two big Y-pylons that are visible from Jinja and Buikwe sides of the Nile.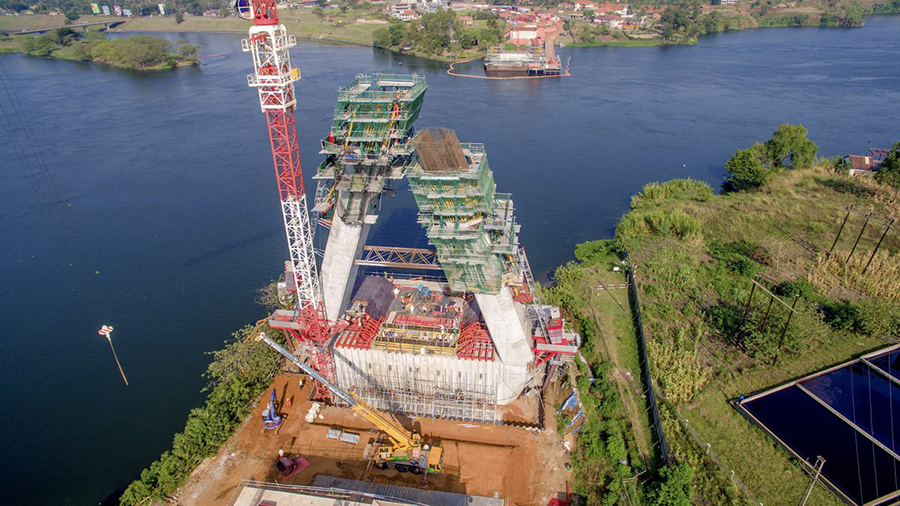 The Y-shaped pylon towers over the River close to seventy meters tall.
A worker at the project believes over 55 percent of the work is done. We captured some images of the project.