Court has fined Arua Municipality Member of Parliament Ibrahim, Shs 40,000 for urinating in public or serve a two weeks' jail term should he fail to pay the money.
The legislator is now in the hands of court until he clears the fine.
Abiriga appeared before grade one magistrate, Beatrice Kainza at City Hall Court in Kampala on Tuesday where he pleaded guilty to the offence.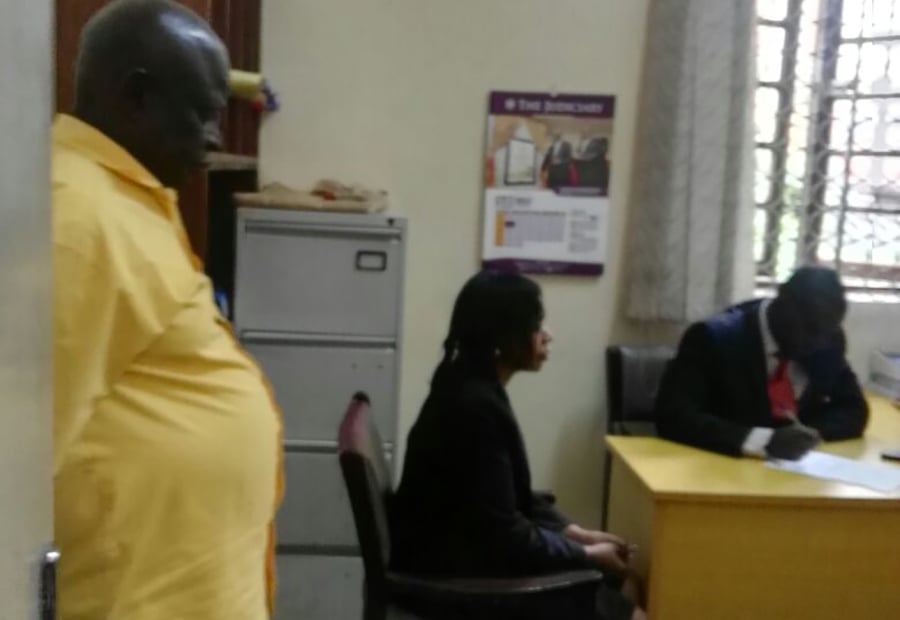 Kampala City Council Authority (KCCA) prosecutor, Iradukunda Elijah argued that Abiriga be granted a 4 months' jail term as his case stipulates. But through his lawyer, Usama Ssebuwufu, Abiriga argued that he was forced by healthy conditions to ease himself in the open.
Ssebuwufu presented medical documents showing his client is diabetic. He also argued that Abiriga's age is delicate for such a long jail term.
Abiriga arrived at court premises at 10:42am, and kept shying away from cameras until his case was determined.
On September 28, the KCCA prosecution team charged Abiriga with being a public nuisance, after the legislator admitted to easing himself on the fence of the Ministry of Finance.
Abiriga would later say he was badly off and had no other options.