Ms Elma Challa Kapel from Karamoja, has emerged victorious among 12 girls to snatch the Miss Tourism Uganda beauty pageant crown.
Ms Kapel was crowned after midnight amidst dancing and jubilation from a Moroto entourage that besieged the Serena Kampala Hotel, Victoria Hall.
The crown makes her the 5th Miss Tourism Queen since the pageant was inaugurated by the late Minister for Tourism, Wildlife and Antiquities, Ms Maria Mutagamba.
Among other things she won with the crown include; A brand new car (BMW mini cooper) from Radiant Cosmetics, an air ticket from Brussels airlines and several other goodies.
"I am greatly thrilled," Ms Kapel said when crowned.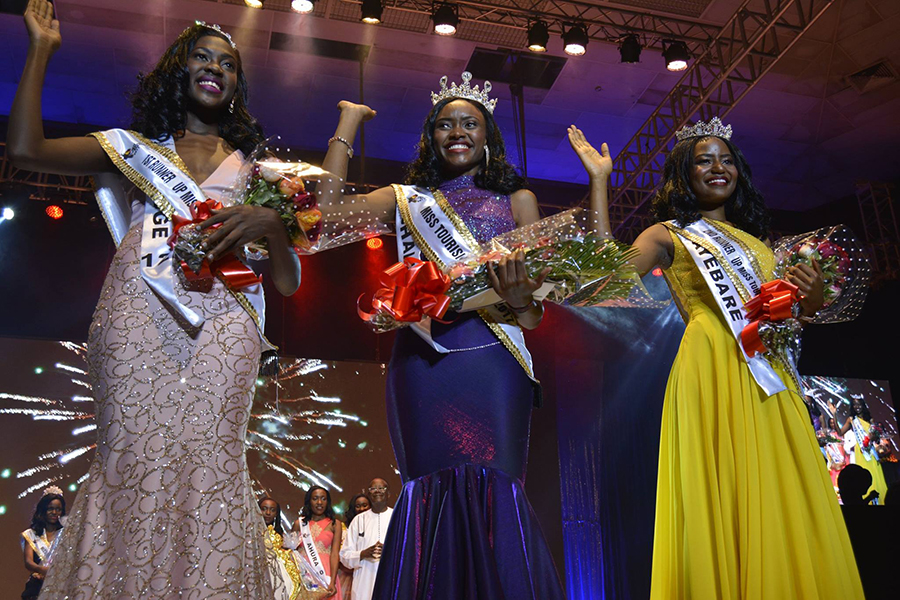 Teeso's Amuge Gertrude Olungura and Ankole's Anita Ayebere came second and third respectively.
Current minister for tourism, Ephraim Kamuntu praised the girls, saying they are helping the country achieve its tourism goals through advocacy.
He also commended the work of his predecessor, the late Mutagamba for starting up miss tourism beauty pageant, saying it has helped reduce unemployment.
Event show producer, model trainer and manager, Jorum Muzira Job in a long gratification message thanked the 36 girls that initially took part in the regional clusters.
"A huge thank you to all the 36 girls that won in their respective regions, the top 12 finalists that made it to the finale- Thank you so much for enduring all the rigorous beyond tough training we had in boot camp- You will forever hold a special place in my heart! I won't blow the whistle anymore Ladies," he said.