Uganda's mineral sector is undergoing major regulatory and legal reforms to attract investments for sustainable development.
For instance, the new Mining Policy 2016, under review, emphasises on policies and programs that increase the value added by the mining sector, both at the community level for individual mines and at the regional or national level for the sector as a whole.
The policy goal, according to Eng. Eng. Irene N. Muloni the Minister of Energy and Mineral Development, is to develop the mineral industry through increased investment, value addition, national participation and revenue generation to contribute significantly to substantiate socio-economic transformation and poverty eradication.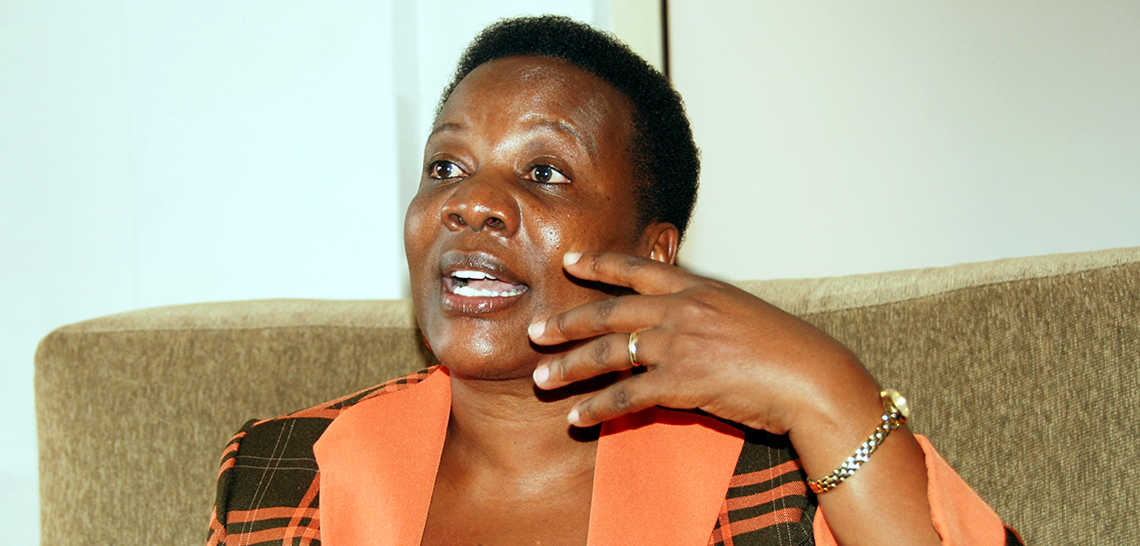 "The provisions (will) cater for research development enhancement, local content and value addition, regulation of commercially exploited building minerals, regional and international cooperation, human resource development, promotion and marketing; and promotion of national participation," she says.
Community level for individual mines focuses on the development of human and institutional capacities in host communities to take advantage of the new business opportunities afforded by a mine.
Regional or national level sees the mining industry as the first part of an integrated development platform with shared infrastructure, a mining industrial cluster, and subsequently the development of other industrial activities or clusters.
Such changes are most likely to contribute to increased revenues, export earnings, employment opportunities, infrastructure development especially in rural areas, and transfer of technology to the country.
Recent discoveries by the Directorate of Geological Survey and Mines (DGSM) of the Ministry of Energy and Mineral Development have provided strong evidence of significant mineral deposits and a great potential for the sector to contribute much more to our economy.
As a result, several potential areas for detailed exploration of different mineral commodities have been identified ranging from precious metals (gold, base metals, PGMs, Rare Earth Elements (REE), Uranium and a number of industrial minerals such as limestone.
Transparency in the Mineral Sector
Mr. Edwards Katto the Director of (DGSM) explains that Uganda's mineral potential is very high given the existence of a variety of geological formations, many of which have yielded exploitable mineral deposits.
"The mining history of the country also testifies to this potential considering the long list of minerals, which have been produced both metallic and nonmetallic," he says.
Geological maps with news mineral potential zones have been generated and a Mining Cadastre and Registry System (MCRS) was put in place to promote transparency in the mining sector.
As at 30th June 2017, according to the Energy and Mineral Sector Performance Report FY 2016/17, a total of 692 licenses and certificates were operational.
Out of these, the report states, there were 150 Prospecting Licenses (PL), 374 Exploration Licenses of which 8 were for geothermal exploration, 4 Retention Licenses (RL), 49 Location Licenses (LL), 39 Mining Leases (ML), and 76 Mineral Dealers' Licenses (MDL).
The Ministry of Energy and Mineral Developments reports that the value of mineral produced was UgX 99 billion and Non-Tax Revenue (NTR was UgX 6.9bn. as compared to 101 bn and UgX 8.7bn for value of mineral production and NTR for F/Y 2015/16.
Such disclosures have led to increased transparency in the mineral licensing and awareness about the mineral potential areas to both local and international investors.
Citizens are also aware of the revenues generated from their natural resources and hold government accountable.
ASM database and empowerment
While the extraction of mineral resources provides Uganda with considerable opportunities for economic development, there is the risk that mining operations can cause environmental damage.
Government acknowledges the role Artisanal and Small-Scale Miners (ASM) play in the economy. Over 5,000 have been trained on issues related to environment, community, and health and safety in the mining sector, states the Energy and Mineral Sector Performance Report FY 2016/17.
Though the informal nature and on the whole un-mechanized operation generally results in low productivity, the sector represents an important livelihood and income source for the poverty affected local population.
However, without data, it is difficult to accurately determine how much the ASM sector plays in the economy and rural development.
The Ministry of Energy and Mineral Development believes that with better data the true story of the sectors social, environmental and economic impact can be told.
Procurement for a consultant to map, register, train and develop ASM database that will be integrated with biometric database has been initiated, the Sector Performance Report FY 2016/17 reveals.
The database will give government a means to monitor and manage domestic ASM sector and the ability to analyze economic, social and environmental impacts that can inform policy decisions in the future.
It will also give the private sector a gateway to critical information to ensure transparency of supply chains and ways to collaborate better with partners on corporate social responsibility.
This initiative is expected to foster community-driven capacity building, empowerment, and participatory decision making in artisanal and small-scale mining communities, enhance social accountability and promote closer cooperation on environmental and social challenges and increase the participation, and enhance the overall sustainable livelihoods of women and other vulnerable groups in artisanal communities.
Sustainable Development
Uganda's mineral sector reforms are towards the path of sustainable development given the fact that the reforms strive to integrate technical and economic activities ensuring growth; taking care of worker's safety and community development in areas of mining environment.
The role energy and mineral sector as a primary growth sector in attaining the national strategic direction towards a middle-income status by 2020 cannot be over emphasized.
Uganda's energy and mineral resources have the potential for employment creation, value addition, industrialisation and local content development.