Uganda
Ugandans celebrated marking 55 years of independence at Ishaka Grounds in Bushenyi District.
President Museveni who was the chief guest at the national celebrations called upon citizens threatening violence over age limit removal to desist from the act.
"We shall deal with you if you sabotage the rights and freedoms of others, they (rights) were bought by blood," he said.
He also awarded His Highness Prince Karim Aga Khan IV, the 'Most Excellent Order of Pearl of Africa, The Grandmaster' to recognise his decades of work and contribution to Uganda's development.
Meanwhile Ugandans in the Diaspora also celebrated independence in various ways;
Nordic States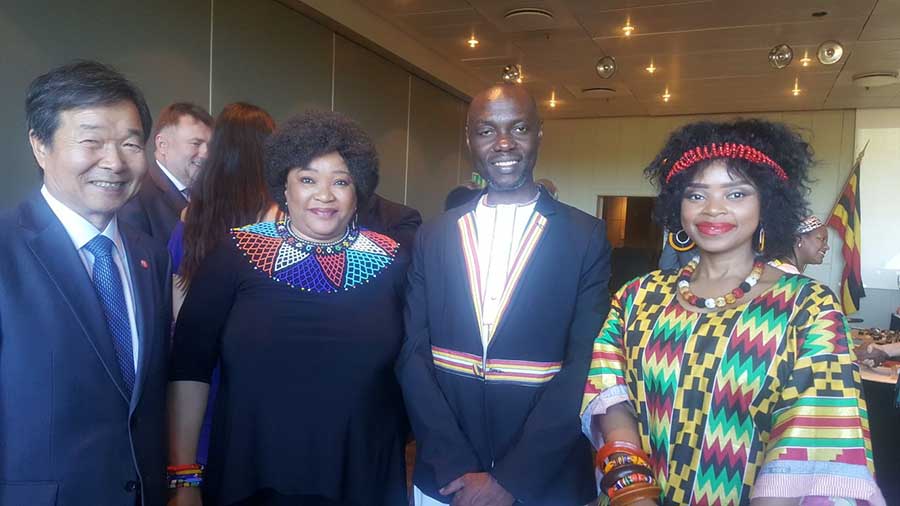 Ugandans in the Nordics (Denmark, Norway, Sweden, Iceland) celebrated their independence day in Copenhagen, Denmark graced by the head of mission, Mr Kibedi Zaake Wanume.
The theme of the celebration was: " anchoring independence through hard work, resilience and commitment ".
Kibedi said that for Uganda to achieve vision 2040 which is aimed at transformation from peasantry to upper middle class economy within 30 yrs, there should be collaboration with neighbouring nations and states all over.
"No nation can operate in isolation of global developments. The world is faced with new challenges of refugees and migration flows, terrorism and climate change and nuclear weapons threat. This calls for more global concerted efforts and cooperation to overcome these threats to make the world safer and peaceful for development and growth," he said.
Kebedi also talked about the Uganda model of hosting refugees where they have access to land to build shelter and grow crops. They also have free movement and access to work. They have access to services like health care and education. This has made it the best refugee hosting model in the world that attracted  the president of Uganda and UN secretary general to host a solidarity summit on refugees in Kampala.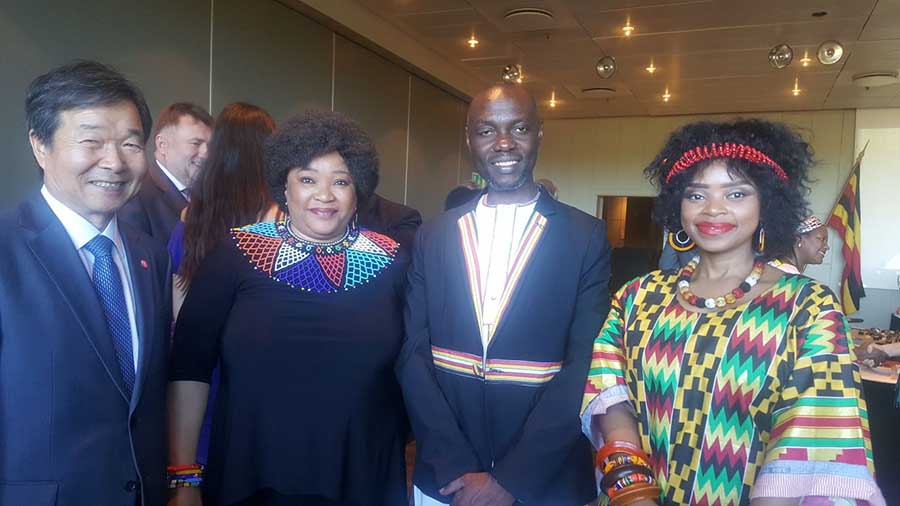 The mission held a diplomatic reception at the embassy, hosting among others; Ambassadors of; South Korea and South Africa.
London.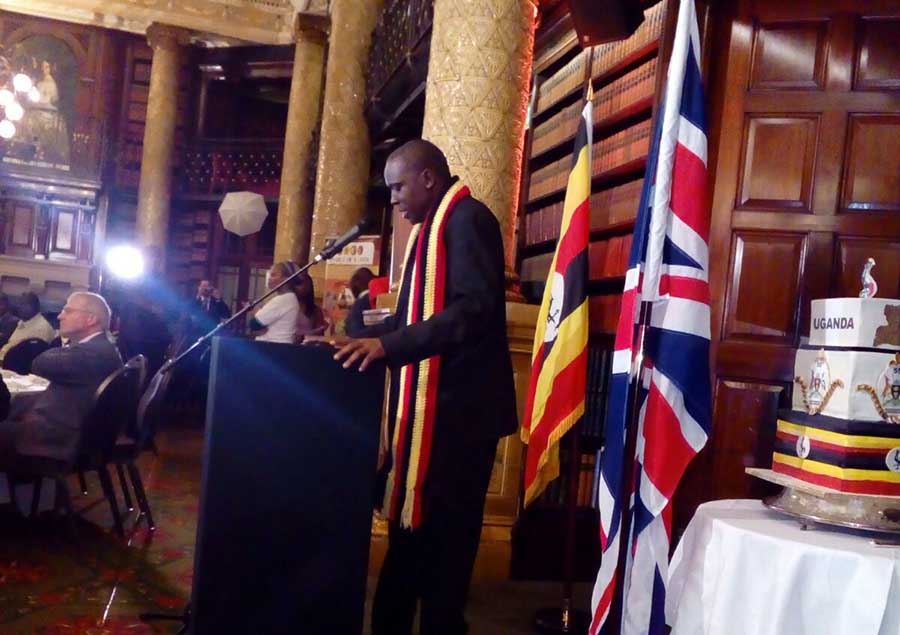 Uganda High Commissioner, to UK, Ambassador Peter Julius Moto, hosted the UK Minister of State for Africa who delivered a speech to mark 55 years of independence from his nation.
Rome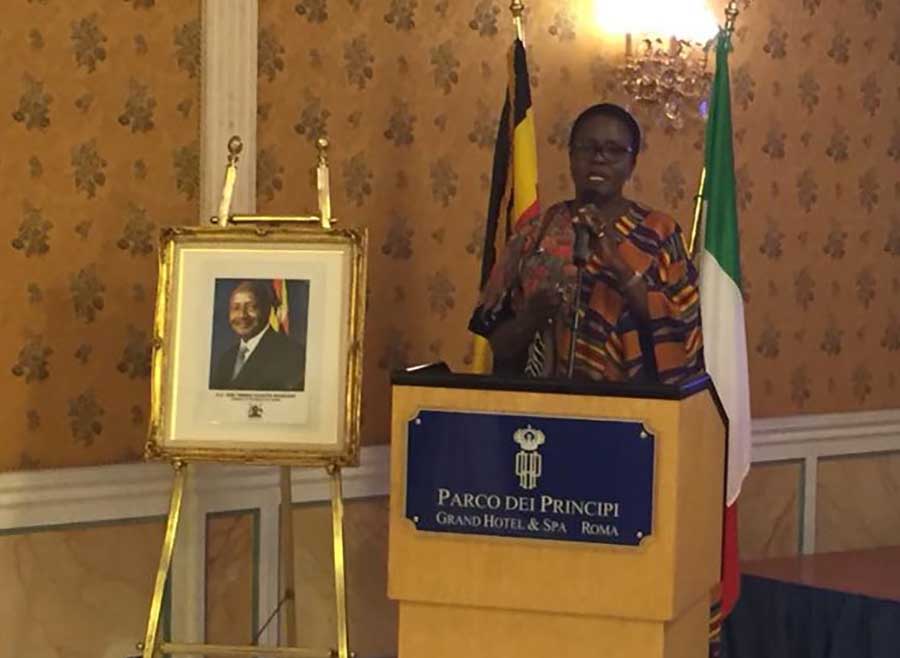 Ambassasor Elizabeth Paula Napeyok opened the ceremony. The guest of honor representing the Italian Government was Legal Secretary, Dr Giaccomo Buonauito.
The event was held on the 7th October at Hotel Parco Dei Principi in the centre of Rome and was attended by several Ambassadors, high level government officials, honorary consuls, NGO's, Ugandan Diaspora, friends and the entire Embassy staff.
DR Congo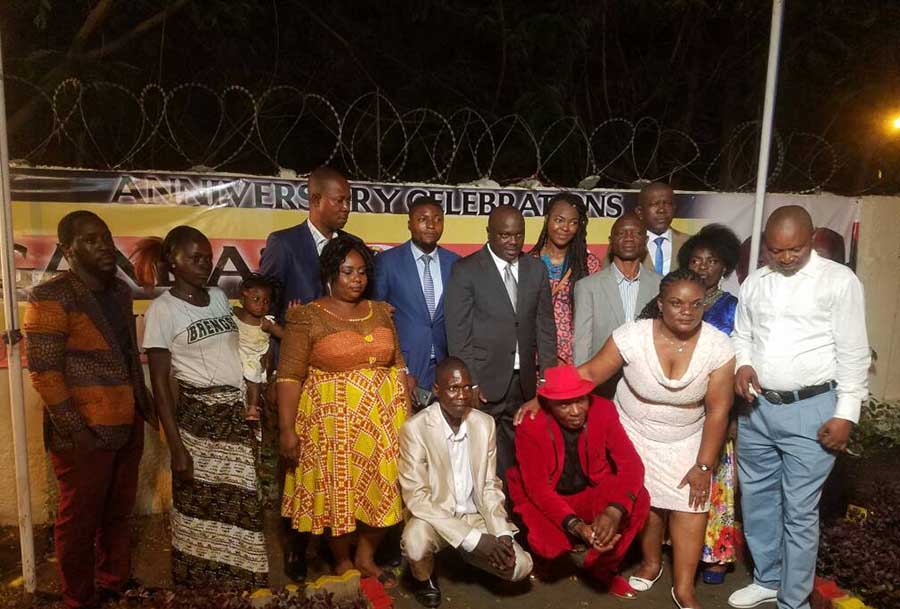 Uganda's ambassador to DRC, James Mbahimba while addressing Ugandans in DRC, said the country will be exporting power to Bunia in Congo starting next year.
He said he would advocate for a direct flight from Hoima to Kinshasha so as to cut flight time to only two hours.
The celebration was climaxed by cutting cake. It was attended by Ugandans in Congo and embassy staff.
Russia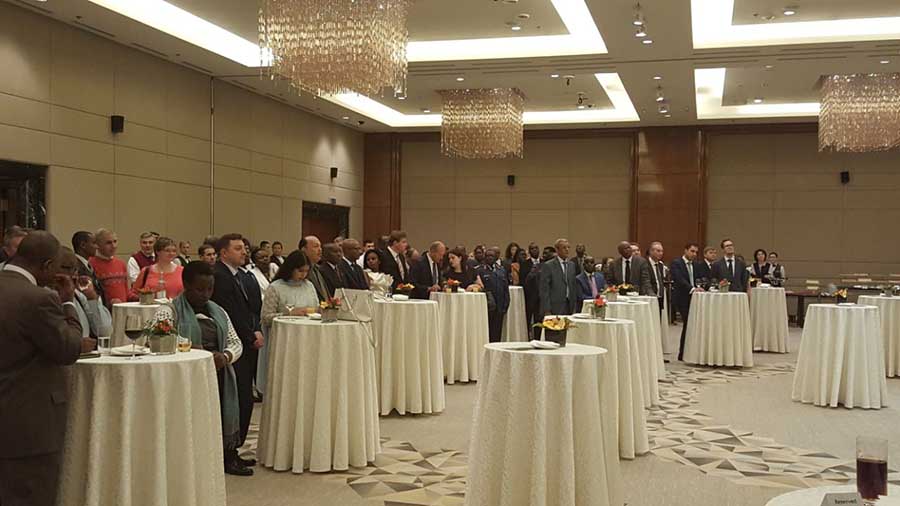 Reception to mark 55 years of independence was hosted by the Embassy of Uganda in Moscow.
The Guest of Honour was the Director of the African Department of the Ministry of Foreign Affairs of the Russian Federation, Mr Kemarsky Andrei Vadimovich.
Canada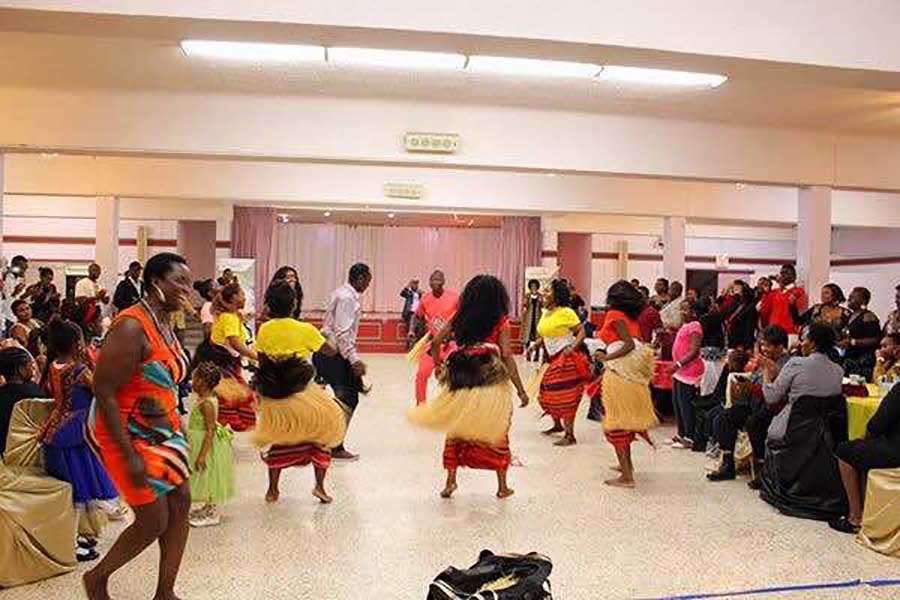 High Commissioner of Uganda to Canada, Joy Ruth Achieng officiated at Uganda Independence Day Celebrations on October 8, at Cantebury Avenue in Ottawa.
Guests were treated to Ugandan cultural traditional dances and dishes.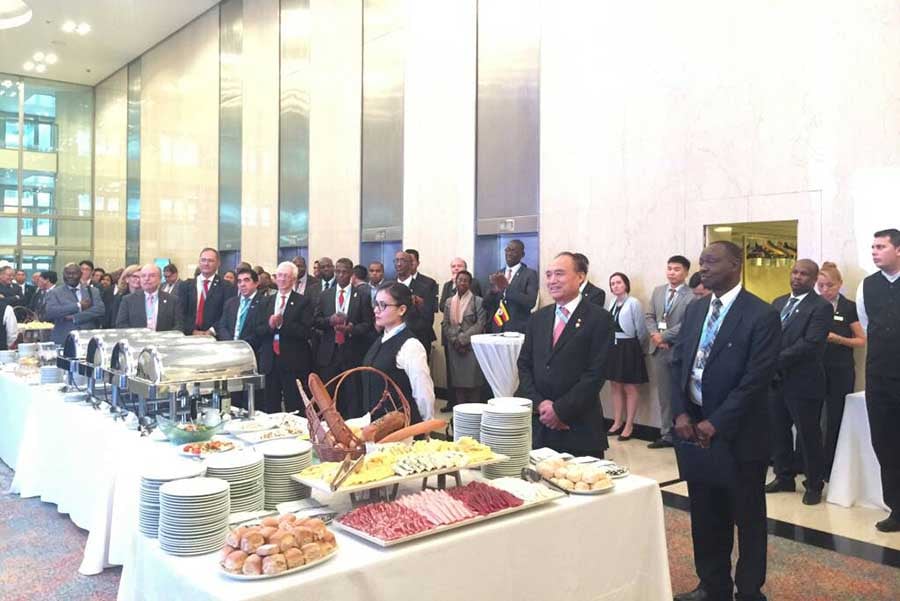 Ms Achieng thanked Ugandans for their contribution towards the development of their motherland and urged them to uphold the customs and culture of Uganda.
She also advocated for tourism in Uganda, urging Canadians to pay the Pearl of Africa a visit.
Argentina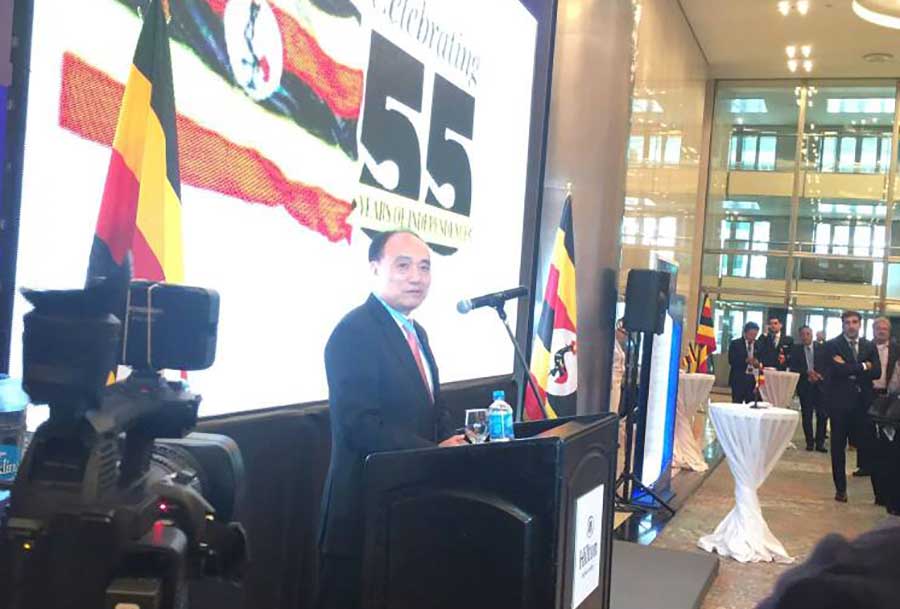 Uganda delegation to the International Telecommunications Union (ITU) hosted Heads of Delegations attending the ITU conference in Argentina to a luncheon to celebrate independence. The delegation was led by Executive Director of Uganda Communications Commission (UCC), Godfrey Mutabazi.
South Africa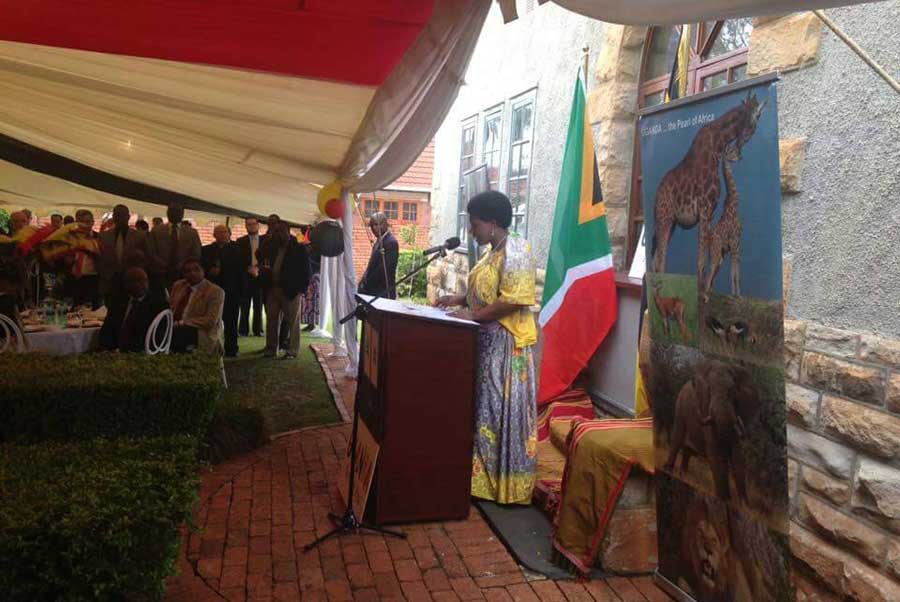 Independence Celebrations for Ugandans in South Africa were held in Pretoria. Hosted by Uganda's head of mission, Barbara Nekesa Oundo.
Malaysia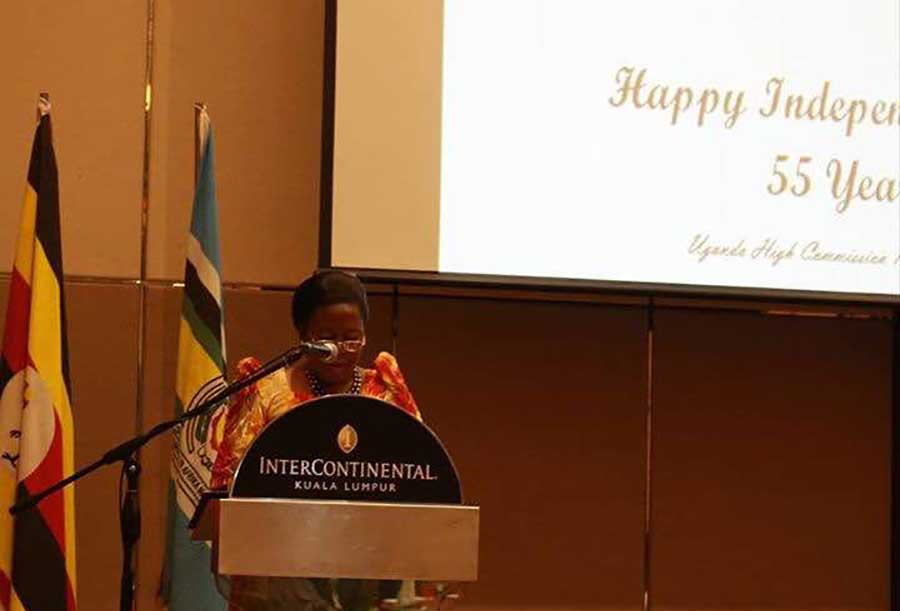 Independence Celebrations for Uganda were held at in Malaysian capital, Kuala Lumpur and officiated by High Commissioner Dorothy Samalie Hyuha.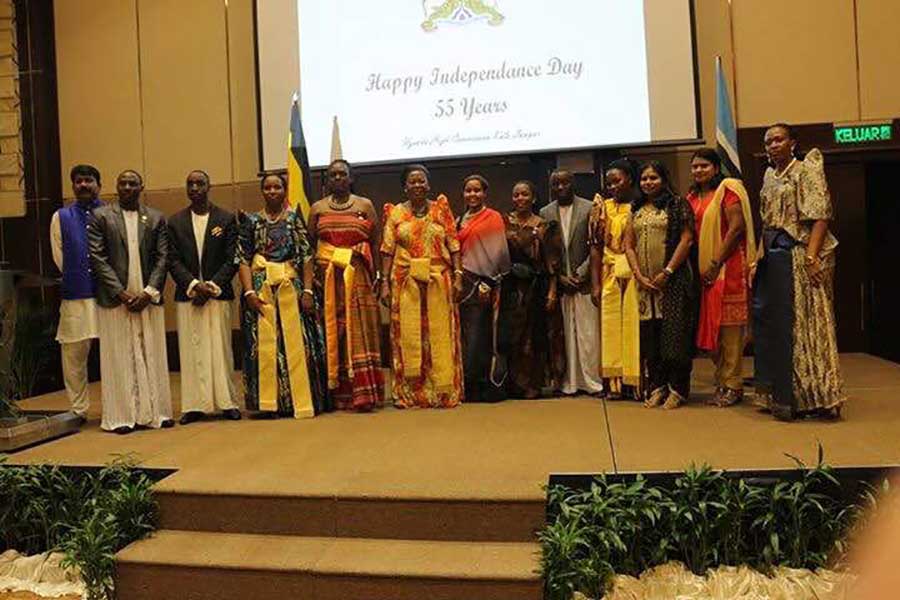 Tanzania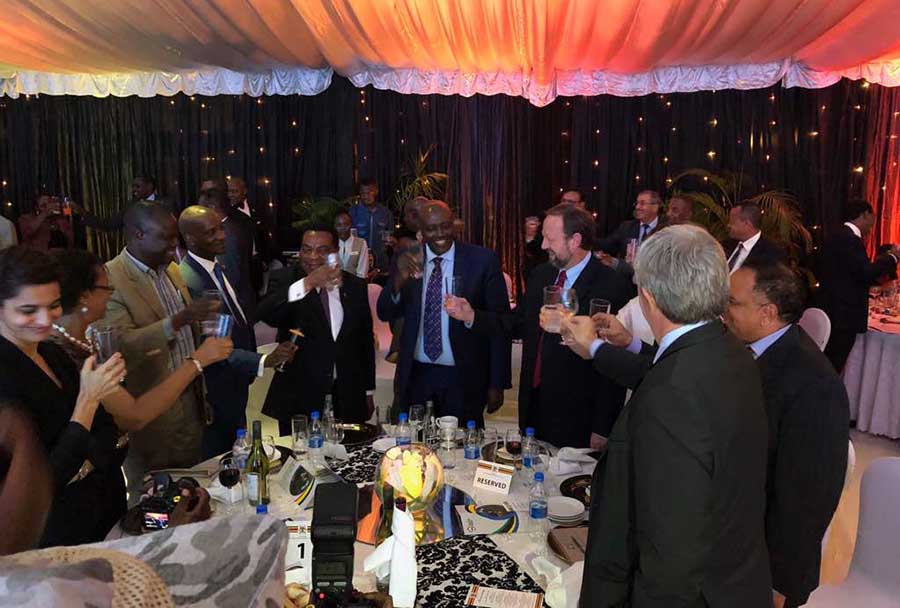 The Ugandan Community celebrated their independence anniversary on Saturday at Serena Hotel, Dar es Salaam.
USA
Ugandans in United States of America will celebrate independence today in New York city. Last year, Ugandans under their umbrella UNAA Causes celebrated independence by fundraising for clean water for their brothers and sisters back home.