American R&B star Mya (real name Mya Marie Harrison) has for over two decades charmed music lovers etching her mark as a true princess of R&B all over the world.
The superstar who arrived the country on Wednesday night was ecstatic about being in Uganda for the very first time as she addressed fans during a media press briefing, promising to deliver her very best this Saturday's concert dubbed the Johnnie Walker 30th All Music Safari.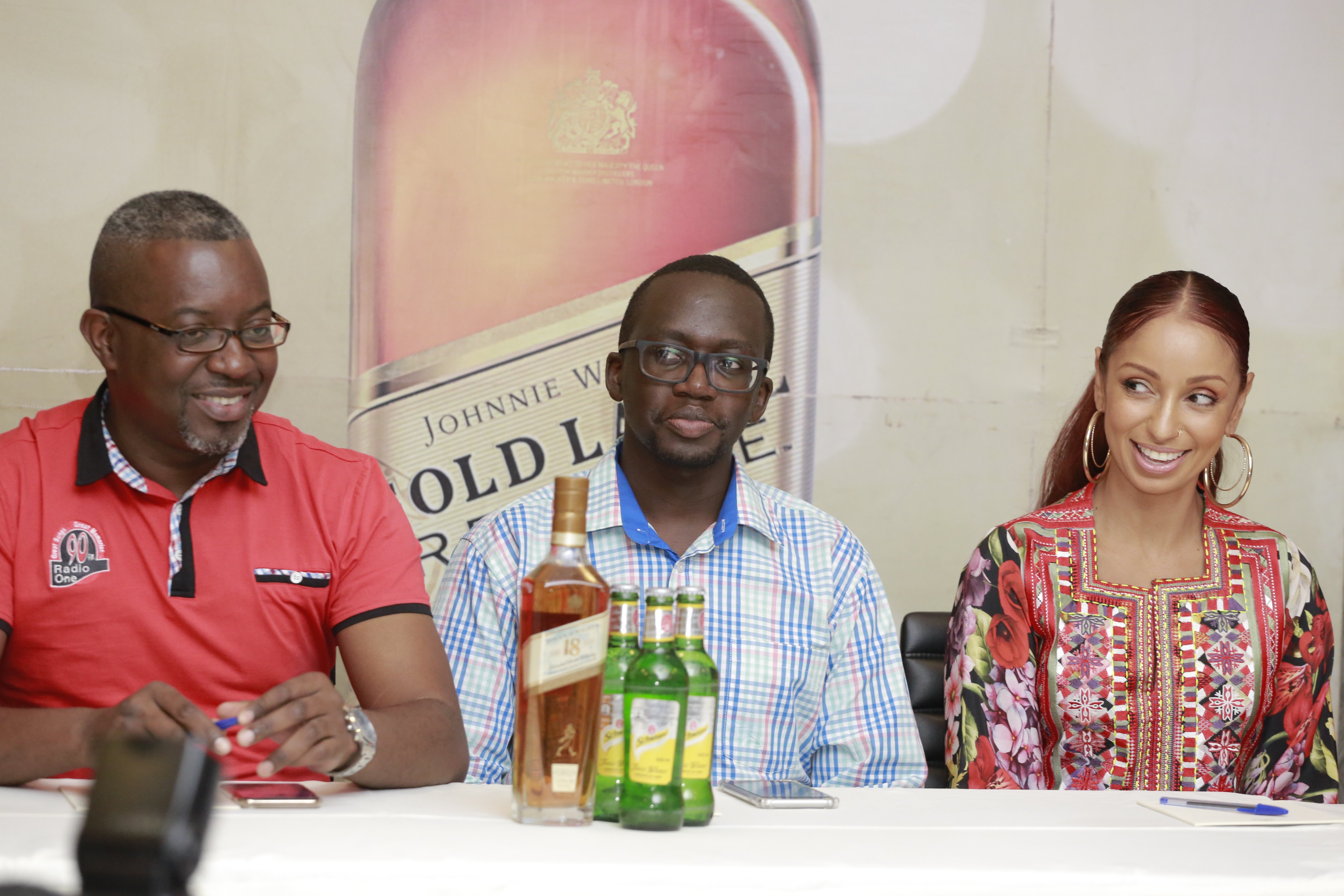 "I am so happy to be here, this is going to be an amazing unforgettable concert, expect the best of music from all of us on Saturday," the soft- spoken artist declared during the press conference held at Mestil Hotel, Nsambya, on Thursday morning.
She expressed her excitement for being in Uganda for the first time while also appreciating the friendliness and good spirits of those she had met ever since landing the country.
"I am delighted to be a part of the All Music Safari concert. Thank you for welcoming us with open arms, we have been rehearsing very hard and we cannot wait to share with you all what we've been working on this weekend," she added.
The internationally acclaimed American artist, Mýa has produced several hits that leave the soul yearning for more coming from its timeless nature with songs like Take Me There, Case of the Ex and Girls Dem Sugar that have achieved the status of timeless classics. She attributed her success to the support and effort that comes from a working with a great team with a limitless mindset to life and the world in general.
She will be performing for her first time in Uganda, sharing the stage with homegrown talents like Myko Ouma, Kenneth Mugabi and Joseph Sax amongst many others as Jazz Safari founder Tshaka Mayanja marks his 30th anniversary in the music business, a proud milestone he has achieved that has earned him respect and recognition amongst many.
Tickets to the show go for UGX300,000 Platinum/VIP tickets. Regular tickets will cost UGX100,000.
Confirmed selling points are at House of Walker, Sheraton, Shell Select Bugolobi, Shell Select Kira Road (Bukoto), Shell Select Kabalagala and Shell Select Lugogo.