Hundreds of people turned up for the first physically handicapped awareness walk that took place today in Kampala city centre.
The walk which was flagged off by Buganda Kingdom's Princess Joan Nassolo started at 10:00am at City Square.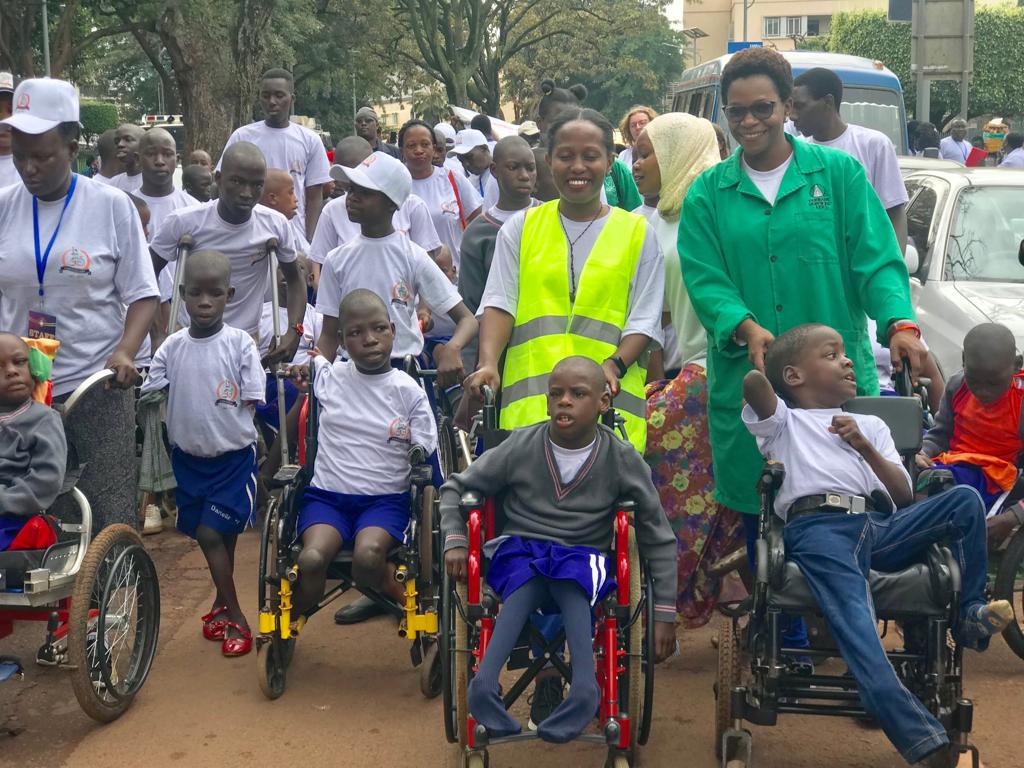 As Kampala School of the Physically Handicapped marks 50 years of education and rehabilitation of children with special needs, Kampala capital city was today painted with acrobatic sports, street basketball by the national disabled basketball team.
Buganda's royal boxer Princess Nassolo was the chief walker.
The participants covered a distance of one kilometre from city square, connecting to Jinja road, Parliamentary Avenue up to the City Hall.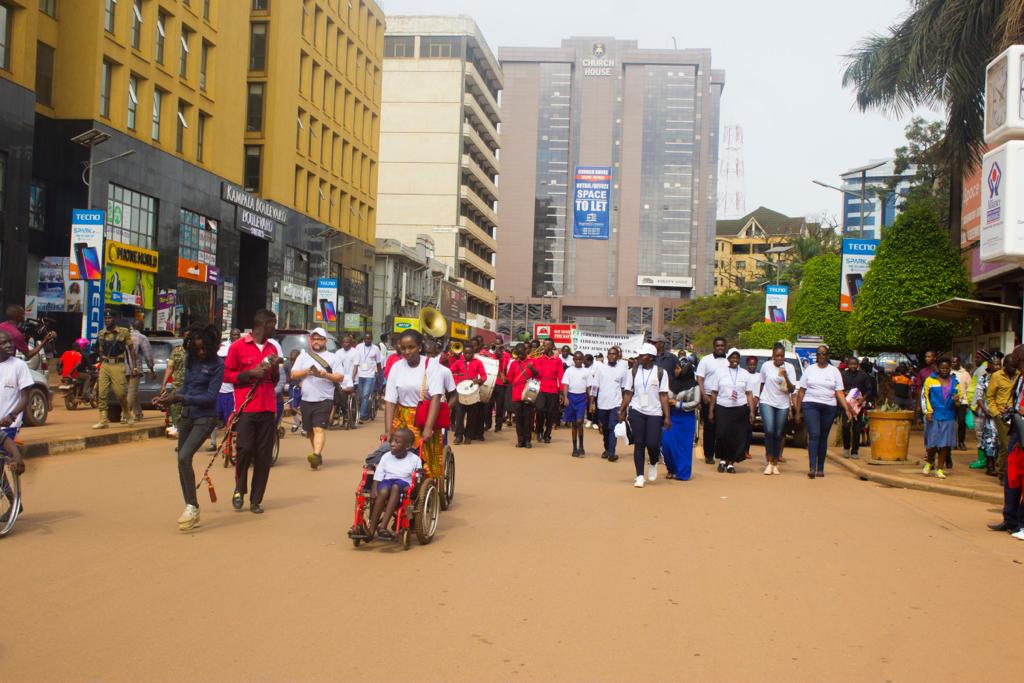 The organizers of the walk say this was to emphasize to the world that disability is never inability.
According to Joy Mwesigwa, the director Kampala School of the Physically Handicapped, the walk is part of the school's celebration of 50 years of excellence in Uganda and it is meant to create awareness about the needy children in Uganda.
"One of the major issues is to advocate for these children to be included in the general education system, such children to have right to life. The walk is meant to advocate that such children are there and deserve to be with you and me," Mwesigwa said.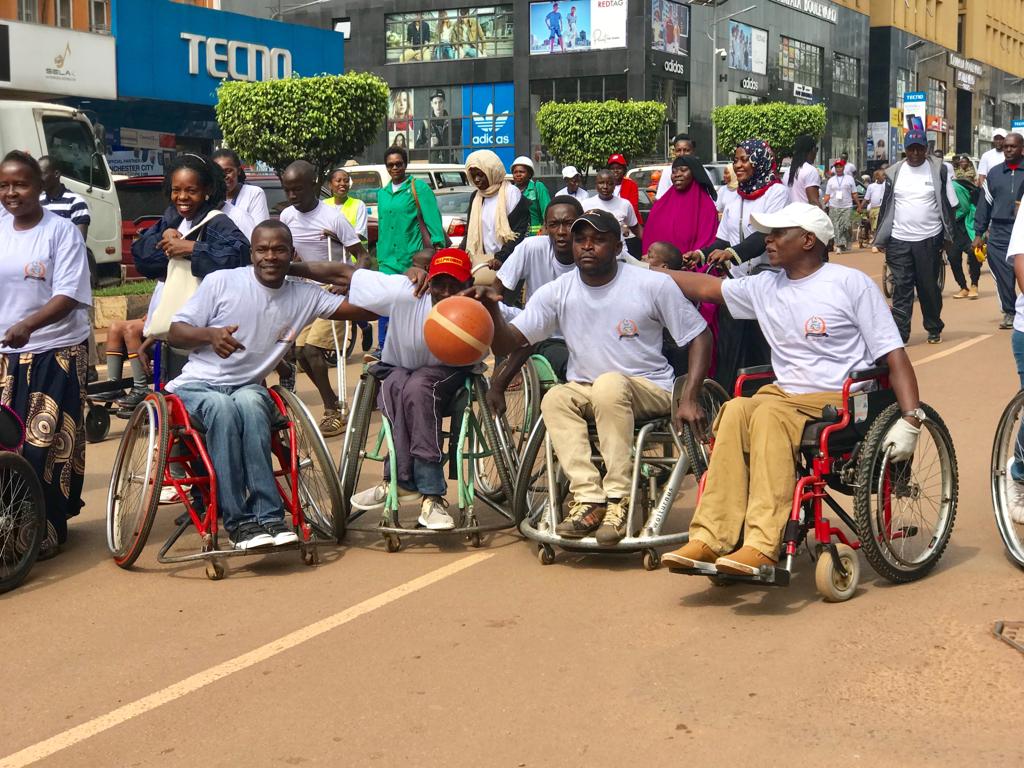 She adds that they added the wheelchair basketball team among other sports men to show the world that such children can participate in sports. "Such children to know some sports and thus we thought it is necessary to walk with basketball team," Mwesigye added.
David Biragiro, an old student of the school, turned up for the run.  Biragiro said the reason for his participation is to create awareness on inclusiveness of the physically handicapped people at all levels. "As an old student of the school, I want government to put up structures that are friendly to us, we face challenge of while visiting some of the buildings in Kampala," said Biragiro.
This was the first awareness walk for the physically handicapped. The Kampala School of the physically handicapped marks 50 years of celebration will end on Saturday with exhibition of what happiness at school and awarding people who excelled in todays walk.