The 2019 StarTimes Kampala Kids run has been officially launched today at Kampala Parents School in Naguru, a Kampala suburb.
The launch that took place at the Kampala Parents School on Thursday was graced by Franklin Wang the StarTimes Chief Executive Officer and Ruparelia group Director Rajiv Ruparelia .
The fun run will take place on 8th December with proceeds used to buy water tanks that will be distributed in different rural schools across the country.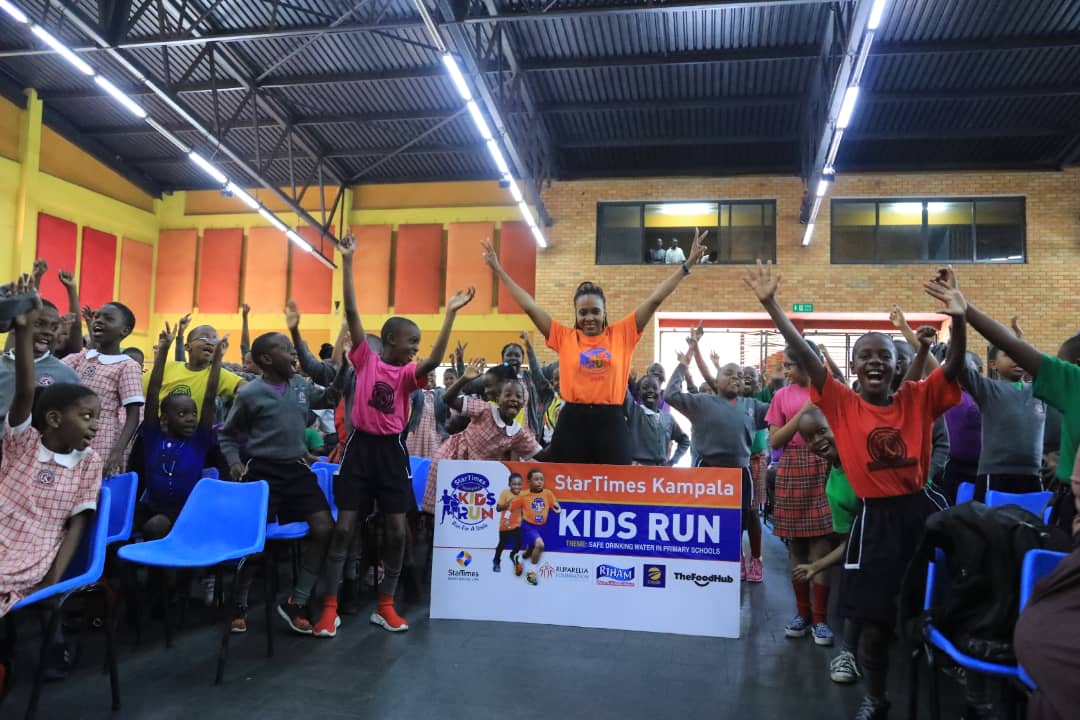 Thousands of kids from different schools and their parents are expected to turn up for the one-day event at the Uganda Museum competing in 1.5 and three kilometres for kids below eight and those about nine respectively.
The Public Relations Manager of the Kampala Kids Run Bukenya Muhammed says that like last the money will be used to buy water tanks that will be given to needy schools in different rural areas.
"We are looking for money to buy water tanks that will be given to the needy schools in rural communities. Last year we gave out over 25 tanks to different schools, this time we need to give more," he revealed.
Rajiv Ruparelia, the Managing Director Kampala Parents School, said that he will do all that it takes to ensure that more kids and parents take part in this noble cause.
"Children in Kampala schools gets clean water but this not the case in rural communities. As a director, I am going to ensure that I sensitize children in Kampala school on the need to help rural children," said Ruparelia.
"This is the second time round that StarTimes is supporting the Kampala Kids Run. We believe in helping and this cause is one close to heart. Ensuring that underpreviledged children also get opportunities such as having safe drinking water, We look forward to the Run." Startimes Public Relations Manager, Cleopatra Koheirwe also reiterated.