The NRM has instituted tough rules to curb errant behaviour of their MPs who are attending a retreat at the National Leadership Institute in Kyankwanzi that kicked off on March 13.
One of them reads: "Participants are requested to avoid casual visits to the residences of the opposite sex."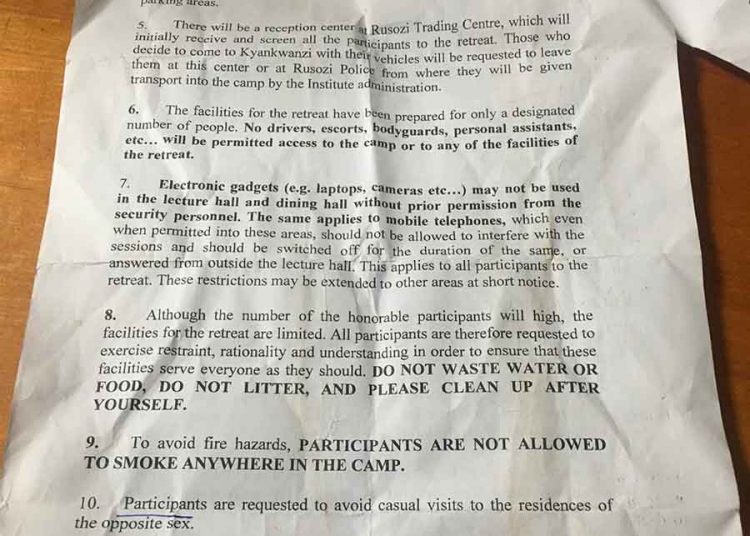 Sources said that the rule is intended to prevent MPs from having intimate encounters even amongst colleagues who are known to be in  love relationship.
According to document titled:Joining Instructions for the Parliamentary Caucus at the National Leadership Institute Kyankwanzi seen by The Nile Post, MPs are expected to exercise utmost discipline during the one-week retreat.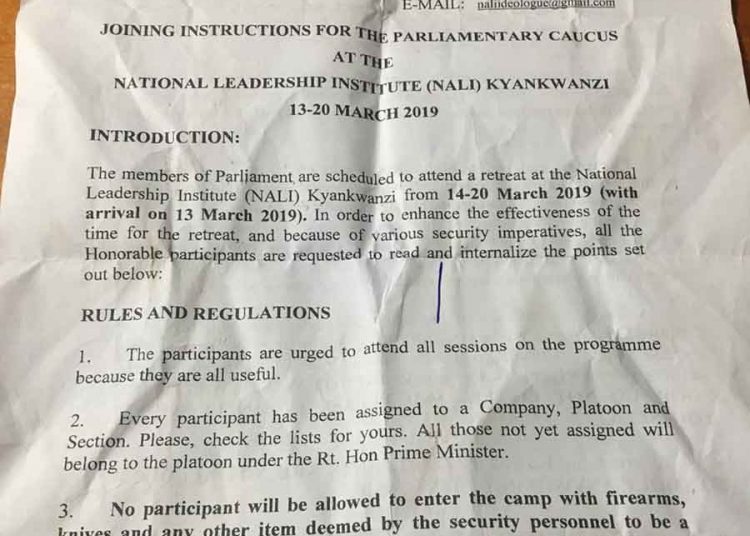 There have been reports of misbehaviour in previous retreats ranging from binge drinking to fights. In a retreat in 2015, two female MPs fought over a bed.
According to the document, other prohibitions include participants not being allowed to enter the camp with firearms, knives and any other item deemed by the security personnel to be a weapon.
Given to the limited space, participants are not allowed to bring their vehicles to the camp. They will leave them at a police post outside the institute.
The rulers also prohibit MPs from smoking within the camp because NALI is a "No Smoking Zone"
The MPs have further been told to be tidy and not to waste water or litter anywhere.
They have been told to avoid using electronic gadgets like phones while attending lectures.
According to sources at the retreat, MPs wake up daily at 4.00 am for physical drills.
Lectures start at 8.00 AM.
President Museveni officially opened the retreat yesterday.