BY GERALD MATEMBU 
Bukwo district authorities stranded with Mt. Elgon National Park evictees who are living in Tariet IDP Camp in Senedet subcounty.
Meanwhile the Mt Elgon national park evictees and IDPs in Bukwo district have decried poor living conditions and lack of livelihood in a camp where they have lived for a decade. They have also accuse the government of indifference towards their plight for over a decade.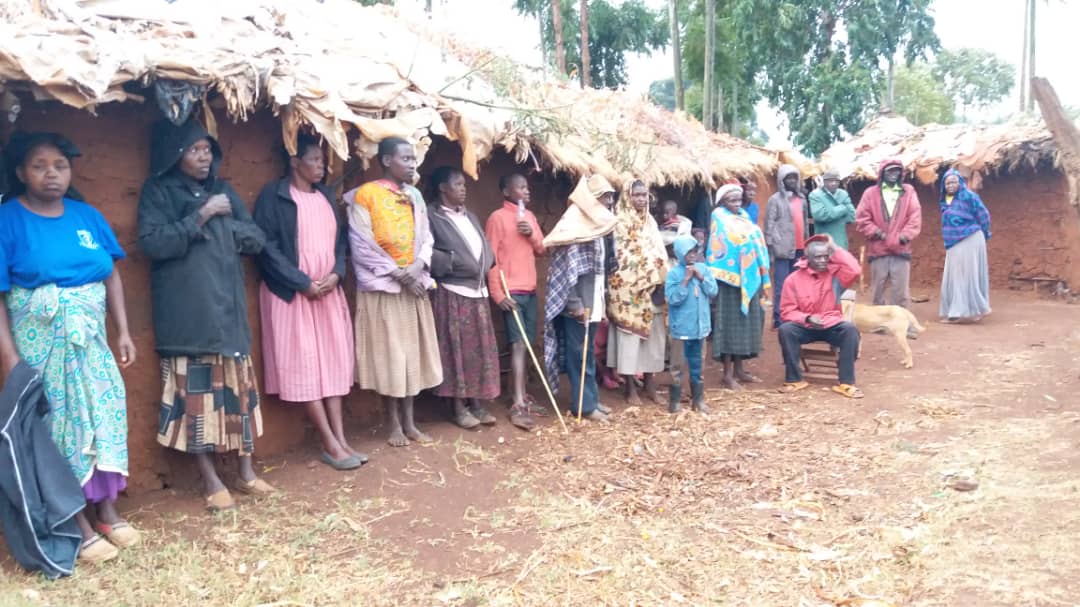 This is the situation in Tariet IDP camp.
The IDPs, majority of whom are women and elders, live in dilapidated temporary structures with no source of livelihood. They survive on offering casual labour to the neighbourhood and across neighbouring Kenya.
The evictees revealed that they were sent in disarray and their homes and farms destroyed by UPDF and UWA operatives in 1999 after the place they called home was declared part of mt Elgon National Park.
For decade, they have lived in a camp adjacent to the park with hope of finding a new home.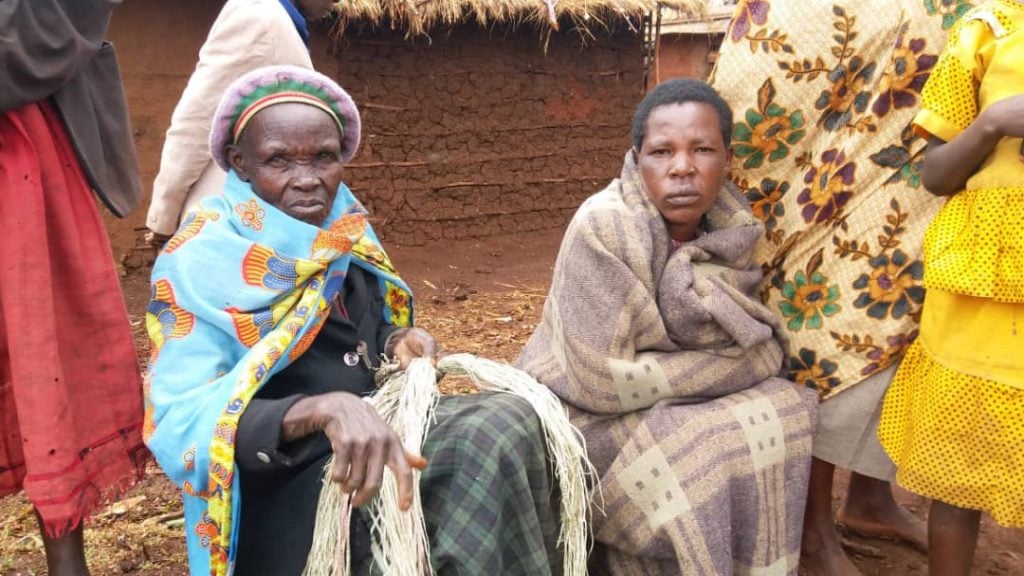 Frustration, agony,  despair, hopelessness, is what defines their every day life due to the unfulfilled promises by government to resettle them.
75 year Kokop Chelangat survives on making guard for a living. It takes her 3 days to make a guard valued at 3000 shillings. She sometimes goes without meals until she makes a sale.
Area leaders revealed that they can't do much adding that the district lacks capacity to adress the problem due to budgetary constraints.
They further noted that several reports and reminders  have been made to the relevant authorities adding that several government dignitaries have visited the camp with the promise of finding a lasting solution but there is no response.
The leaders have appealed to government to compensate the IDPs so that they can find land elsewhere to begin a new life.
Chesol Tom, the RDC, says the matter has been brought to the attention of the president adding that necessary steps are underway to resolve the problem.
The evictees were living on the mountain until 2004 when government declared it as a protected zone. This was followed by forceful eviction by government in February 1999.
68 extended families with an estimated population of 800 people are homeless