The first thought that comes to every traveler or whatever you may choose to call yourself at the time you step into the immigration queue at the entry point of any airport or border line, is; Will this place be good to me?
Armed with my backpack, in company of two other Ugandan journalists I had shared the flight to Arusha with, we exited Kilimanjaro International Airport to the minor parking lot where we were received by a chauffeur attached to Venus Premier Hotel.
Unlike the previous airports I had been too, there was no hassle in locating who is taking me 'home' here. We had taken a week's rehearsal with a one Suresh Don (I will talk about him here later) on how we will arrive, when we would, and who would be there waiting. Suresh took the trouble to send constant reminders to each one of us, regarding our flights and touch down expectations.
So as we walked into the parking, Eddie, a journalist with New Vision was spotted by the chauffeur (It was his second time in Arusha and at Venus), thanks to his unique bald hair style and carefully calculated gait. He was soon summoned to the car while we followed closely like we were on remote control. Eddie threw himself in the front seat of the spacious Toyota Noah while he left the two of us loll behind like well fed cats. The chauffeur was at this point busying himself with our tiny luggage, making it comfortable in the trunk.
We started the journey out of the airport, onto the road road to Arusha centre, an hour of Eddie's uninterrupted story telling, the chauffeur's quick laughter and his maintaining a 60KPH speed limit even when we persuaded him to blast the car's speed gauge on this temptingly smooth highway; decongested of traffic yet congested of traffic officers armed with speed guns and permit check machines.
Three of us had no credit to call home and let them know we had arrived, or at least for my sake I would say. The other could have feared the roaming crocodile. After manoeuvring the turns and humps of the city, we pulled over at Venus Hotel, suddenly three ladies from the counter dashed to the door, each with a glass of cocktail juice.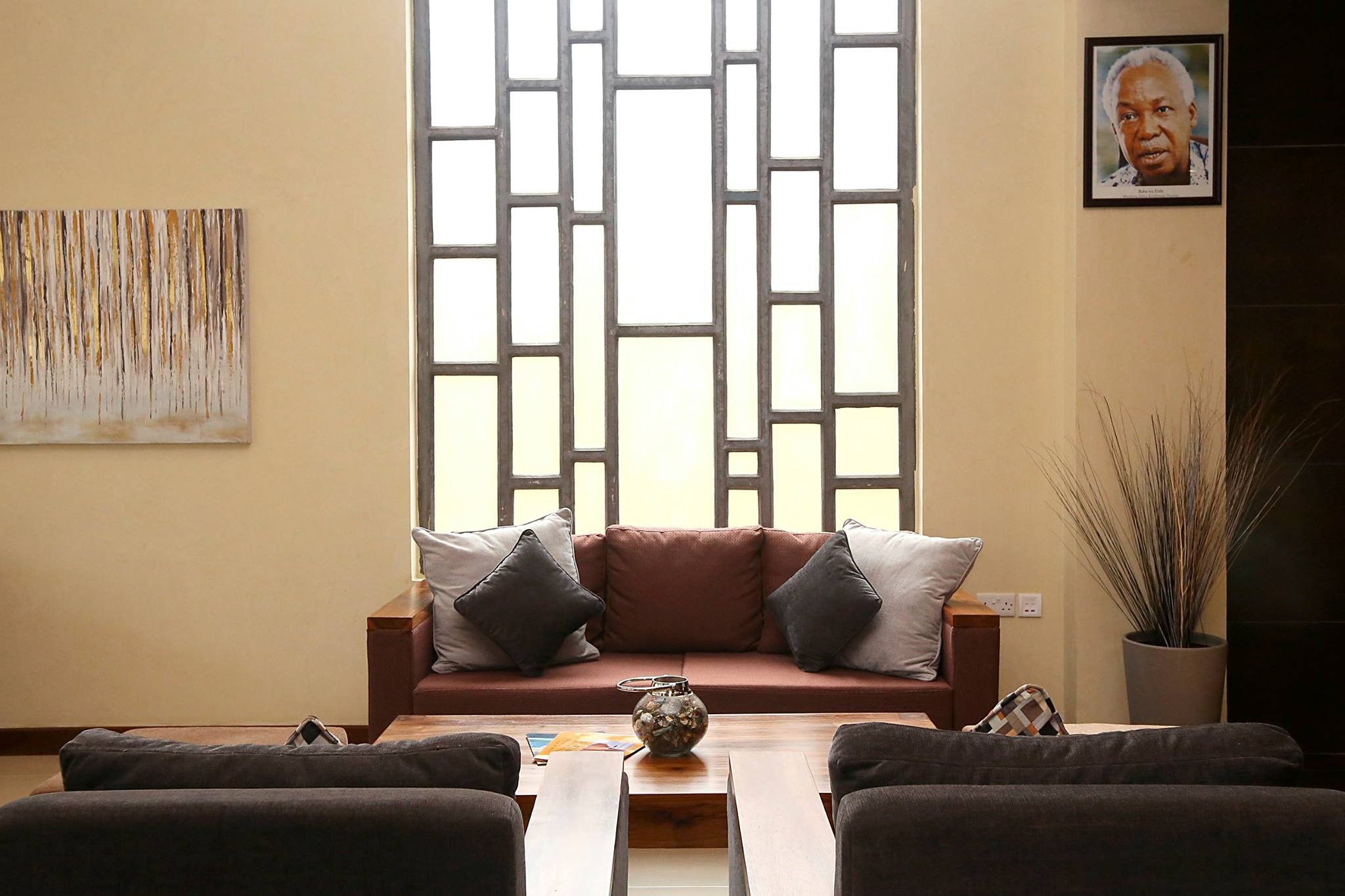 We didn't ask, I mean would you? Our lips quickly sunk in the juice, while our feet dragged us quickly to the comfortable waiting lounge, we vanished into the neat sofas and tuned our ears to the mild music that was roaming around the place. These people were so ready for us, our names printed out on respective documents we needed to fill and properly placed on the counter…as you finish your juice you pick your room key and as you walk, your phone starts buzzing with WhatsApp messages- WiFi.
At this time we separate, Eddie stays at the lounge massaging the sofas, while my other colleague ( Justin Emedot of Daily Monitor) dashes to his room with phone in face. I take the lift to the fourth floor, and fling open the door of room 402- Spectacular.
The Rooms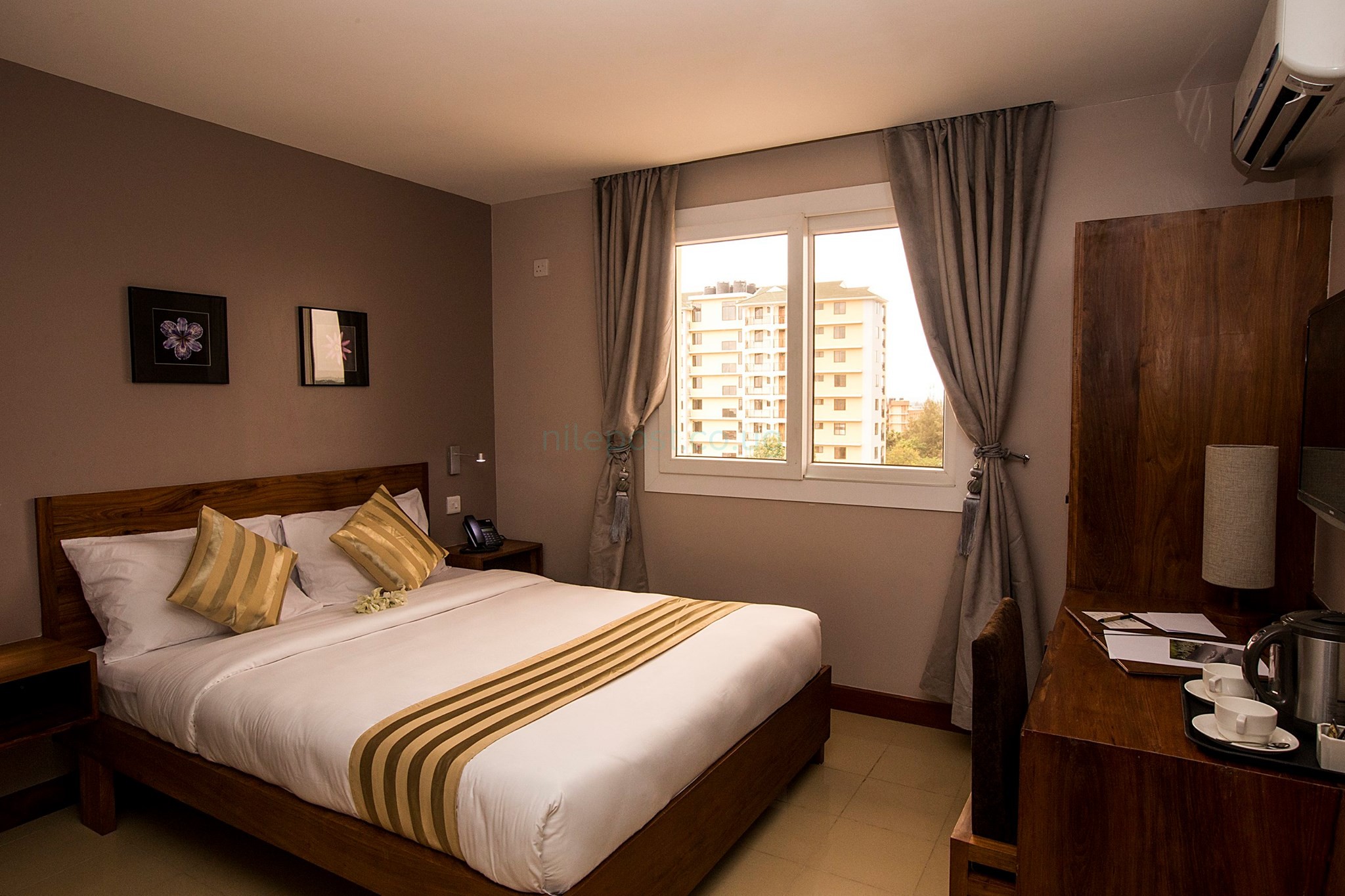 Nothing beats meeting face to face with a comfortable bed, the king sized bed decorated with a litany of pillows and fresh white sheets was there staring invitingly at me, and I was walked excitedly to it, my eyes wandered to the open window, from where I could spot Mt Meru beckoning me, I passed and went to stand at the window.
While at the window, my eyes rolled from the large green Mt Meru, to the different people going about their town business below. My phone summoning me to answer WiFi enabled texts from Uganda and friends in Tanzania that received press release I was coming to town. I walked backwards and hugged the bed with my back, staring right at the 32 inch Samsung TV- don't ask if I switched it on, it was the right time to watch Nations League cup.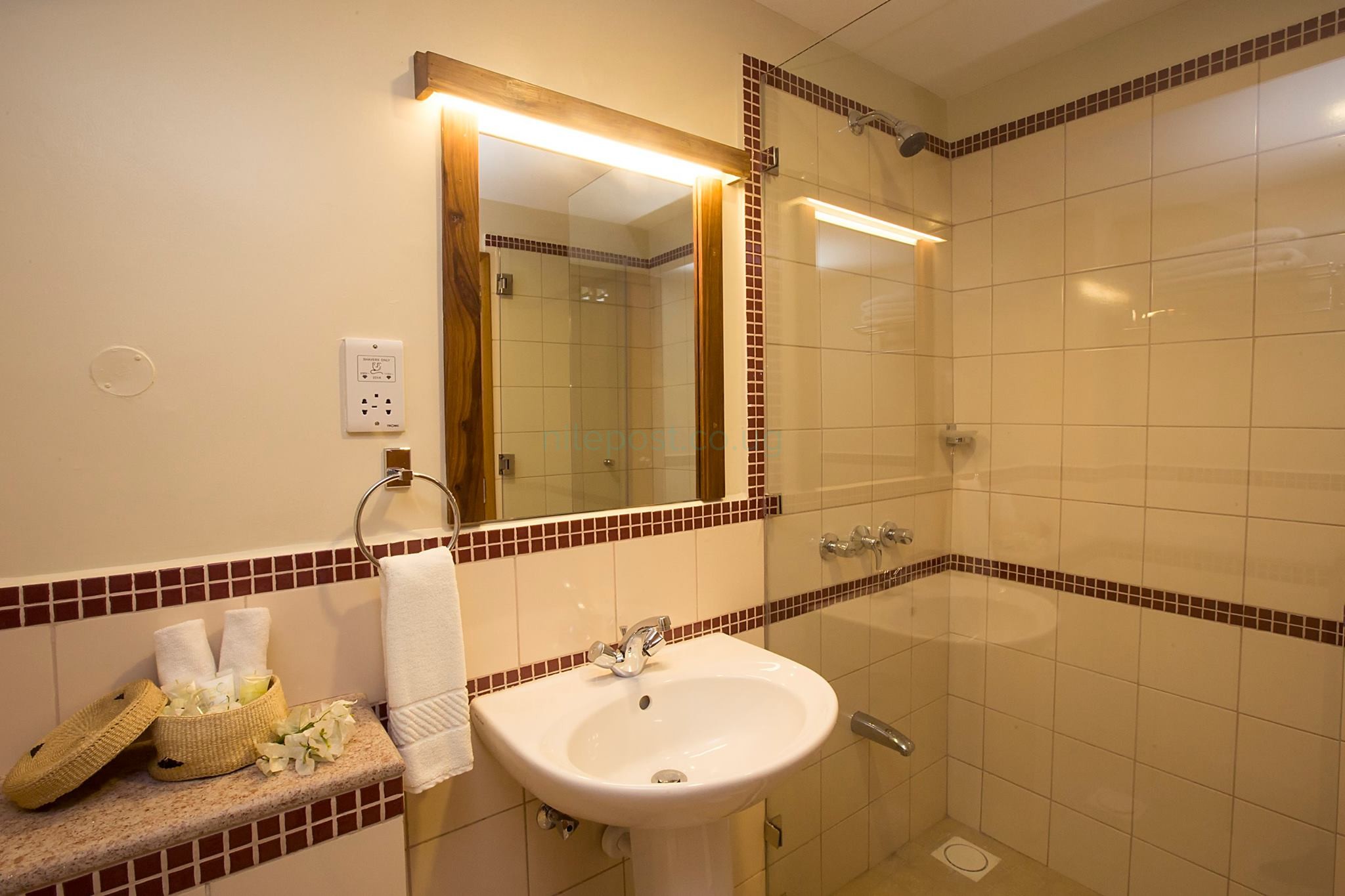 With the England Vs Croatia game done, I went to peep in the shower. I was detained there, my clothes torn off and 'ordered' to taste the multi jet shower. I walked back in to the bed and sleep charged me.
Take away: Venus rooms are beautifully appointed with refined decor and elegant furnishings. Delight in all of the modern amenities today's sophisticated traveler has come to expect. Sink into deeply restful slumber on queen sized bed outfitted with plush pillow-top mattresses and sumptuous sheets.
Enjoy modern comforts, such as flat screen cable TVs. Impeccable service and architectural splendor set every stay at Venus Premier Hotel as truly exceptional. Here, nothing is overlooked in making each guest feel welcome and at home.
Food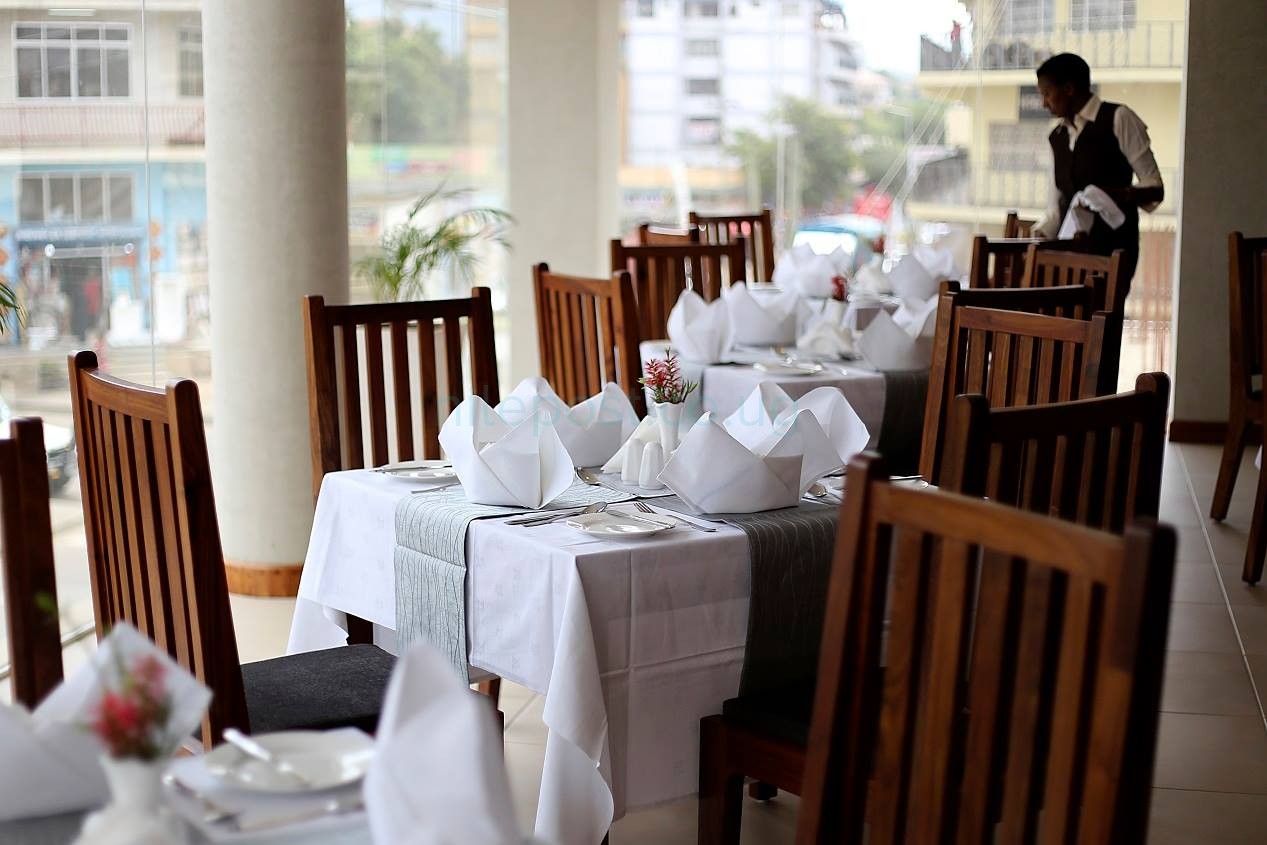 I was at the restaurant (Vega) where I was spoilt for choice. Indians would come in and sit, order for foods only them could mention, dig in happily and settle their bills. I was at crossroads, should I go Indian, do I remain Ugandan or should I taste Tanzanian? At the end I settled for Chips Mayayi; Chips clothed in eggs.
The restaurant offers plenty of flavours and you have an opportunity to order spirits tingling drinks at the bar. You eat and drink in a comfortable and luxurious setting.
Take away: Venus offers a bouquet of cuisine options in all day dining menu like Indian, European and American. Their Chefs are capable enough to design your desired dishes. Committed service and admirable hospitality will let you immersed in absolute relaxed dining.
Costs and Transport
There is an available car for whoever needs to be chauffeured to anywhere. However, this comes at a cost of between $10-20 (Shs30,000 – Shs50,000).
The rooms range between $45 and $100 (Shs 160,000 to Shs 350,000)
If you go: The hotel is located in the heart of the city, Plot No 15, Block D, Martine Street, Arusha, Tanzania, Arusha 15113, Tanzania. It is just 500 meters away from the international bus station, 7kms away from Arusha airport, 50kms away from Kilimanjaro international airport. Or call +255 27 254 7174
Customer Care
This is where I return to Suresh Don, you don't need to travel with an assistant, Suresh will remind you of whichever activity you had intended to do, including if you seem to be forgetting your flight dates. He never stops smiling, so do the rest of the people are the hotel.