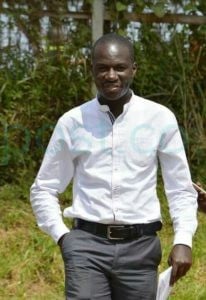 For those that will be reading about the project for the first time, the 'Tilenga Project' refers to the development and production of oil fields within Murchison Falls National Park (North of the Victoria Nile) in Nwoya District, and South of Victoria Nile in Buliisa District. The name 'Tilenga' is derived from the two local names for the Uganda Kob (Antelope), which is called "Til" in Acholi and "Engabi" in Lugungu
The most affected people in this oil project that includes  six (6) oil fields, namely Jobi-Rii (North of Victoria Nile) and Gunya, Ngiri, KasameneWahrindi, Nsoga, Kigogole (South of Victoria Nile) are the local people in the area (Host communities) though countries that gain from the Nile basin and Lake Albert are neither safe if this project is mismanaged. This project will cross river Nile, draw huge amounts of water from L. Albert, operate in Murchison Falls National Park and therefore could expose biodiversity and livelihoods of hundred thousands of people if not millions that depend on River Nile and Lake Albert.
Reading the daily papers specifically on 16th of October 2018 NEMA called out the public to bring their comments on the Tilenga Environmental and social Impact assessment of the project. One paper the daily monitor mentioned that the deadline was to for the submissions on the report was to be 9th while the Newvison mentioned 5th this in the first place confuses the public on the deadline by four days.
Like I earlier said the most affected by the project will be the local communities that actually hardly buy and read news papers and as I am informed there are no local announcements on both radio and TV to call for this public hearing. I have heard that there will be effort to do other outreach programs they are using the gazette mentality!
In what is called the public notes the report has been put in 16 locations that include district headquarters of the affected districts and national libraries, my worry is how does NEMA expect the host communities most whom live in villages, do not know English, can hardly read and write, they have other economic activities that to   etc access the said ESIA report at district headquarters, read the over 500 pages of an English report, and be able to participate in what they are calling public hearings in about 20 days. This is hurry and a way of excluding the 'public' they purport to be calling. .
In my own estimation A public hearing requires NEMA/developer summarise the said report and present and presentation of key issues in a language the majority host communities will understand. This will help the public in this case the host communities understand and then contribute to the decisions to be made than try to hide the public through what they are calling a public notice that is rushed.
Brian Atuheire Batenda
Director Policy and Research at AIFE Uganda