Veterinary doctors have warned tourists against close contact with apes to avoid the spread of diseases. According to Dr. Joshua Rukundo, since chimpanzees share 98.7% DNA with humans, this makes them very susceptible to picking up infections from human beings.
Surprise is an 18-year-old chimpanzee at Ngamba island chimpanzee sanctuary. While the rest were released to the forest to grunts, she remains caged for a medical checkup.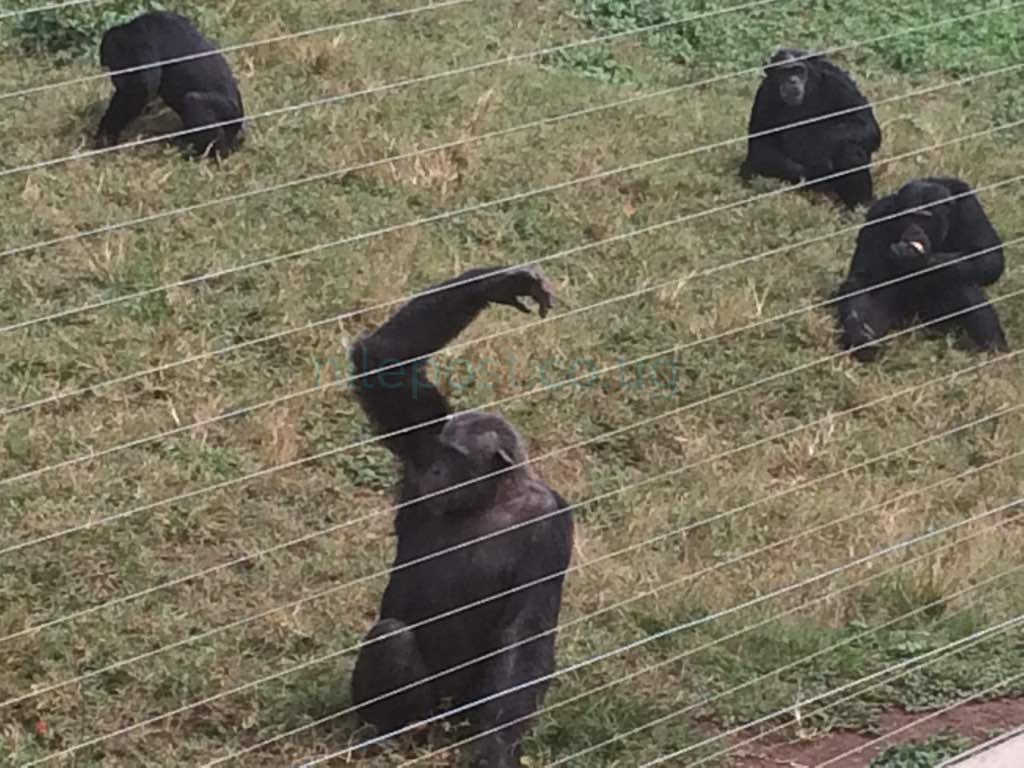 She is not alone; in company of her 2-year-old baby chimp, Ruparelia. Doctors give Surprise an anesthesia shot to check her health status.
The anesthesia leaves Surprise unconscious, baby Ruparelia terrified as result.
A thorough medical checkup is done before it is Ruparelia's turn to undergo similar mental and physical check up.
The annual check up is a precaution says Lilly Ajarova, the Ngamba Island Chimpanzee Sanctuary executive director.
"This is important because we are able to proactively deal with diseases that might break out," Ajarova says.
https://www.youtube.com/watch?v=ZihxXQtI89A
28-year-old Katie, Ruparelia's grandmother was diagnosed with Diabetes, common with species her age. It's a condition that can also be found in humans among others says Dr. Rukundo
"Katie has been having diabetes which we manage. We deal with respiratory infections; they suffer quite a lot from them. They could be fungal, bacterial. Most of them are lethal to the chimps because they do not have the built up immunity against some of these infections because these new infections are gotten through human contact," Rukundo explains.
Dr. Rukundo therefore advises" to avoid incidences of picking up infections from the chimps, as veterinary doctors we advise, there is a minimum distance from us and the wild primates which is 9 meteres.
Ngamba island chimpanzee sanctuary is home to 49 orphaned chimpanzees rescued from across east Africa.