Benjamin Alipanga, largely seen as a proxy of former Prime Minister and 2016 presidential candidate Amama Mbabazi has expressed intention to withdraw a petition he filed seeking to halt the amendment of article 102(b) of the constitution.
Describing himself as a supporter of the ruling NRM party and Mbabazi, Alipanga in November filed a petition in the Constitutional Court seeking orders to parliament to halt discussion and ammendment of the constitution before his earlier petition is disposed off.
In his earlier petition,Alipanga said it was unconstitutional for Museveni to stand for president in 2016 because he would clock 75 years before finishing his term of office.
However,on Tuesday when all parties to the matter came for conferencing, Alipanga'a lawyers led by Michael Akampurira told court presided over by the Deputy Chief Justice Alphonse Owiny-Dollo that the issues in the petition had been overtaken by events.
"We have looked at the grounds for the petition and realised they have been overtaken by events,"Akampurira said.
"Given that fact,we intend to withdraw the petition."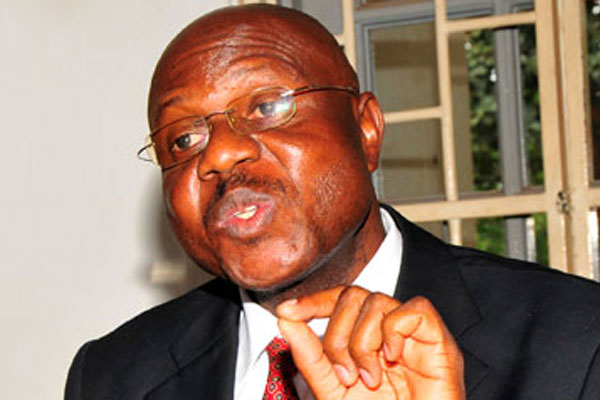 He asked court for atleast two weeks to be able to formally and officially withdraw the case.
In response,lawyers representing the Attorney General and the ruling NRM party led by Martin Mwambutsya and Kiryowa Kiwanuka accepted that the case be adjourned to prepare for the withdrawal.
Before it was amended, article 102(b) of the constitution emphasised 35 and 75 as the lowest and highest age limits for a presidential candidate respectively. After the amendment, there is no cap on the upper age limit.