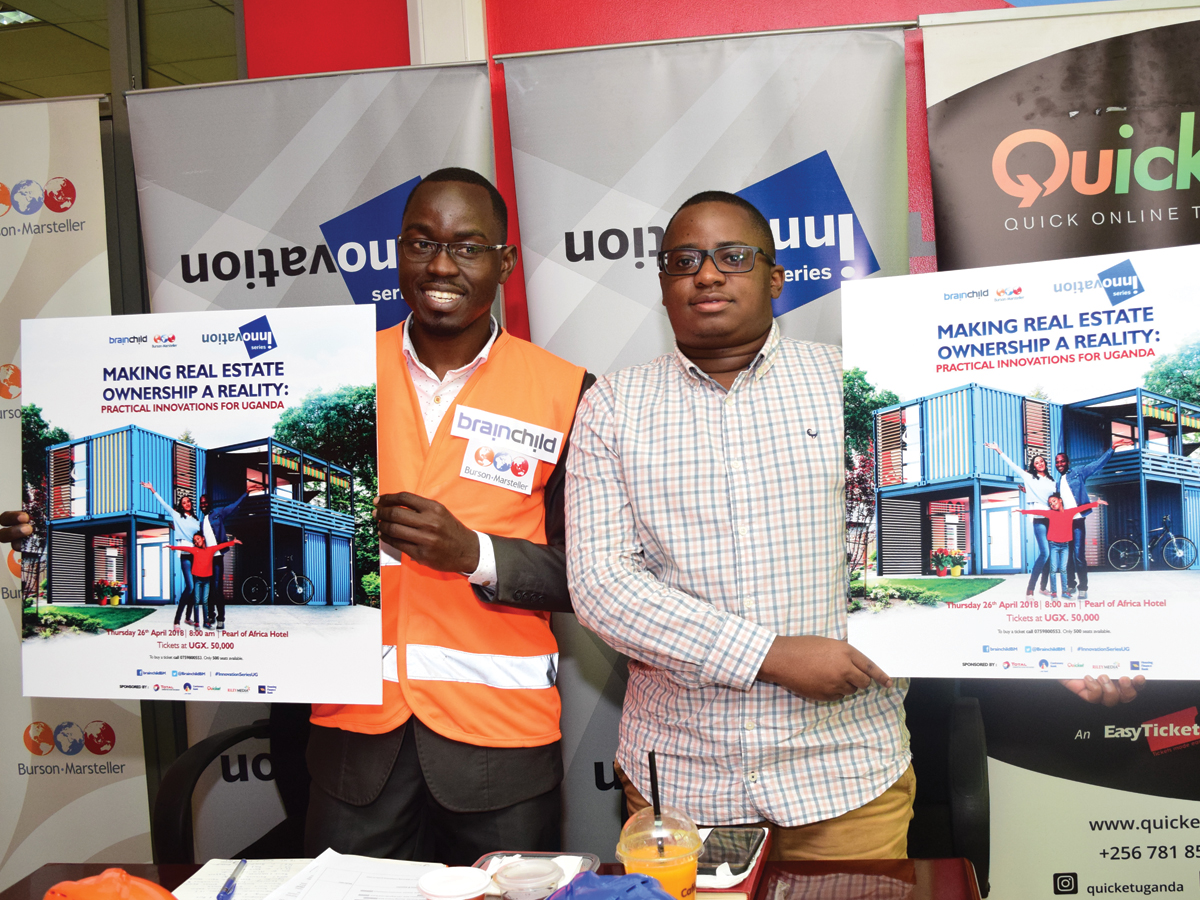 Innovation Series is a set of innovation thought leadership events aimed at promoting innovation in business and public service, by bringing together up to 1,500 business leaders, managers, government technocrats, individuals and the media, under one roof, to discuss topical issues around product and business innovation that affect the strategic growth of organizations and individuals. The first edition of Innovation Series took place on September 13th, 2017, in Kampala.
The second edition of Innovation Series focuses on innovation in the real estate industry in Uganda. This year's theme is Marking Real Estate Ownership a Reality:  Practical Innovations for Uganda.  It is aimed at stimulating affordable innovations and uptake, in the real estate industry by informing and showcasing appropriate solutions to SMEs, entrepreneurs, managers and individual consumers. The ultimate objective is to provide knowledge about how to use innovation the real estate industry to construct for trendy and affordable housing and commercial property. The second edition is aimed at attracting up to 500 participants.
Business Objective
To grow middle class investment in the real estate industry in Uganda
Increase the affordable innovations in the real estate industry in Uganda and EAC.
Marketing Objective
To increase adoption of innovative real estate practices to grow home ownership in Uganda
Communication Objective
To increase awareness of the need for innovative practices in the real estate industry to grow the sector
Increase awareness about individuals and companies offering innovative practices in real estate in Uganda.
Comments
comments