Uganda Revenue Authority (URA) has started investigations into allegations that Justine Bagyenda, the former executive director for supervision evaded paying tax on the properties she owns.
A non-compliance report from URA seen by The Nile Post indicate that her tax liabilities could amount to Shs 7 billion.
"The taxpayer owns a number of properties in several areas throughout the country of which a sample list is attached. Some of them are rental properties from which rental income may bot be declared to the tax authority," reads part of the report.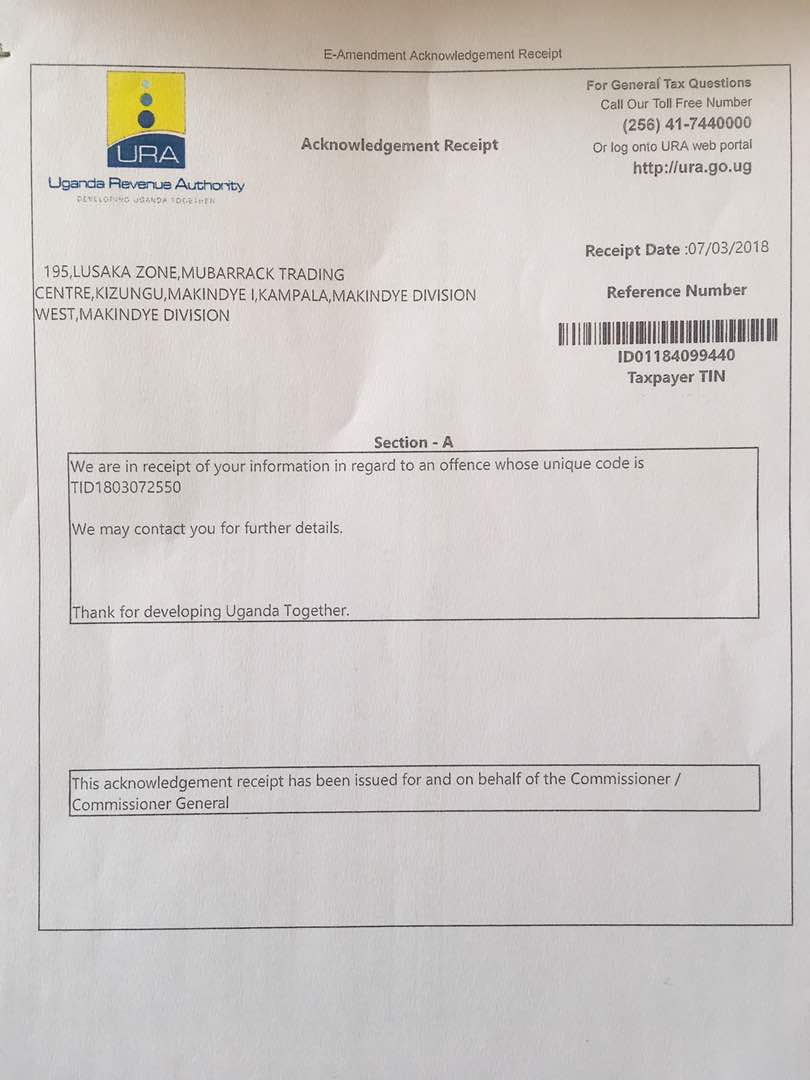 "The person has significant amount of fixed deposits in both shillings and dollars of which the source of income is not just salary. I suspect this is undeclared income accumulated by the person over the years," the report continues.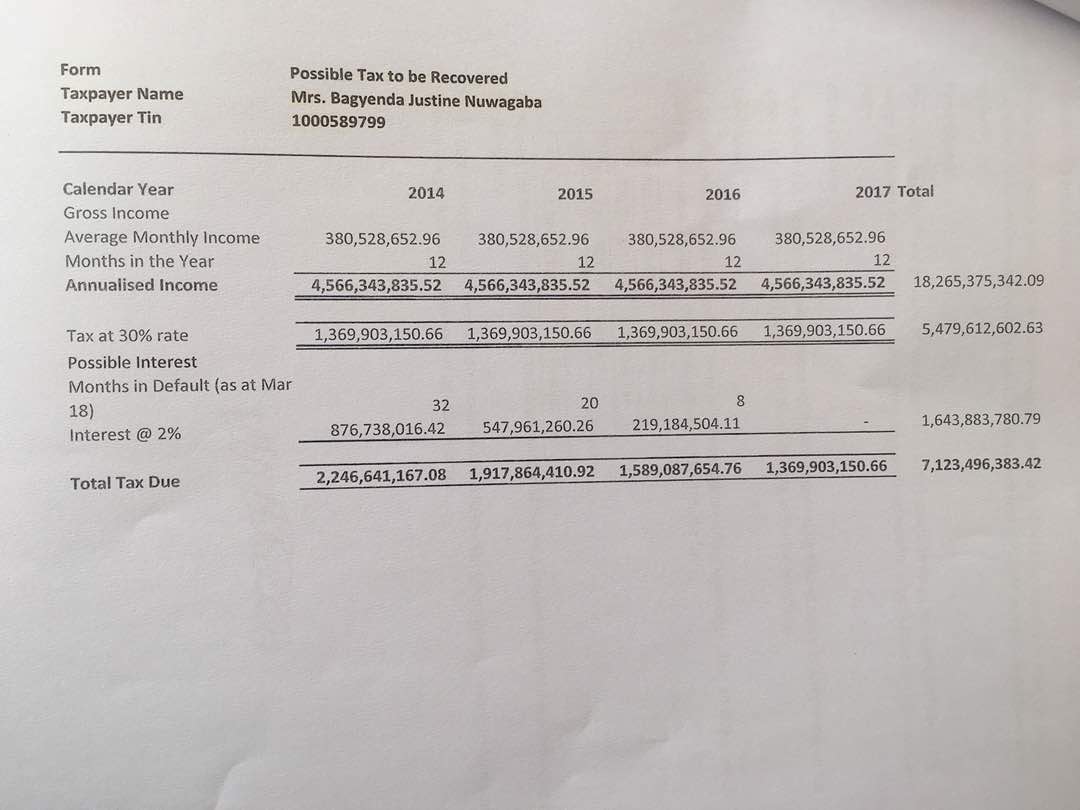 "As evidenced by the attached bank statements, there are several significant deposits made by the person in the availed bank statements which I suspect she didn't declare to the tax authority."
"Based on the information available, there is income approximating Uganda Shillings 18 Billion, which could result into a tax liability of Uganda Shillings 7,123.496,383."
On Thursday, Diamond Trust Bank in a press release confirmed that details of Bagyenda's bank account had been leaked to the public by some members of staff.
The bank apologised for embarrassment caused to Bagyenda and instituted a disciplinary hearing against the implicated staff.