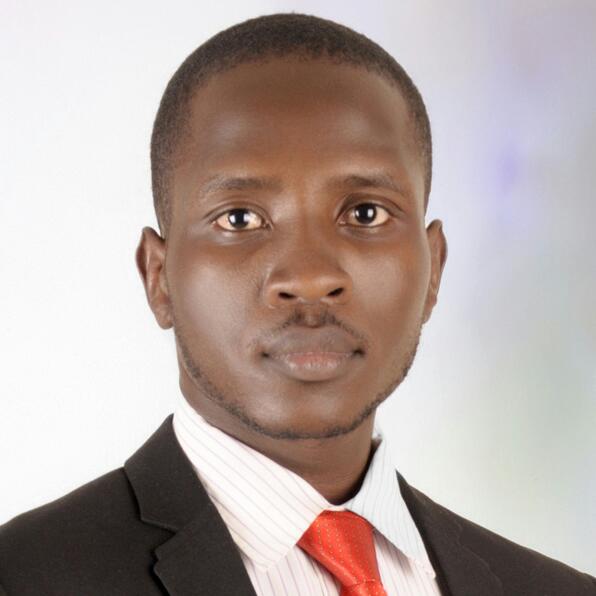 JASON MUGIZI
We quite often spend most of our time trying to make ends meet, put a lot together to better our lives and those of our beneficiaries and dependants.
Being that it's a new year, the plans and ambitions are unmistakably humongous!
A catalogue of such can range from but are not limited to; building houses, buying cars, furthering career through acquiring more academic qualifications and getting married plus its consequences.
All this is good for it points to a person headed somewhere.
We also spend some other time with our families and close relatives either in good or sorrowful times.
The glaring reality is that questions like what if am not there tomorrow, what if I get critically or chronically ill or even get disabled are hardly a buzz!
Also talk about retirement especially amongst Uganda's youngest working population seems not to be a common
denominator.
Thinking about what would happen if you died, got permanently disabled, critically or chronically ill and retired would make you vector your attention towards life insurance as one of the most feasible ways to secure your future and that of your dependants or beneficiaries.
Life insurance is a contract between a life insurance company and the insured (policy holder) whose aim is to protect the people who would suffer a financial loss when you die, become critically ill or permanently disabled among others.
The risk and saving components of life insurance products/policies are there to provide certainty.
The life styles we lead and the nature of jobs we do,expose us to different risks including accidents that can condemn us to disability leading to circumstances or conditions that are never anticipated.
We are bewildered by a cocktail of lifestyle diseases like diabetes, cancer, Asthma,hypertension among others. We may not have sufficient funds to cater for such!
However with life insurance, policies can be purchased with one or more riders (add-on provisions to a basic insurance policy that provide additional benefits to the policyholder) that pay you a portion of your death benefits while you are still alive hence one can have all these uncertainties catered for.
The long term nature of life insurance policies provide one with savings which can be used to cater for different activities including children's school fees and other unforeseen circumstances (such policies are taken for
the solitary purpose of saving).
And with research indicating that only 10% of Ugandans can retire comfortably, investment in a life insurance policy provides one with enough retirement income at its maturity date thus retiring to perpetual vulnerability is averted.
Mind you, planning for retirement is not an afterthought,but a sign of a life well lived!
Furthermore, Life insurance policies can also be collateral for policy loans.
A policy holder (life insured) can borrow money against his/her policy using the cash value and death benefit
as collateral, at any time for any reason.
This loan can be used to purchase a home, invest in business and commercial property, pay tuition and provide supplementary retirement income.
Despite a dark cloud of mystery about life insurance exacerbated by poor integrity of sales executives and inefficiency in handling claims in the past, life insurance in Uganda has undoubtedly leaped and made significant strides in terms of penetration and premiums underwritten each year that passes.
For instance, life insurance accounted for 20.87% of the total premiums of 634 billion underwritten in 2016 up from 16.36% of 612 billion underwritten in 2015.
It had also accounted for 11.2% of total premiums underwritten in 2013.
Worth noting is that the number of life insurance companies and activities have increased since the demerger of life
insurance from general insurance in 2014.
This has created strong identities for life insurance companies, increased product knowledge and eliminated negative synergies.
The autonomy of the industry regulator has enabled timely resolution of disputes within the industry. Customers'
complaints that require escalation to this level are timely resolved as the regulator has a robust feedback and complaint resolving mechanism.
I can't fail to belabour with optimism that Innovations like the introduction and operationalisation of bancassurance will drive life insurance to more than the current below 1% penetration.
This has worked in countries like Spain, France and Brazil where life insurance products are purchased through banks at 75% and 64% respectively.
Life insurance can be bought through bank branches in Uganda now at monthly premiums (price of insurance) of as low as Shs 50.000.
Also, increasing understanding and appreciation of insurance, lobbying and advocacy,leveraging on technology and capacity building will see penetration increase from less than 1% to 3% according to The Uganda Insurers
Association 10 year plan.
By giving life insurance a deeper thought, you will realize a myriad of opportunities that you and your dependants are missing!
You don't need to inherit a fortune or play lottery to be financially independent after retirement or cater for unforeseen conditions, but rather take deliberate steps to realize this.
The steps can include; reducing on expenses such as accommodation, transportation, curbing down on consumerism of buying clothes and other items that just add on to us a psycho-social feeling of being up-to-date anchored on persuasion by deceitful adverts.
When you make this decision, apt life insurance providers like ICEA life Assurance company Limited will be there to diligently serve you by taking you through product knowledge and other required information related to affordable preferred product/s.
Mugizi Jason is the in-charge, Registry and Records at ICEA life Assurance
Limited, Ruwenzori Courts, Uganda.
Mujasonix@gmail.com/0706601700___