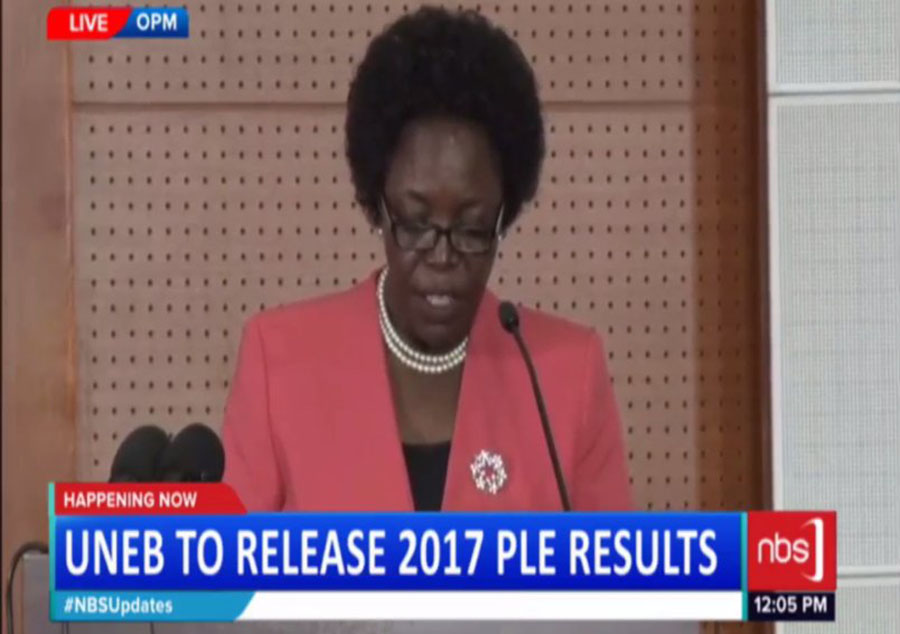 Officials from the Ugandan National Examinations Board have said that exam malpractice is still a big threat to the country.
Speaking at the function to release of last year's Primary Leaving Examinations, UNEB chairperson Prof. Mary Okwakol said something needs to be done to solve the problem she said is ever growing.
"Examination malpractice continues to grow and should be viewed as a security threat," Prof. Okwakol said on Friday.
A total of 2559 candidates had their 2017 exams withheld by the examination body over malpractice, a number bigger than it was in 2016 where only 1886 candidates' results were withheld.
The UNEB Executive Secretary Dan Odong said that the vice has over the years continued to grow, revealing that even last year has case of malpractice.
"Although the examination process was conducted smoothly, some areas of malpractice were reported. These were mainly cases of external assistance given to candidates by third parties inside the examination rooms,"Odong said.
He however noted that these pupils will be accorded a fair hearing by the board's Examinations Security Committee that would not hesitate to release results for candidates who will have been cleared.
The Education Minister, Janet Museveni added her voice on condemning malpractice in examinations saying that the vice should be fought by every stakeholder in the education sector.
"It's unfortunate that the people who are supposed to be against this vice are the ones helping the pupils, "Janet Museveni noted.
The UNEB chairperson Prof. Mary Okwakol however revealed that starting this year, the distribution of exams will be escorted by security personnel from distribution centers to sitting centers at schools.
Initially, the exams and UNEB supervisors would be escorted up to storage centres, leaving out the sitting centres at schools.
Police last year arrested Aaron Hassan Waiswa, a head teacher at Nkuutu Memorial College for involvement in exam malpractice.
Waiswa had been   deployed as the area supervisor for Busesa in Iganga District by UNEB but he allegedly connived with the scout whom he paid one million shillings to surrender the key to the store where the former accessed UCE exam papers and leaked them.
Comments
comments