In a display of exemplary sportsmanship, Captain Aaron Ofoyrwoth led the Uganda Rugby Sevens to a triumphant start, securing a 35- 00 victory against SA All Stars.
He  not only orchestrated the team's initial try but also, in a generous gesture, provided debutant Roy Kizito with the opportunity to make his mark on the scorecard. Reflecting on their inaugural win, Captain Aaron shares,
"We started on the low, but the boys stepped up. The try I could have claimed for myself, I gave to Roy Kizito to let him feel the pride of scoring on his debut."
Debutant Roy Kizito expresses gratitude for Captain Aaron's leadership, emphasizing the significance of scoring his first try under Aaron's guidance.
"Making my debut and scoring the first try, guided by Captain Aaron Ofoyrwoth, is a significant moment. His leadership and guidance make Aaron a true sportsman," says  Kizito.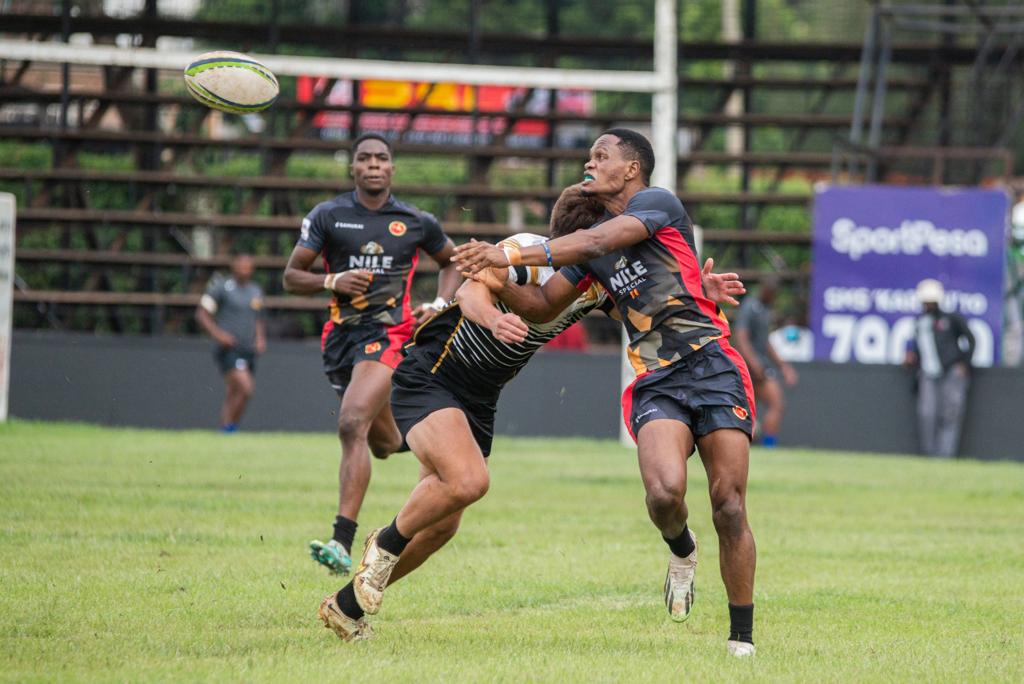 Ofoyrwoth not only facilitated Roy Kizito's debut try but also showcased his prowess with two additional tries and contributed 10 conversions.
Alongside Nobert Okeny, who added 10 points, Uganda secured a convincing 35-00 victory over SA Stars 7s.
Head Coach Tolbert Onyango reflects on the team's performance in the first game, acknowledging a slow start but commending the team's resilience.
"It's a promising beginning for us. Although we started slowly with a few misplaced passes, we addressed these issues in the second half. The initial nerves, typical of the first game, made it a challenging start. Nevertheless, securing the win has boosted the boys' confidence, and they are feeling positive about their performance," Onyango shares.
Looking ahead, Uganda Rugby Men's 7s faces Red Wailers at 12:08 pm and Shujaa at 1:58 pm.