In an extraordinary gathering on Saturday night at the prestigious Pigalle Restaurant in Santon, Uganda's High Commissioner to South Africa, Ambassador Paul Amoru, was invited to a private dinner with FIFA President Mr. Gianni Infantino and Dr. Patrice Motsepe, President of the Confederation of African Football (CAF). The event, attended by several FIFA officials and diplomats, also witnessed the presence of renowned referee Mr. Pierluigi Collina.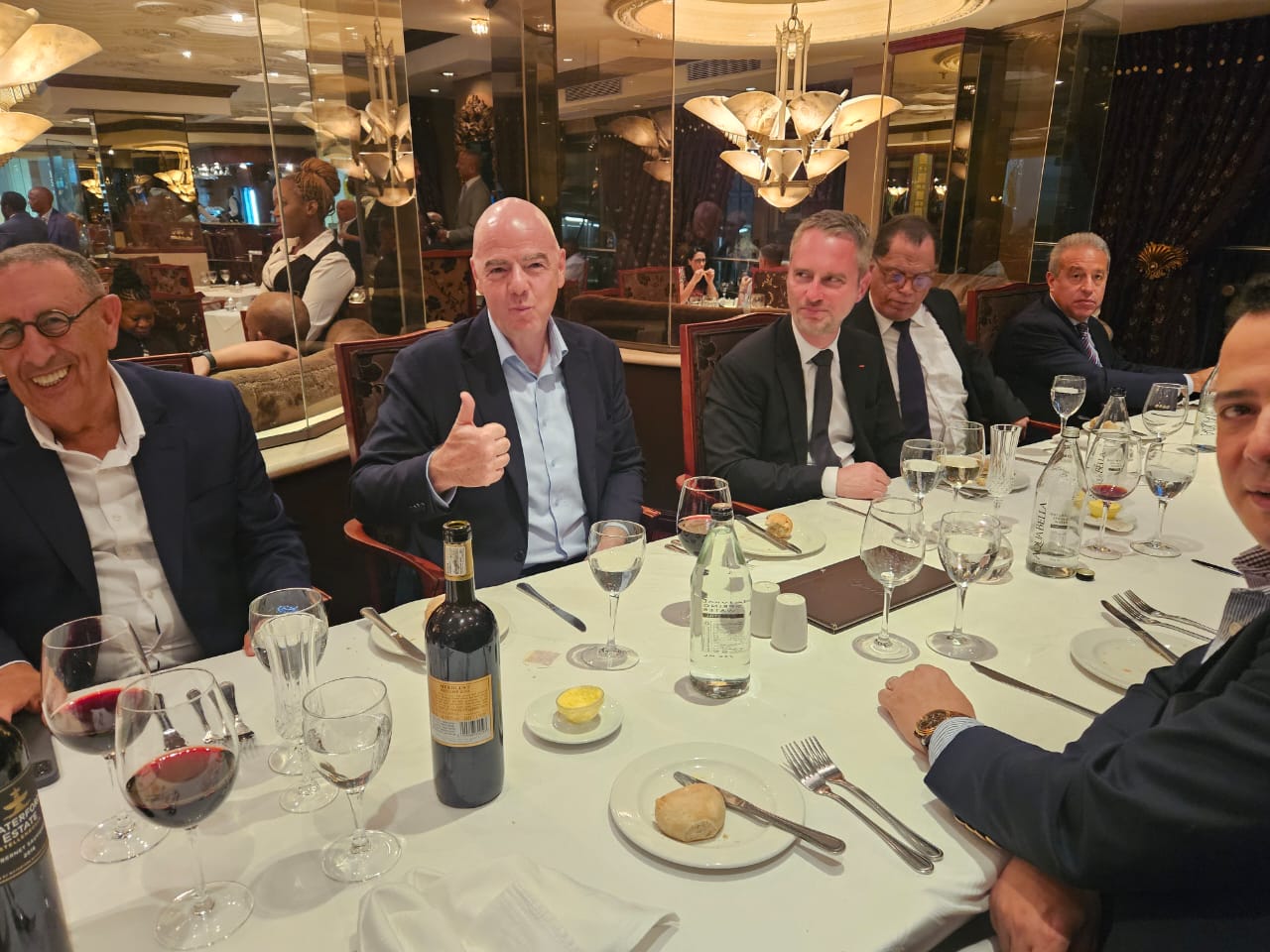 Ambassador Amoru expressed his deep appreciation for the opportunity to engage in discussions with Mr. Gianni Infantino and Dr. Patrice Motsepe on numerous important topics. Key issues including sports infrastructure development, coach training, and support for underprivileged children in need of better sports facilities to nurture their talents were at the forefront of the conversation.

Ambassador Amoru emphasised the importance of training opportunities for Ugandan coaches and sought assistance in developing at least ten identified grounds, as acknowledged by the Ministry of Sports. These grounds require essential amenities such as artificial turf, effective lighting, and fencing to maximise their potential for multipurpose use. With a focus on benefiting underprivileged children, both boys and girls, the improved facilities would offer them enhanced opportunities to develop their sporting abilities.
High Commissioner Amoru appealed for the scouting of talented individuals and building stronger connections between Uganda and football clubs with the aim of establishing academies within the country. Such endeavours would provide a nurturing environment for young talent to flourish and reach their full potential on an international stage.
Prior to the dinner, Sports Minister Honourable Peter Ogwang in a telephone call with Amb. Amoru expressed his gratitude to Dr. Patrice Motsepe for his support of the Pamoja Bid, which will see Uganda, Kenya, and Tanzania jointly hosting the 2027 CAF tournament for the first time in history. Honourable Ogwang also confirmed the government's readiness to provide suitable land for prominent football clubs interested in establishing sports academies in Uganda.

Uganda remains steadfast in its commitment to collaborating with the South African government through an exchange program geared towards enhancing sports facilities. The Joint Commission for Cooperation, a framework previously signed between the two friendly countries, serves as the foundation for this endeavour.
The private dinner provided an exceptional opportunity to strengthen ties between Uganda and the global football community while addressing key issues in the realm of sports. Uganda's dedication to developing its sports sector and supporting underprivileged children's talents was resoundingly emphasised. As Uganda continues to strive towards becoming a force to be reckoned with in the world of sports, collaborations like these lay the foundation for an even brighter future in Ugandan athletics.